Home
 | 
Contact Us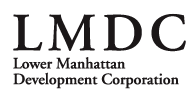 General Project Plan
World Trade Center Towers
Memorial &amp Museum
Residential Growth
Transportation
Waterfront Access
June 19, 2019 Public Hearing
LMDC September 17, 2015 Public Forum (Archive)
Press Releases
Events Listing
Speeches
Image Gallery
Archives
Peck Slip Project
Battery Playscape
West Thames Street Pedestrian Bridge
The Flea Theater
World Trade Center Ship
The Community and Cultural Enhancement Program
Fulton Street
Chinatown
Waterfronts
Parks
Capital Projects
Opportunities for Business
Stabilizing Business
Cultural & Civic
Institutions
Small Firm Assistance Program
130 Liberty Street
West Thames Street Pedestrian Bridge Project
World Trade Center Ship
Staff
Board
Board Meetings
HUD Funding

The future home of JP Morgan and Chase world headquarters.

The Plan for Lower Manhattan
>
130 Liberty Street
The Deutsche Bank Building at 130 Liberty Street
On August 31, 2004, the Lower Manhattan Development Corporation took ownership of the building located at 130 Liberty Street, previously known as the Deutsche Bank Building. The building was badly damaged on September 11, 2001, and has since stood as a grim reminder of the events of that day. As another important step in its mission to rebuild Lower Manhattan, the LMDC has begun cleaning and deconstructing the building to permit the redevelopment of the World Trade Center site. Prior to work beginning, a detailed deconstruction plan was approved by city, state and federal agencies to ensure safe and effective abatement, removal and disposal of various contaminants in a manner that protects the health of the people who work and live in the area. Read more about the project.

Learn More
General Project Plan
World Trade Center Towers
Memorial & Museum
Residential Growth
Transportation
Waterfront Access
Planning Documents and Environmental Documents
Section 106 Process
The Plan for Lower Manhattan
|
News & Events
|
Projects & Programs
|
About Us
©2002-14 Lower Manhattan Development Corporation |
Privacy Policy
|
Home
|
Contact Us
|
Search