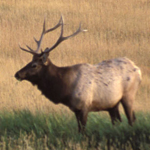 ---

---
HOME --> CLASS MAMMALIA  --> ORDER PRIMATES  --> SUBORDER HAPLORRHINI  --> INFRAORDER SIMIIFORMES  --> SUPERFAMILY Cercopithecoidea  --> FAMILY Cercopithecidae  --> SUBFAMILY Cercopithecinae  --> GENUS Cercopithecus

SPECIES Cercopithecus erythrogaster
Author: Gray, 1866. Citation:
Proc. Zool. Soc. Lond., 1866: 169.
Common Name: White-throated Guenon Type Locality: "West Africa"; restricted by Groves (2001
c
:214) to Benin, Lama Forest. Distribution: S Nigeria, both west and east of the Niger in the delta region; Benin. Status: CITES – Appendix II; U.S. ESA – Endangered; IUCN – Endangered as
C. e. erythrogaster
and
C. e. pococki
. Comments:
C. cephus
species group.
---
Offspring:
SUBSPECIES erythrogaster
SUBSPECIES pococki
Synonyms:
---
Bucknell Home Page
Biology Department Home Page
©Bucknell Univesity All Rights Reserved
Comments and questions to
[email protected]
hello