Welcome! Come visit us in Douglasville, Georgia U.S.A.   

Champ's Clock Shop
In Business in the Same Location since 1967!
The Store, The Museum, The Tourist Attraction


The World's Largest & Finest Selection of Clocks
We sell Clocks with your Future Generations in Mind :-)

We are recognized mostly for our clock showroom, but also
We are a Full Service Clock Shop
Save 50% Plus on New Clocks Storewide
It's nice to be important, but it's more important to be NICE
770-942-2128
Tues-Saturday 9am-5pm (EST)
Send E-Mail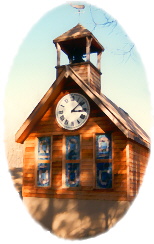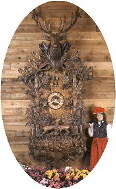 Thank you for visiting champsclock.com. This site was developed to share some of the timeless treasures you will see and experience at Champ's Clock Shop.
We hope you enjoy your visit!
Come see what everyone is talking about!
Choose a Family Heirloom to share with your
future generations. Champ's is a clock shopping experience for all ages, for each elusive taste, and at every income level, all in a Museum Quality Environment.
We are a Full Service Clock Shop
Relocation, Moving & Storage of Grandfather - Tall Case - Floor Clocks. Repair and Service on: Wall, Mantel, Cuckoo Grandfather, Rhythm Clocks & Parts, Nautical, Calendar, Battery & Quartz Clocks. All Brands including: Howard Miller, Sligh, Hermle, Seth Thomas, Ridgeway and More.
We do NOT service: Watches, Atmos, Anniversary, Automobile or Self Winding Clocks
 Top customer comments on their first visit to Champ's

"This is not where I would have expected
to find a place like this."
"You should charge admission!"
"We have come to the right place."
"This place is a Museum"
Quality clocks, great prices, & your satisfaction
has been our goal since 1967

Be a Part of the interactive , continuously growing and evolving version of Champ's Clock Shop on Facebook! Like Us
The Store, The Museum, The Tourist Attraction. 
\\\ Online Specials /// 
Due to our HUGE selection of in-store clocks, Sorry we only offer a few on our website. Please Call if you are looking for a Particular Make or Model. We may have it or can get it for you. 770-942-2128
Mantels & Walls to Deck the halls this holiday season - Save 60%
Howard Miller Clocks
 Over 200 models at special in store prices

2005 Ended Sligh Clock manufacturing (read more)
We still have a fair selection of Sligh Clocks In Stock

HOME | ABOUT CHAMPS | VIEW SHOP | CLOCK SELECTION
ATTRACTIONS | SPECIALS | LINKS | MISCELLANEOUS
DOWNLOADS | CONTACT / STORE LOCATION / SHOP HOURS
770-942-2128
Tuesday-Saturday 9am-5pm E.S.T.
Send E-Mail  Aft Hrs Appointments
#ChampsClockShop
I'll pass this way but once.
Any good that I can do, let me know it now.
Let me not neglect it, nor defer,
for I shall not pass this way again.
All Rights Reserved Champ's Clock Shop,Inc.
Piper MC 50cc Glastar Dune Buggy Raiders ZRXOA LSHS1982 RNC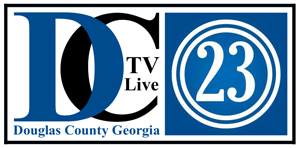 Douglas County Public Services
Douglasville Chamber of Commerce
Local History
Visit: Memories of Old Campbell / Douglas County Georgia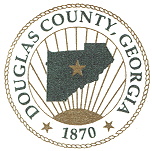 Unofficial Official web site of
The True Grits 50cc Fun Run