If you love your books, let them go! Sign Up   |   Login
Recently Released
Cuckoo Sister, The Released by Hapy2BHome in USA.
The Double Dabble Surprise (The Cul-de-Sac Kids #1) (Book 1) Released by Hapy2BHome in USA.
Cam Jansen and the mystery of the U.F.O (Cam Jansen adventure) Released by Hapy2BHome in USA.
Across the Nightingale Floor (Tales of the Otori, Book 1) Released by gaboyd in New Zealand.
Recently Caught
Harry Potter Et La Chambre Des Secrets (French Edition) Caught by AnonymousFinder in Germany.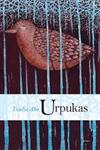 Urpukas Caught by adepas in Finland.
Die Schmelze: Roman Caught by Feodora in Germany.
Sungs Laden Caught by Biggibiest in Germany.
Social Links
Bookish Quotes
"Bea says that the art of reading is slowly dying, that it's an intimate ritual, that a book is a mirror that offers us only what we already carry inside us, that when we read, we do it with all our heart and mind, and great readers are becoming more scarce by the day."
Carlos Ruiz Zafon
  Latest News
Search
Instructions
Search books by title or author. Or search BookCrossing Members, Forums, or Journal Entries. You may also search for ISBNs or BCIDs.
---
General Search
Search | Go Hunting | Browse Members | Book Stats | Member Stats
Trees love BookCrossing ©2001-2018 BookCrossing.com
Are you sure you want to delete this item? It cannot be undone.