Help AsiaNews About us P.I.M.E. Contact us RSS Newsletter


donate now
Central Asia
Kazakhstan
Kyrgyzstan
Tajikistan
Turkmenistan
Uzbekistan
North Asia
Mongolia
Russia
East Asia
China
North Korea
South Korea
Japan
Hong Kong
Macau
Taiwan
South West Asia
Armenia
Azerbaijan
Georgia
South East Asia
Brunei
Cambodia
Philippines
Indonesia
Laos
Malaysia
Myanmar
Singapore
East Timor
Thailand
Vietnam
South Asia
Afghanistan
Bangladesh
Bhutan
India
Nepal
Pakistan
Sri Lanka
Africa
Central America
North America
South America
Europe
Middle East
Saudi Arabia
Bahrain
United Arab Emirates
Jordan
Iran
Iraq
Israel
Kuwait
Lebanon
Oman
Palestine
Qatar
Syria
Turkey
Yemen
Oceania
10/07/2011, 00.00 YEMEN
Tawakul Karman gets 2011 Nobel Peace Prize, leads Yemeni women's Arab spring
Liberia's first female president, Ellen Johnson Sirleaf, and Liberian peace activist Leymah Gbowee share the prize. A journalist and human right activist, Karman is an advocate for women's rights and literacy. She opposes child brides and is committed to her society. She rejects the Islamic veil because it is a "traditional" garment, not an Islamic precept.
Oslo (AsiaNews/Agencies) – The Norwegian Nobel Committee has awarded this year's peace prize to Tawakur Karman, a woman who has fought for human rights, especially women's rights, in her native country, Yemen. The award also goes to two other women, Liberia's first female president, Ellen Johnson Sirleaf, and peace activist Leymah Gbowee, also from Liberia.
Tawakul Karman (pictured), 32, is a journalist and founder of Women Journalists Without Chains (WJWC), a non-governmental organisation set up to promote human rights and freedom of information. Eventually, it broadened its scope to include advocating on behalf of women and children as well as fighting corruption and bad government.
Every Tuesday since 2007, she and her organisation have held a protest vigil in front of the government building in Sana'a's Freedom Square. Because of her anti-corruption protests, she was arrested several times, but later released.
When the Arab spring broke out, WJWC joined protesters demanding justice and the removal of President Ali Abdullah Saleh, deemed by many to be a dictator. However, Tawakul Karman's action is different from recent anti-government demonstrations.
First, she advocates non-violence. Her office sports portraits of Mahatma Gandhi, Martin Luther King and Nelson Mandela. "We refuse violence and know that violence has already caused our country countless problems," she said.
Secondly, her goal is to promote the status of women in a country like Yemen still ruled by tribal and Islamic male chauvinism.
Although women have been elected to parliament, the country still lacks a minimum marriage age for women. In some cases, girls as young as seven or eight have been married off.
Illiteracy among women is also a whopping 67 per cent. Women also unduly suffer from malnutrition because families tend to privilege boys and men even when it comes to food.
Karman's organisation has challenged traditional customs, tried to stop child brides, and opened literacy classes for girls whilst pushing women to demand their rights at home.
In 2004, she took off her niqab and since then has urged other women to do the same.
Speaking to the Yemen Post last year, she said, "I discovered that wearing the veil is not suitable for a woman who wants to work in activism and the public domain. People need to see you, to associate and relate to you. It is not stated in my religion [Islam] to wear the veil, it is a traditional practice so I took it off."
However, her courage has earned her death threats, but she will not give in. Her strength comes from her father Abdul-Salam Karman, a politician who once served as the country's minister of Legal and Parliamentary Affairs.
In recognition of her work, she received the International Woman of Courage Award in March 2010.
For Tawakul Karman, "Women should stop being or feeling that they are part of the problem and become part of the solution. We have been marginalized for a long time, and now is the time for women to stand up and become active without needing to ask for permission or acceptance. This is the only way we will give back to our society and allow for Yemen to reach the great potentials it has".

Printable version yemen norway nobel peace prize tawakur karman ellen johnson sirleaf leymah gbowee women's rights See also For Fr Tom, abducted in Yemen, Holy Thursday prayer and adoration for the martyrs
21/03/2016 14:57 More migrants drown off Yemen's coast
11/08/2017 20:05 Colombian President Juan Manuel Santos wins 2016 Nobel Peace Prize
07/10/2016 12:15 Rohingya, Aung San Suu Kyi will keep her Nobel in spite of UN accusations
30/08/2018 12:43 For Pakistani Christians and Muslims, Nobel Prize to Malala helps fight for human rights in the country
10/10/2014

TOP10
Haifa, exhibition 'blasphemous': Controversy hides struggle between powers with Christians as pawns

Police and parents clash in Jiangsu after 145 children get sick from expired vaccines

The number of atheists increasing in Turkey

Archaeological discoveries in former Soviet Asia

Teheran, the vice-president of the Parliament opens to the referendum on the Islamic veil

Georgia and Poland against Epifanyj of Kiev

Delhi High Court upholds the right to engage in missionary activities

Mgr Long describes the ordeal of parish land seizure in Ho Chi Minh City

Ukrainian autocephaly opposed in the Orthodox world

Beijing's war on children's Christmas
Dossiers

AsiaNews Symposium 2018: Young people who resist

The Ukrainian Crisis

Pope Francis in the Holy Land

The Year of Faith and the martyrdom of Fr Fausto Tentorio

John Paul II is beatified Show all dossiers Campaigns
Adopt a christian from Mosul Symposia
Vernissage 2018 Mediterraneo Simposio 2018 di AsiaNews Simposio 2017 di AsiaNews Simposio 20016 - Madre Teresa Travel
Giappone 2019 Myanmar 2018 Books "Il mistero nuziale e le sfide del gender" Fabrizio Meroni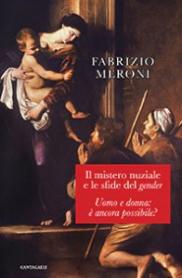 "Gli altri visti da vicino. Il vissuto di 50 anni di sacerdozio" p. Pasquale Simone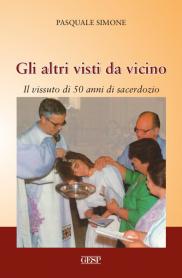 Angelo Ramazzotti. Attualità del fondatore del Pime Gerolamo Fazzini, 7 euro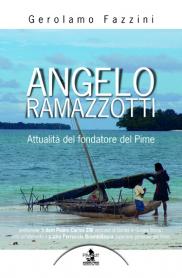 Giovani e martiri in Asia: la missione di papa Francesco in Corea Vincenzo Faccioli Pintozzi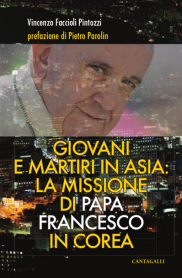 Al-Ghazâlî - Pensatore e maestro spirituale Paolo Nicelli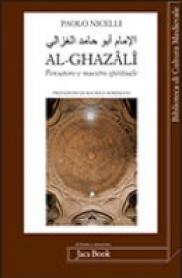 discover all our books
donate now
Help AsiaNews
About us
P.I.M.E.
Contact us
RSS
Newsletter
Central Asia
Kazakhstan
Kyrgyzstan
Tajikistan
Turkmenistan
Uzbekistan
North Asia
Mongolia
Russia
East Asia
China
North Korea
South Korea
Japan
Hong Kong
Macau
Taiwan
South West Asia
Armenia
Azerbaijan
Georgia
South East Asia
Brunei
Cambodia
Philippines
Indonesia
Laos
Malaysia
Myanmar
Singapore
East Timor
Thailand
Vietnam
South Asia
Afghanistan
Bangladesh
Bhutan
India
Nepal
Pakistan
Sri Lanka
Africa
Central America
North America
South America
Europe
Middle East
Saudi Arabia
Bahrain
United Arab Emirates
Jordan
Iran
Iraq
Israel
Kuwait
Lebanon
Oman
Palestine
Qatar
Syria
Turkey
Yemen
Oceania
Follow us
Copyright © 2003 AsiaNews C.F. 00889190153 All rights reserved. Content on this site is made available for personal, non-commercial use only. You may not reproduce, republish, sell or otherwise distribute the content or any modified or altered versions of it without the express written permission of the editor. Photos on AsiaNews.it are largely taken from the internet and thus considered to be in the public domain. Anyone contrary to their publication need only contact the editorial office which will immediately proceed to remove the photos.
Glacom®
vkpornodepfile.com