Molecular explorations
through biology and medicine
Educational portal of&nbsp

Molecule of the Month April 2020
Photosynthetic Supercomplexes
Light is captured by huge supercomplexes of photosystems and antenna systems.
3D View:  
5XNL
Style
Color
Spin
All articles:  
By Date  
By Category  
By Title
Browse resources by category
You and Your Health
Immune System
HIV and AIDS
Diabetes
Cancer
Viruses
Toxins and Poisons
Drug Action
Antimicrobial Resistance
Zika
Drugs and the Brain
Protein Synthesis
Enzymes
Molecular Infrastructure
Transport
Biological Energy
Molecules and the Environment
Biology of Plants
Molecular Motors
Cellular Signaling
Nucleic Acids
Bioluminescence and Fluorescence
Molecular Evolution
Central Dogma
Recombinant DNA
Biotechnology
Nanotechnology
Renewable Energy
Biomolecules
Biomolecular Structural Biology
Integrative/Hybrid Methods
PDB Data
Visualizing Molecules
Nobel Prizes and PDB structures
Health Focus: Drugs and the Brain
The brain orchestrates everything we do, sending signals through the nervous system to control different parts of our body. The brain is also the home of our thoughts and consciousness, as neurons process the input from our senses and store what they find as memories. Many drugs are available to help tune the function of the brain and nervous system when there are problems. Unfortunately, the effects of some drugs are hard to control and can lead to abuse and addiction. Explore PDB-101 Resources to learn about proteins related to our nervous system and mental health.
---
2020 Video Challenge for High School Students
Molecular Mechanisms of Opioid Action
Entries for the Video Challenge can be submitted now until April 28, 11:59 pm PST. Award winners will be announced on May 19.
Quick Links
The Challenge | Submit | Judges | Learn | Participate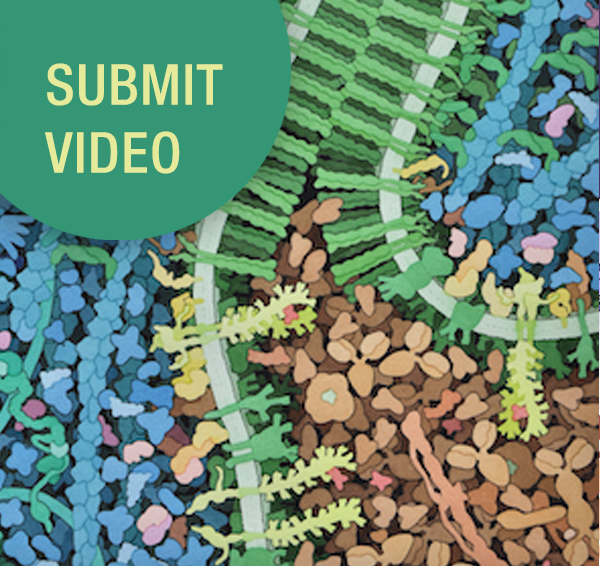 News and Events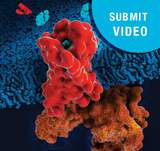 High School Students: Submit Opioid Action Videos Before April 28
Beta Test the Next Generation RCSB.org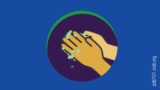 Video: Fighting Coronavirus with Soap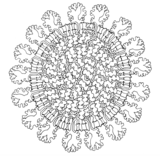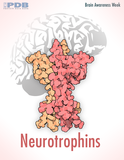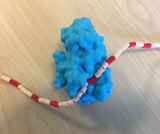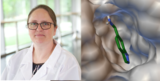 Education Corner: Using PDB in the College Classroom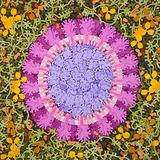 Molecular Landscapes: Coronavirus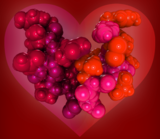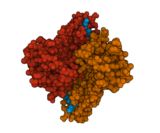 COVID-19 Coronavirus Resources
All News
Learn: Materials for Exploration

COVID-19 Coronavirus Resources
PDB-101 resources and 3D structures of COVID-19 proteins.
Paper Models
Posters
Videos
Animations
Teach: Curricula The
RCSB PDB Curricula
provide authentic, hands-on teaching materials, individual and group activities and assessment suggestions.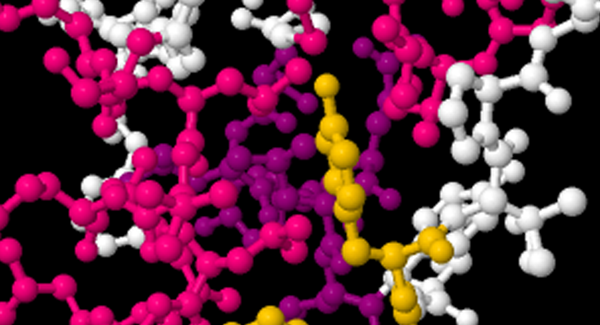 All Curricula
Education Corner: Using PDB Resources
January 2020
Using the Protein Data Bank in the College Classroom by Bonnie Hall (Grand View University, Iowa)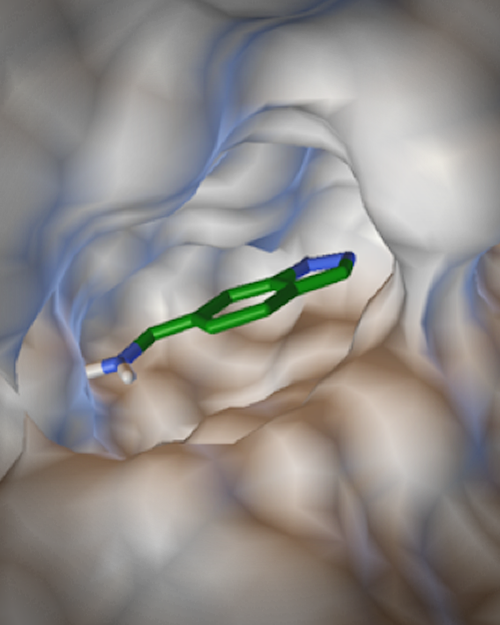 All Issues
SciArt Galleries
Irving Geis
(1908-1997) was a gifted artist who helped illuminate the field of structural biology with his iconic images. The Geis Digital Archive features many of his illustrations in the context of their molecular structures.
Images used with permission from the Howard Hughes Medical Institute (www.hhmi.org). All rights reserved.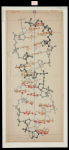 Z-DNA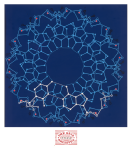 A-DNA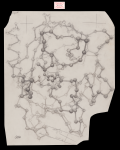 Trypsin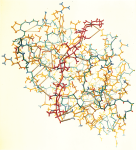 Lysozyme (512)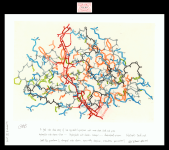 Lysozyme (488)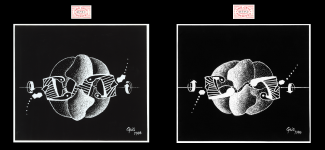 Aspartate Transcarbamoylase (ATCase)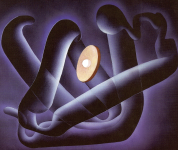 Myoglobin Fold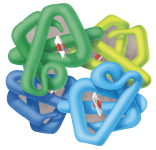 Hemoglobin (1000)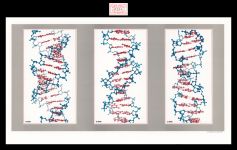 Deoxyribonucleic Acid (DNA)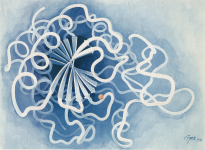 Carboxypeptidase A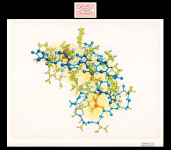 Crambin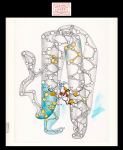 Myohemerythrin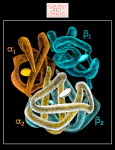 Hemoglobin S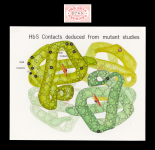 Intermolecular Contacts in Hemoglobin S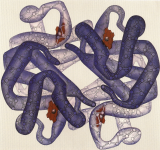 Hemoglobin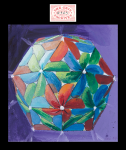 Tomato Bushy Stunt Virus (TBSV)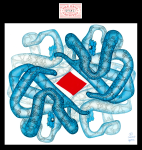 Deoxyhemoglobin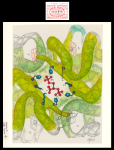 DPG-Hemoglobin Complex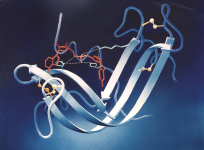 Ribonuclease S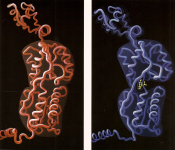 Induced Lac Repressor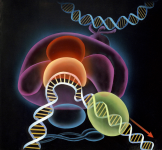 TATA-Binding Protein (TBP)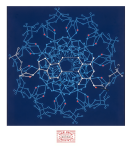 B-DNA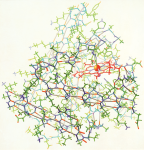 Myoglobin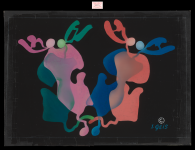 Lac Repressor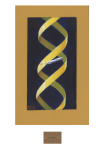 DNA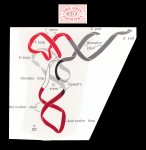 Transfer Ribonucleic Acid (tRNA)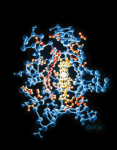 Cytochrome c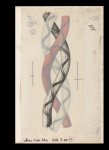 Collagen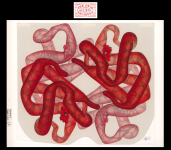 Oxyhemoglobin
Immunoglobulin G (IgG)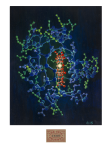 Cytochrome c (unbound)
The Molecular Landscapes by 
David S. Goodsell
integrate information from structural biology, microscopy and biophysics to simulate detailed views of the molecular structure of living cells.
Illustrations are free for use under a CC-BY-4.0 license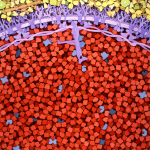 Biosites: Red Blood Cell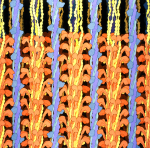 Biosites: Muscle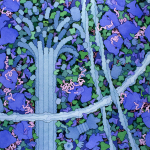 Biosites: Cytoplasm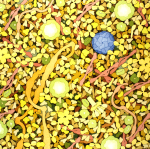 Biosites: Blood Plasma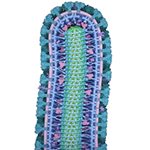 Ebola Virus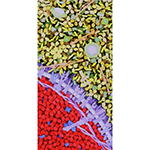 Blood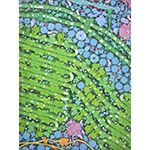 Chloroplast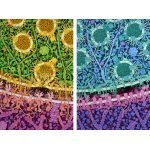 Excitatory and Inhibitory Synapses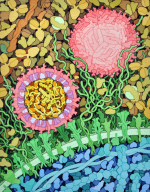 Zika Virus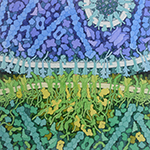 Immunological Synapse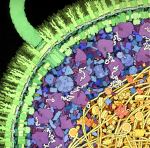 Escherichia coli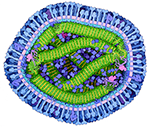 Measles Virus Proteins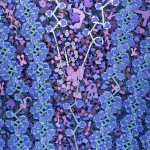 Biosites: Nucleus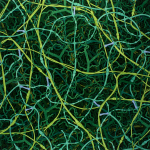 Biosites: Basement Membrane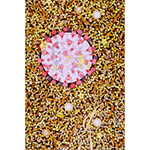 HIV in Blood Plasma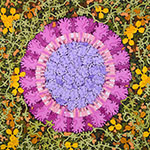 Coronavirus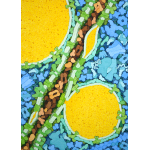 Lipid Droplets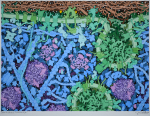 Insulin Action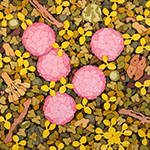 Poliovirus Neutralization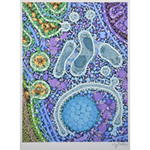 Autophagy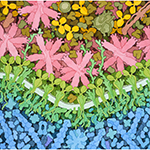 Influenza Vaccine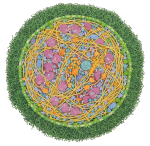 Mycoplasma mycoides
About PDB-101
PDB-101 helps teachers, students, and the general public explore the 3D world of proteins and nucleic acids. Learning about their diverse shapes and functions helps to understand all aspects of biomedicine and agriculture, from protein synthesis to health and disease to biological energy.
Why PDB-101? Researchers around the globe make these 3D structures freely available at the Protein Data Bank (PDB) archive. PDB-101 builds introductory materials to help beginners get started in the subject ("101", as in an entry level course) as well as resources for extended learning.
RCSB PDB (citation) is hosted by
RCSB PDB is funded by the National Science Foundation (DBI-1832184), the US Department of Energy (DE-SC0019749), and the National Cancer Institute, National Institute of Allergy and Infectious Diseases, and National Institute of General Medical Sciences of the National Institutes of Health under grant R01GM133198.