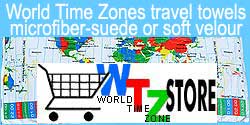 December 11, 2013 Jordan - "Jordan Cabinet reverses decision to unify wintertime and summertime", Jordan News Agency (PETRA)


See Middle East Map with current time


Jordan Cabinet reverses decision to unify wintertime and summertime
The cabinet decided during its session today to rescind a decision to unify summertime and wintertime.
According to the new decision, clocks will be set back by 60 minutes as of 1:00 am on the last Friday of October each year, and will be set forward by 60 minutes as of midnight on the last Thursday of March each year.
Wintertime this year will start at midnight Thursday, December 19 by setting clocks backward by 60 minutes.
Back to DST News
Advertise
|
Awards / Media
|
How to link
|
Guestbook
|
About WorldTimeZone.com
|
Privacy
|
Contact
Copyright © 2013 WorldTimeZone.com. All rights reserved.