Skip to main content
Access, facilities and FAQ
Access, facilities and FAQ
We want your visit to the Abbey to be safe and enjoyable, so offer some useful tips to help you prepare for your visit.
How can I buy tickets to visit Westminster Abbey?
You can order advance tickets to the Abbey online. Fast track entry is also included with all tickets purchased via our website (excluding Wednesday Lates).
We recommend you print your tickets so we can scan them. If you're unable to print your tickets, we should be able to scan them from your mobile device.
Can I use my camera and mobile phone at Westminster Abbey?
We're sorry, but you won't be able to take photos inside Westminster Abbey. We want you to take in its unique beauty and history without the distractions that widespread photography would bring. We want to retain the sacred and intimate atmosphere of a building which is, above all, a living, working church.
Photography is permitted in the Cloisters, Chapter House and College Garden.
If you'd like a photographic keepsake of your visit to the Abbey, we have a photo gallery where you can download pictures free of charge.
If you want photos for public, commercial or professional use please email the Press Office.
What is the dress code at Westminster Abbey?
As Westminster Abbey is a church and place of daily worship, we ask you to show respect and sensitivity in the way you dress, and that gentlemen remove hats whilst in the Abbey.
In winter, it can be quite cold inside the Abbey, so please dress warmly. We also recommend sensible footwear, as the Abbey floor and steps are uneven.
Where are the toilets at Westminster Abbey?
Accessible toilets are located in the Cloisters and the Cellarium café.
Baby changing facilities are available in the Cloisters.
Are children welcome at Westminster Abbey?
We warmly welcome children and young people to the Abbey but we ask that children under 15 are accompanied by an adult aged 18 years or over.
If you have any questions or special needs for your visit, please contact [email protected].
Things to do
We have a Children's Trail (in English, French, Spanish, Italian and German) available for free. Ask our staff for a trail when you arrive.
We run events for families during most school holidays, please see our events pages for details.
Facilities
Westminster Abbey is a breastfeeding friendly venue. Please speak to a member of staff for details.
Toilets and baby changing facilities are available in the Cloisters.
Food and drink options
You can eat your packed lunch in the Cloisters, College Garden (open Tuesdays, Wednesdays and Thursdays), or buy lunch in the Cellarium Cafe.
Can I visit Westminster Abbey for private prayer?
We do not charge to visit simply for prayer. Please enter through the Great West Door entrance – you can ask an Abbey Marshal on the gate for directions.
Are there Chaplains at Westminster Abbey?
Many people come to Westminster Abbey seeking God's forgiveness, healing and wholeness, as part of their journey as followers of Jesus Christ. We offer the Sacraments of Reconciliation (confession) and the Anointing of the Sick (with laying-on of hands) to anyone who wants to receive them.
When you arrive, tell one of our Abbey Marshals you'd like to speak to the duty chaplain, and they'll show you the way.
Visitor security and entry queues
Visitor security
You can enter the Abbey through the West Gate of the North Green, near the junction of Broad Sanctuary and The Sanctuary (see map). On busy days, it's best to get here at least 45 minutes before the published closing time, as the main entry gate might close early to allow for security checks.
Please be aware that bag searches are in operation at all entry points to the Abbey. If you have bulky items such as suitcases or large rucksacks, you won't be able to enter the Abbey for worship or as a visitor.
Queue times
During busy visitor periods (May to September, Easter, Christmas and New Year) queue times to enter the Abbey may exceed 1 hour 30 minutes. As the queuing area is outdoors and not covered please ensure you have the appropriate clothing, footwear and other items to hand (e.g. umbrella, water) to maximise your comfort. Our staff are on hand on the North Green to help with any questions or advice.
Fast track entry
To get fast track entry to the Abbey, purchase a timed entry ticket via our online ticketing site. With a ticket purchased from our ticketing site, you will get fast track entry once you have cleared security.
Are there left luggage facilities at Westminster Abbey?
There are no luggage facilities at Westminster Abbey.
Excess Baggage Company offers left luggage facilities at Charing Cross and Victoria stations, both within walking distance of the Abbey.
See the Excess Baggage Company website for more information.
Is Westminster Abbey accessible to those with disabilities?
Visitors with reduced mobility
Some areas of the Abbey are inaccessible to wheelchairs and visitors with reduced mobility. We offer free admission to such visitors and their carers. You can enter through the North Door where there is a small ramped step.
We also have our own wheelchairs you can use - please ask an Abbey Marshal when you arrive.
Accessible toilets are located in the Cloisters and the Cellarium café.
Visually impaired visitors
We offer an audio described tour that has been created with the assistance of VocalEyes. Personal Touch Tours of the Abbey are also possible using the services of a volunteer guide.
Such tours need to be booked in advance by email or by calling 020 7654 4871.
Visitors with assistance dogs
Guide dogs, hearing dogs and assistance dogs are welcome. We don't allow other animals.
Visitors with hearing difficulties
The Abbey is equipped with a hearing loop system that covers the whole of the Abbey main building. This system is used at all Services.
A British Sign Language version of our multimedia tour is available. We also offer printed transcripts of the tour (in 14 languages).
Accessible toilets
These are located in the Cloisters and the Cellarium café.
Accessibility guide
For a detailed disabled access guide to Westminster Abbey, please visit the AccessAble website.
Should you require any more information regarding access please email us.
Health and safety
Your safety is our priority. Please be aware that some areas of the Abbey are dimly lit and some chapels have low doorways. Much of the floor and many steps are uneven, so we recommend sensible footwear.
Food & drink

The Cellarium Café and Terrace serves hot meals, afternoon teas, drinks and snacks throughout the day.
Book a table
The Abbey shop

Visit the shop for a range of Abbey inspired products. Every purchase you make supports our work.
Shop now
SHARE
The biggest challenge we face is maintaining such a large physical collection of material within a historic building – believe it or not, there's just not enough space for it all.

Matthew - Keeper of the Muniments
Westminster Abbey is a UNESCO World Heritage Site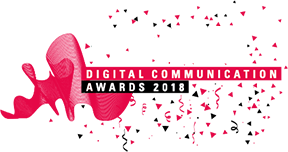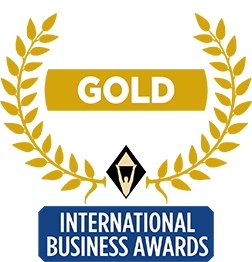 Useful links
Contact us
The Chapter Office
Westminster Abbey
20 Dean's Yard
London
SW1P 3PA

+44(0)20 7222 5152

[email protected]
Follow us
Sign up to our newsletter
Subscribe
Designed by

Developed by


Tweet this