Top tips for visiting
Here are some top tips and answers to questions that family visitors often ask us.
When is the best time to visit Westminster Abbey as a family?
During school holidays we run events and activities that will add more to your visit but the Abbey is a wonderful place to visit any time of year. To keep up to date with our special activities join our mailing list.
We are a very popular location with tourists and, especially in the summer months, we can experience long queues so we would always encourage you to come early and to book in advance to reduce the amount of time you spend queuing.
What can families do at Westminster Abbey?
Beyond our programmed family events, we have a Family Trail that is designed for adults and children to read together at key stops as you go round. The trail will help you think about, discover and experience the Abbey in a fun and interactive way. Every child who uses the trail can collect a free badge from our shop on the way out!
In addition to these resources, there are plenty of shapes, patterns, colours and animals to spot together as you walk around. Don't forget to take a special moment of quiet and reflection to light a candle as people have done in the Abbey for centuries.
You can also explore the Cloisters and College Garden (open Tuesdays, Wednesdays and Thursdays).
Where can I eat my packed lunch at Westminster Abbey?
You are welcome to eat your packed lunch in the Cloisters or in College Garden (open Tuesday, Wednesdays and Thursdays).
Can I breast feed at Westminster Abbey?
Westminster Abbey is a breastfeeding friendly venue. Please speak to a member of staff for details.
Can I bring my buggy in to Westminster Abbey?
You are very welcome to bring your buggy in with you; we do not have any specialist buggy park areas. Please be aware that some highlight areas of the Abbey have stairs, most noticeably at the entrance to the Lady Chapel and when entering and exiting the Cloisters.
Where are the baby change and toilet facilities at Westminster Abbey?
We have toilets and baby change facilities in the Cloisters. These can be quite far from certain areas in the Abbey, ask a member of staff for the fastest route to them.
How do I buy tickets to Westminster Abbey?
Although you can buy tickets on the door we would always advise that you book tickets in advance so that your entry is as smooth as possible.
To make the most of your visit you might want to upgrade your family ticket to a Family Associate Membership so you can return again as many times as you like in the following 12 months.
If you have any questions we haven't answered you may find them on the access & facilities page or please email us [email protected].
---
While you're here…
This is a poem created by families as part of our Summer 2017 programme celebrating Poets' Corner. The poem was inspired by families' visits to the Abbey and is read by Noma Dumezweni. We hope you like it.
SHARE
The work can be tough, but even the cold and rain don't bother me as I enjoy it so much. I love every day that I spend at the Abbey – just being here makes me smile.

Tim - Gardener
Westminster Abbey is a UNESCO World Heritage Site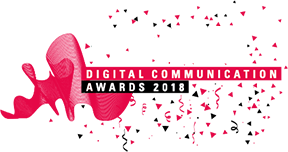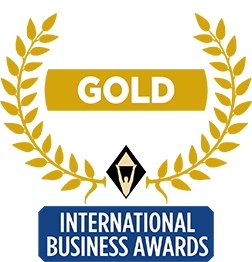 Useful links
Contact us
The Chapter Office
Westminster Abbey
20 Dean's Yard
London
SW1P 3PA

+44(0)20 7222 5152

[email protected]
Follow us
Sign up to our newsletter
Subscribe
Designed by

Developed by


Tweet this