Skip to main content Skip to navigation
Ensuring reproductive rights for all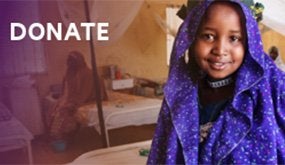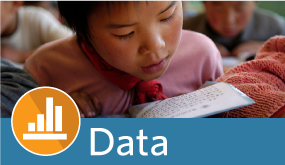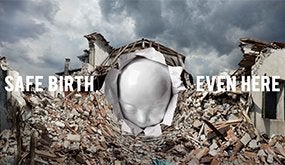 In 2016, UNFPA reached

21 million people with modern family planning methods *

UNFPA Annual Report 2016
Women make up only

23.5% of all parliamentarians *

International Parliamentary Union, 2017
Women's wages are

70 - 90% of men's in a majority of countries *

The World's Women 2015
In 2016, UNFPA helped

15,638 women receive fistula repairs through the Maternal Health Thematic Fund *

UNFPA Annual Report 2016
5 March 2018

In Indonesia, family support groups tackle roots of gender violence

JAYAPURA, Indonesia – "My daughter used to hide all sorts of things from me," said Martina, 41, at a support group session in Jayapura, in the far-eastern Indonesian province of West Papua. "But here, we learn to talk...
1 March 2018

Courageous girls change attitudes about FGM in Ethiopia

Genet Girma, 31, was a trailblazer in her community. Fifteen years ago, she ran away from home when she learned that her mother planned to have her undergo female genital mutilation (FGM). As in many other communities...
28 February 2018

Sheltering teen moms: Emergency home offers crisis care in Thailand

Mon* began dating her boyfriend when she was 14 years old. They met online. A few months in, "he wanted to have sex," she recalled. "He did not use any protection. I was scared at first, but he said he...

More News Ashley Judd Visits UNFPA Women-Friendly Spaces in Bangladesh Help girls say #IDONT to child marriage Ending child marriage in Sierra Leone More Videos Humanitarian Action 2018 Overview
Humanitarian Action 2018 Overview

The Humanitarian Action Overview reports on UNFPA's crisis response, detailing...
State of World Population 2017

What do economic inequality and family planning have in common?

More Publications
Social Updates
Tweets from https://twitter.com/UNFPA/lists/unfpa-twitter 12 March 2018 Commission on the Status of Women 62 19 March 2018 Joint side event: "Addressing violence against women and girls in humanitarian contexts in the Eastern Mediterranean Region: Health as an entry point. 6 April 2018 14th Rafael M. Salas Memorial Lecture: Ms. Michelle Bachelet, President of the Republic of Chile 9 April 2018 Commission on Population and Development, 51st session Browse all Events
News from the field & UNFPA offices
Stories from the field Show UNFPA offices
Stories from the field
HQ and Liaison Offices
Regional Offices
Sub-Regional Offices
Field Offices
Pin
News
Close Pin
News
Close Pin
News
Close Pin
News
Close Pin
News
Close Pin
News
Close Pin
News
Close Pin
News
Close Pin
News
Close Pin
News
Close Pin
News
Close Pin
News
Close Pin
News
Close Pin
News
Close Pin
News
Close Pin
News
Close Pin
News
Close Pin
News
Close Pin
News
Close Pin
News
Close Pin
News
Close Pin
News
Close Pin
News
Close Pin
News
Close Pin
News
Close Pin
News
Close Pin
News
Close Pin
News
Close Pin
News
Close Pin
News
Close Pin
News
Close Pin
News
Close Pin
News
Close Pin
News
Close Pin
News
Close Pin
News
Close Pin
News
Close Pin
News
Close Pin
News
Close Pin
News
Close Pin
News
Close Pin
News
Close Pin
News
Close Pin
News
Close Pin
News
Close Pin
News
Close Pin
News
Close Pin
News
Close Pin
News
Close Pin
News
Close Pin
News
Close Pin
News
Close Pin
News
Close Pin
News
Close Pin
News
Close Pin
News
Close Pin
News
Close Pin
News
Close Pin
News
Close Pin
News
Close Pin
News
Close Pin
News
Close Pin
News
Close Pin
News
Close Pin
News
Close Pin
News
Close Pin
News
Close Pin
News
Close Pin
News
Close Pin
News
Close Pin
News
Close Pin
News
Close Pin
News
Close Pin
News
Close Pin Myanmar
News
Close Pin Indonesia
News
Close Pin Nepal
News
Close Pin Ethiopia
News
Close Pin Thailand
News
Close Pin Bangladesh
News
Close Pin Philippines
News
Close Pin Angola
News
Close Pin Peru
News
Close Pin Mozambique
News
Close Pin South Sudan
News
Close Pin the Sudan
News
Close Pin Syrian Arab Republic
News
Close Pin Congo, Democratic Republic of the
News
Close Pin Lesotho
News
Close Pin Iraq
News
Close Pin Malawi
News
Close Pin Jordan
News
Close Pin Rwanda
News
Close Pin Greece
News
Close Pin Nicaragua
News
Close Pin India
News
Close Pin Kenya
News
Close Pin Paraguay
News
Close Pin Pakistan
News
Close Pin Nigeria
News
Close Pin Cambodia
News
Close Pin the Comoros
News
Close Pin Belarus
News
Close Pin Egypt
News
Close Pin Azerbaijan
News
Close Pin Timor-Leste, Democratic Republic of
News
Close Pin Swaziland
News
Close Pin Antigua and Barbuda
News
Close Pin Yemen
News
Close Pin United States of America
United States of America
Liaison Office Website:
Washington, D.C. Close Pin Switzerland
Switzerland
Liaison Office Website:
UNFPA Geneva Office Close Pin Japan
Japan
Regional Office Website:
Asia & the Pacific Field Office Website Liaison Office Website:
UNFPA Tokyo Office Close Pin Ethiopia
Ethiopia
Regional Office Website:
East and Southern Africa Open Data Portal Field Office Website Liaison Office Website:
Addis Ababa Close Pin Belgium
Belgium
Liaison Office Website:
UNFPA Brussels Office Close Pin Denmark
Denmark
Liaison Office Website:
UNFPA Nordic Office Close Pin China
China
Regional Office Website:
Asia & the Pacific Open Data Portal Field Office Website Close Pin Zambia
Zambia
Regional Office Website:
East and Southern Africa Open Data Portal Field Office Website Close Pin Zimbabwe
Zimbabwe
Regional Office Website:
East and Southern Africa Open Data Portal Field Office Website Close Pin Yemen
Yemen
Regional Office Website:
Arab States Open Data Portal Field Office Website Close Pin Sri Lanka
Sri Lanka
Regional Office Website:
Asia & the Pacific Open Data Portal Field Office Website Close Pin Somalia
Somalia
Regional Office Website:
Arab States Open Data Portal Field Office Website Close Pin Uzbekistan
Uzbekistan
Regional Office Website:
Eastern Europe & Central Asia Open Data Portal Field Office Website Close Pin Togo
Togo
Regional Office Website:
West and Central Africa Open Data Portal Field Office Website Close Pin Turkmenistan
Turkmenistan
Regional Office Website:
Eastern Europe & Central Asia Open Data Portal Field Office Website Close Pin the Sudan
the Sudan
Regional Office Website:
Arab States Open Data Portal Field Office Website Close Pin Senegal
Senegal
Regional Office Website:
West and Central Africa Open Data Portal Field Office Website Close Pin Syrian Arab Republic
Syrian Arab Republic
Regional Office Website:
Arab States Open Data Portal Field Office Website Close Pin Uganda
Uganda
Regional Office Website:
East and Southern Africa Open Data Portal Field Office Website Close Pin Thailand
Thailand
Regional Office Website:
Asia & the Pacific Open Data Portal Field Office Website Close Pin Venezuela (Bolivarian Republic of)
Venezuela (Bolivarian Republic of)
Regional Office Website:
Latin America & the Caribbean Open Data Portal Field Office Website Close Pin Tunisia
Tunisia
Regional Office Website:
Arab States Open Data Portal Field Office Website Close Pin Suriname
Suriname
Regional Office Website:
Latin America & the Caribbean Open Data Portal Field Office Website Close Pin Serbia
Serbia
Regional Office Website:
Eastern Europe & Central Asia Open Data Portal Field Office Website Close Pin South Africa
South Africa
Regional Office Website:
East and Southern Africa Open Data Portal Field Office Website Close Pin Ukraine
Ukraine
Regional Office Website:
Eastern Europe & Central Asia Open Data Portal Field Office Website Close Pin The former Yugoslav Republic of Macedonia
The former Yugoslav Republic of Macedonia
Regional Office Website:
Eastern Europe & Central Asia Open Data Portal Field Office Website Close Pin Viet Nam
Viet Nam
Regional Office Website:
Asia & the Pacific Open Data Portal Field Office Website Close Pin Tajikistan
Tajikistan
Regional Office Website:
Eastern Europe & Central Asia Open Data Portal Field Office Website Close Pin South Sudan
South Sudan
Regional Office Website:
East and Southern Africa Open Data Portal Field Office Website Close Pin São Tomé and Principe
São Tomé and Principe
Regional Office Website:
West and Central Africa Open Data Portal Field Office Website Close Pin Swaziland
Swaziland
Regional Office Website:
East and Southern Africa Open Data Portal Close Pin Sierra Leone
Sierra Leone
Regional Office Website:
West and Central Africa Open Data Portal Field Office Website Close Pin Uruguay
Uruguay
Regional Office Website:
Latin America & the Caribbean Open Data Portal Field Office Website Close Pin Timor-Leste, Democratic Republic of
Timor-Leste, Democratic Republic of
Regional Office Website:
Asia & the Pacific Open Data Portal Field Office Website Close Pin Turkey
Turkey
Regional Office Website:
Eastern Europe & Central Asia Open Data Portal Field Office Website Close Pin Tanzania, United Republic of
Tanzania, United Republic of
Regional Office Website:
East and Southern Africa Open Data Portal Field Office Website Close Pin Morocco
Morocco
Regional Office Website:
Arab States Open Data Portal Field Office Website Close Pin Panama
Panama
Regional Office Website:
Latin America & the Caribbean Open Data Portal Field Office Website Close Pin Nepal
Nepal
Regional Office Website:
Asia & the Pacific Open Data Portal Field Office Website Close Pin Mauritius
Mauritius
Regional Office Website:
East and Southern Africa Open Data Portal Field Office Website Close Pin Philippines
Philippines
Regional Office Website:
Asia & the Pacific Open Data Portal Field Office Website Close Pin Lithuania
Lithuania
Regional Office Website:
Eastern Europe & Central Asia Close Pin Maldives
Maldives
Regional Office Website:
Asia & the Pacific Open Data Portal Field Office Website Close Pin Lebanon
Lebanon
Regional Office Website:
Arab States Open Data Portal Field Office Website Close Pin Pakistan
Pakistan
Regional Office Website:
Asia & the Pacific Open Data Portal Field Office Website Close Pin Mozambique
Mozambique
Regional Office Website:
East and Southern Africa Open Data Portal Field Office Website Close Pin Papua New Guinea
Papua New Guinea
Regional Office Website:
Asia & the Pacific Open Data Portal Field Office Website Close Pin Nicaragua
Nicaragua
Regional Office Website:
Latin America & the Caribbean Open Data Portal Field Office Website Close Pin Mexico
Mexico
Regional Office Website:
Latin America & the Caribbean Open Data Portal Field Office Website Close Pin Russian Federation
Russian Federation
Regional Office Website:
Eastern Europe & Central Asia Close Pin Madagascar
Madagascar
Regional Office Website:
East and Southern Africa Open Data Portal Field Office Website Close Pin Mali
Mali
Regional Office Website:
West and Central Africa Open Data Portal Field Office Website Close Pin Lesotho
Lesotho
Regional Office Website:
East and Southern Africa Open Data Portal Field Office Website Close Pin Moldova, Republic of
Moldova, Republic of
Regional Office Website:
Eastern Europe & Central Asia Open Data Portal Field Office Website Close Pin State of Palestine
State of Palestine
Regional Office Website:
Arab States Open Data Portal Field Office Website Close Pin Myanmar
Myanmar
Regional Office Website:
Asia & the Pacific Open Data Portal Field Office Website Close Pin Paraguay
Paraguay
Regional Office Website:
Latin America & the Caribbean Open Data Portal Field Office Website Close Pin the Niger
the Niger
Regional Office Website:
West and Central Africa Open Data Portal Field Office Website Close Pin Rwanda
Rwanda
Regional Office Website:
East and Southern Africa Open Data Portal Field Office Website Close Pin Malawi
Malawi
Regional Office Website:
East and Southern Africa Open Data Portal Field Office Website Close Pin Mauritania
Mauritania
Regional Office Website:
West and Central Africa Open Data Portal Field Office Website Close Pin Liberia
Liberia
Regional Office Website:
West and Central Africa Open Data Portal Field Office Website Close Pin Mongolia
Mongolia
Regional Office Website:
Asia & the Pacific Open Data Portal Field Office Website Close Pin Namibia
Namibia
Regional Office Website:
East and Southern Africa Open Data Portal Field Office Website Close Pin Nigeria
Nigeria
Regional Office Website:
West and Central Africa Open Data Portal Field Office Website Close Pin Peru
Peru
Regional Office Website:
Latin America & the Caribbean Open Data Portal Field Office Website Close Pin Malaysia
Malaysia
Regional Office Website:
Asia & the Pacific Open Data Portal Field Office Website Close Pin Libya
Libya
Regional Office Website:
Arab States Open Data Portal Field Office Website Close Pin Dominican Republic
Dominican Republic
Regional Office Website:
Latin America & the Caribbean Open Data Portal Field Office Website Close Pin El Salvador
El Salvador
Regional Office Website:
Latin America & the Caribbean Open Data Portal Field Office Website Close Pin Ethiopia
Ethiopia
Regional Office Website:
East and Southern Africa Open Data Portal Field Office Website Liaison Office Website:
Addis Ababa Close Pin Indonesia
Indonesia
Regional Office Website:
Asia & the Pacific Open Data Portal Field Office Website Close Pin Georgia
Georgia
Regional Office Website:
Eastern Europe & Central Asia Open Data Portal Field Office Website Close Pin Guinea-Bissau
Guinea-Bissau
Regional Office Website:
West and Central Africa Open Data Portal Field Office Website Close Pin Kenya
Kenya
Regional Office Website:
East and Southern Africa Open Data Portal Field Office Website Close Pin Ecuador
Ecuador
Regional Office Website:
Latin America & the Caribbean Open Data Portal Field Office Website Close Pin Haiti
Haiti
Regional Office Website:
Latin America & the Caribbean Open Data Portal Field Office Website Close Pin Iran (Islamic Republic of)
Iran (Islamic Republic of)
Regional Office Website:
Asia & the Pacific Open Data Portal Field Office Website Close Pin Ghana
Ghana
Regional Office Website:
West and Central Africa Open Data Portal Field Office Website Close Pin Equatorial Guinea
Equatorial Guinea
Regional Office Website:
West and Central Africa Open Data Portal Field Office Website Close Pin the Democratic People's Republic of Korea
the Democratic People's Republic of Korea
Regional Office Website:
Asia & the Pacific Open Data Portal Field Office Website Close Pin Japan
Japan
Regional Office Website:
Asia & the Pacific Field Office Website Liaison Office Website:
UNFPA Tokyo Office Close Pin Honduras
Honduras
Regional Office Website:
Latin America & the Caribbean Open Data Portal Field Office Website Close Pin Gabon
Gabon
Regional Office Website:
West and Central Africa Open Data Portal Field Office Website Close Pin Iraq
Iraq
Regional Office Website:
Arab States Open Data Portal Field Office Website Close Pin Guatemala
Guatemala
Regional Office Website:
Latin America & the Caribbean Open Data Portal Field Office Website Close Pin Eritrea
Eritrea
Regional Office Website:
East and Southern Africa Open Data Portal Field Office Website Close Pin Kyrgyzstan
Kyrgyzstan
Regional Office Website:
Eastern Europe & Central Asia Open Data Portal Field Office Website Close Pin Jordan
Jordan
Regional Office Website:
Arab States Open Data Portal Field Office Website Close Pin Djibouti
Djibouti
Regional Office Website:
Arab States Open Data Portal Field Office Website Close Pin Egypt
Egypt
Regional Office Website:
Arab States Open Data Portal Field Office Website Close Pin India
India
Regional Office Website:
Asia & the Pacific Open Data Portal Field Office Website Close Pin the Gambia
the Gambia
Regional Office Website:
West and Central Africa Open Data Portal Field Office Website Close Pin Guinea
Guinea
Regional Office Website:
West and Central Africa Open Data Portal Field Office Website Close Pin Kazakhstan
Kazakhstan
Regional Office Website:
Eastern Europe & Central Asia Open Data Portal Field Office Website Close Pin Lao People's Democratic Republic
Lao People's Democratic Republic
Regional Office Website:
Asia & the Pacific Open Data Portal Field Office Website Close Pin Bosnia and Herzegovina
Bosnia and Herzegovina
Regional Office Website:
Eastern Europe & Central Asia Open Data Portal Field Office Website Close Pin Armenia
Armenia
Regional Office Website:
Eastern Europe & Central Asia Open Data Portal Field Office Website Close Pin Burundi
Burundi
Regional Office Website:
East and Southern Africa Open Data Portal Field Office Website Close Pin Albania
Albania
Regional Office Website:
Eastern Europe & Central Asia Open Data Portal Field Office Website Close Pin the Comoros
the Comoros
Regional Office Website:
East and Southern Africa Open Data Portal Field Office Website Close Pin Côte d'Ivoire
Côte d'Ivoire
Regional Office Website:
West and Central Africa Open Data Portal Field Office Website Close Pin Central African Republic
Central African Republic
Regional Office Website:
West and Central Africa Open Data Portal Field Office Website Close Pin Botswana
Botswana
Regional Office Website:
East and Southern Africa Open Data Portal Field Office Website Close Pin Azerbaijan
Azerbaijan
Regional Office Website:
Eastern Europe & Central Asia Open Data Portal Field Office Website Close Pin Cambodia
Cambodia
Regional Office Website:
Asia & the Pacific Open Data Portal Field Office Website Close Pin Benin
Benin
Regional Office Website:
West and Central Africa Open Data Portal Field Office Website Close Pin Algeria
Algeria
Regional Office Website:
Arab States Open Data Portal Field Office Website Close Pin Chad
Chad
Regional Office Website:
West and Central Africa Open Data Portal Field Office Website Close Pin Congo, Democratic Republic of the
Congo, Democratic Republic of the
Regional Office Website:
East and Southern Africa Open Data Portal Field Office Website Close Pin Cuba
Cuba
Regional Office Website:
Latin America & the Caribbean Open Data Portal Field Office Website Close Pin Angola
Angola
Regional Office Website:
East and Southern Africa Open Data Portal Field Office Website Close Pin Brazil
Brazil
Regional Office Website:
Latin America & the Caribbean Open Data Portal Field Office Website Close Pin Bangladesh
Bangladesh
Regional Office Website:
Asia & the Pacific Open Data Portal Field Office Website Close Pin Bhutan
Bhutan
Regional Office Website:
Asia & the Pacific Open Data Portal Field Office Website Close Pin Chile
Chile
Regional Office Website:
Latin America & the Caribbean Open Data Portal Field Office Website Close Pin Congo, Republic of the
Congo, Republic of the
Regional Office Website:
West and Central Africa Open Data Portal Field Office Website Close Pin Cameroon, Republic of
Cameroon, Republic of
Regional Office Website:
West and Central Africa Open Data Portal Field Office Website Close Pin Argentina
Argentina
Regional Office Website:
Latin America & the Caribbean Open Data Portal Field Office Website Close Pin Burkina Faso
Burkina Faso
Regional Office Website:
West and Central Africa Open Data Portal Field Office Website Close Pin Belarus
Belarus
Regional Office Website:
Eastern Europe & Central Asia Open Data Portal Field Office Website Close Pin Afghanistan
Afghanistan
Regional Office Website:
Asia & the Pacific Open Data Portal Field Office Website Close Pin Bolivia (Plurinational State of)
Bolivia (Plurinational State of)
Regional Office Website:
Latin America & the Caribbean Open Data Portal Field Office Website Close Pin Colombia
Colombia
Regional Office Website:
Latin America & the Caribbean Open Data Portal Field Office Website Close Pin Costa Rica
Costa Rica
Regional Office Website:
Latin America & the Caribbean Open Data Portal Field Office Website Close Pin Cabo Verde
Cabo Verde
Regional Office Website:
West and Central Africa Open Data Portal Field Office Website Close Pin Senegal
West and Central Africa
Regional Office Website:
West and Central Africa Close Pin Thailand
Asia & the Pacific
Regional Office Website:
Asia & the Pacific Close Pin South Africa
East and Southern Africa
Regional Office Website:
East and Southern Africa Close Pin Turkey
Eastern Europe & Central Asia
Regional Office Website:
Eastern Europe & Central Asia Close Pin Panama
Latin America & the Caribbean
Regional Office Website:
Latin America & the Caribbean Close Pin Egypt
Arab States
Regional Office Website:
Arab States Close Pin Oman
Oman
Regional Office Website:
Arab States Open Data Portal Sub-Regional Office Website:
Gulf Cooperation Council Close Pin Fiji
Fiji
Regional Office Website:
Asia & the Pacific Open Data Portal Sub-Regional Office Website:
UNFPA Pacific Sub-Regional Office (PSRO) Close Pin Jamaica
Jamaica
Regional Office Website:
Latin America & the Caribbean Open Data Portal Field Office Website Sub-Regional Office Website:
Caribbean Subregional Office Close

https://www.unfpa.org/home