There's gold in them thar clouds as Infor guzzles $1.5bn from Koch and Golden Gate

Huawei's elusive Mr Ren: We're just a 'sesame seed' in a superpower spat

Veeam. Veeam. Veeeeeeeam. What was that? Oh, just the sound of half a billion bucks hitting backup biz's bucket

Cray will realise 'substantial' loss. But Shasta minute, folks, big iron market will pick up

Do you feel 'lucky', well, do you, punk? Google faces down magic button patent claim

Extra life! Unity tries to undo disunity caused by Improbable cloud gaming toolkit ban

IBM to kill off Watson... Workspace from end of February

Outlook Mobile heads to the White House, passes infosec clearance for federal sector

South Korea says mystery hackers cracked advanced weapons servers

$24m in fun bux stolen from crypto-mogul. Now he fires off huge fraud charge. Like, RICO, say?

Lowjax city: Researchers crack open notorious Fancy Bear rootkit

Epic's Fortnite fail: Ancient UT2004 server used for login-stealing proof-of-concept

The DevOps Salary Report is in, and is great news for American men

Non-profit? Into DevOps, CI/CD, Containers? There's a CLL ticket with your name on it

Kubernetes co-founder Joe Beda to kick off our Continuous Lifecycle London conference

Crap app tapped to trap mishaps: Demo insecure software built to school devs on secure coding

US comms watchdog's industry-friendly 5G rules challenged by fresh legislation

Licence to chill: Shrinking data warehouse biz Teradata hires insider CEO

Army had 'naive' approach to Capita's £1.3bn recruiting IT contract, MPs told

Googlers to flood social media with tales of harassment in bid to end forced arbitration

Three quarters of US Facebook users unaware their online behavior gets tracked

US prosecutors: Hey, you know how we said 'net gambling was OK? LMAO, we were wrong

FCC's answer to scandal of AT&T, Sprint, T-Mobile US selling people's location data: Burying its head in the ground

Brit comms regulator Ofcom: Disabled left behind by tech

RIP 2019-2019: The first plant to grow on the Moon? Yeah, it's dead already, Chinese admit

Iran satellite fails: ICBM test drive or microsat test? Opinion is divided...

The Large Hadron Collider is small beer. Give us billions more for bigger kit, say boffins

China's really cotton'd on to this whole Moon exploration thing: First seed sprouts in lunar lander biosphere

McKinsey's blockchain warning irks crypto hipsters

Bipartisan Kumbaya: President Trump turns Obama's open govt data policy into law

Ahem, Amazon, Google, Microsoft... Selling face-snooping tech to the Feds is bad, mmm'kay?

World's first robot hotel massacres half of its robot staff

Fake news? More like ache news. Grandma, grampa 'more likely' to share made-up articles during US election

Smartphones gateway drug to the Antichrist, says leader of Russian Orthodox Church

Reg Standards Bureau introduces the Devon fatberg as coastal town menaced by oily blob

Border guards probe 'suspicious bulge' in man's trousers to find he's packing fluffies
Personal Tech
Android-powered touchscreen Wi-Fi headphones offered
7.1 fondle-cans run Skype, Pandora
By
Rik Myslewski
12 Jan 2011 at 06:00
25
SHARE ▼
With approximately 106 headphone manufacturers battling for mindspace in the marketplace, Nox Audio has come up with a gimmick that hooked our jaded eyes and ears: headphones that run Android.
"The Admiral is a product like no other," said Julie Ma, Nox Audio's president, in a press release promising that her hefty cans will "unleash an audio revolution."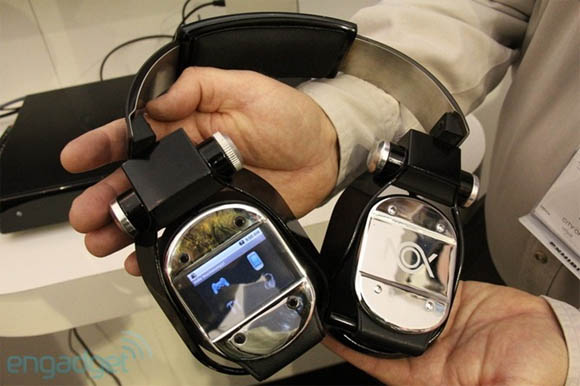 Not content with Android in your smartphone or tablet? Try the Admiral Touch (source: Engadget)
The Admiral Touch features a 2.4-inch touchscreen display that you can poke and stroke to use the Android OS to access the wireless headset's different modes, adjust volume, and switch tracks. The prototype shown at last week's Consumer Electronics Show was running Android 2.1, but who knows what version it'll be running when – if? – it ships in late 2011.
According to Nox Audio, the headphones' Wi-Fi capability will support not only standard audio sources, but also content streamed from Pandora Radio, and VoIP apps such as MSN chat and Skype. Into the chunky cans will be crammed noise-cancelling 7.1 surround sound, and the earpieces can be rotated outward to function as speakers.
With Wi-Fi, Bluetooth, USB, and standard 3.5mm audio-jack connectivity, Nox Audio promises that the set will "offer maximum versatility and compatibility with PlayStation 3, Xbox 360, PCs, personal music players such as the iPod, home theaters and cell phones and all other electronic devices."
Although the company suggests that the Admiral Touch's removeable and recharageable lithium-ion battery will provide over five hours of audio pleasure, it remains to be seen how long it can truly handle a 2.4-inch display that's powered by an ARM11 processor and supported by 1GB of flash storage, 256MB of RAM, and a microSD card slot.
If the Admiral Touch should catch on, we wouldn't be surprised if another headphone vendor who's seeking recognition will offer a set into which you could slip your 1.54-inch Apple iPod nano. ®
Tips and corrections
25 Comments
Most read
---
---
---
Office 365 Risk Mitigation
What are the three key areas of concern around Office 365 email you should be aware of?
SAN Basics: Transition to NVMe
In this report, you'll learn how to make good investments in NVMe and other disruptive technologies.
Ensuring a Successful Windows 10 Migration
Six key activities that are required for every successful migration and how automating those tasks will help you ensure a successful enterprise upgrade to Windows 10.
NetOps meets DevOps: The state of Network Automation
opportunities where NetOps teams can learn from DevOps.
More from The Register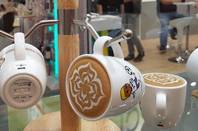 Google reveals rapid Bluetooth gadget connection tech
'Fast Pair' works on Androids and some audio devices, Google wants it in your car too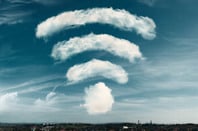 Google wants to gobble up Nokia's airborne broadband biz – reports
Potential deal said to be at an 'advanced stage'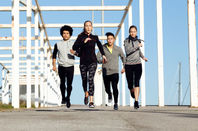 Did you even sweat, tho? Plaintiffs told to amend claims in Apple headphones suit
But case will go ahead as judge rejects bid for dismissal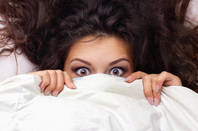 Amazon, Google inject Bluetooth vuln vaccines into Echo, Home AI pals
Updated The BlueBorne ultimatum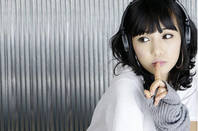 Apple's 'shoddy' Beats headphones get slammed in lawsuit
Claims of sweat resistance and durability are lies, litigious customers contend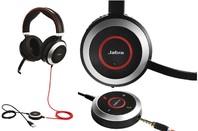 Noise-canceling headphones with a DO NOT DISTURB light can't silence your critics
Ears-on test Jabra's Evolve 80 will hush your office, but the red warning ring is mere bling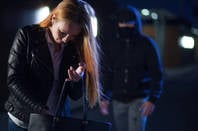 What do you press when flaws in Bluetooth panic buttons are exposed?
Researcher able to DoS and track personal protection kit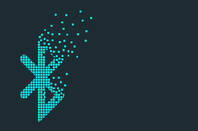 Big bad Bluetooth blunder bug battered – check for security fixes
Crypto cockup lets middle-people spy on connections after snooping on device pairing
Sponsored links
About us
More content
Situation Publishing
The Register - Independent news and views for the tech community. Part of Situation Publishing
Sign up to our Newsletters
Join our daily or weekly newsletters, subscribe to a specific section or set News alerts
Subscribe
Biting the hand that feeds IT © 1998–2019
Cookies
Privacy
Ts&Cs