When you play the game of storage arrays, you win or you – where are the visionaries?

Western Digital: And when I pull the covers off, behold as NAND becomes virtual DRAM

FCC Commissioner slams San Jose mayor for not approving 5G cells… then slams him for approving them

NHS*IT: Welsh system outages put patients at risk

Sudden Windows 10 licence downgrades to forced Xcode upgrades: The week at Microsoft

Stay classy: Amazon's Jassy gets sassy with Larry

Palliative care for Windows 10 Mobile like a Crimean field hospital, but with even less effort

SAP slurps up Qualtrics for a cool $8bn, persuades firm not to IPO

Cathay Pacific hack: Airline admits techies fought off cyber-siege for months

Irony meters explode as WordPress GDPR tool hacked, cell network hack shenanigans, crypto-backdoors, etc...

I found a security hole in Steam that gave me every game's license keys and all I got was this... oh nice: $20,000

Google's secret to a healthy phone? Remote-controlling your apps

Save £100s on DevOps, Containers, Agile and Continuous Delivery NOW

How one programmer's efforts to stop checking in buggy code changed the DevOps world

Cisco and AWS hop into bed for steamy hybrid Kubernetes action

Streamline delivery with open source, they said. It's perfectly safe, they said

Yikes. UK military looking into building 'fully autonomous' killer drone tech – report

UK.gov fishes for likes as it prepares to go solo on digital sales tax

Dell Corp UK makes 1.46% net profit margin on £1.556bn in sales – 'satisfactory' apparently

Skimming cash off UK police budget for tech projects probably not the best idea, say MPs

Huawei Mate 20 Pro: If you can stomach the nagware and price, it may be Droid of the Year

Upgraders rejoice! The 2018 Mac Mini heralds a return to memory slots!

One UI to end gropes: Samsung facelift crowns your thumb the king

ZX Spectrum reboot scandal firm's original directors rejoin

Brit boffins build quantum compass, say goodbye to GPS

Thank $deity that week's over. Look, here's some trippy music generated from pixels of a Martian sunrise to play us out

Third Soyuz does not explode while auditors resume poking around NASA's big rocket SLS

Here's a search engine for all you boffins and eggheads that makes it easier to learn science

Eye eye! AI could stop blindness, Facebook's after math, and how to get started in the ML biz

Bloke jailed for trying to blow up UK crypto-cash biz after it failed to reset his account password

Two fool for school: Headmaster, vice principal busted for mining crypto-coins in dorms, classrooms

Diss drive: Seagate and IBM bring blockchain sledgehammer to compliance nuts

Townsfolk left deeply unsatisfied by Bury St Edmunds' 'twig' of a Christmas tree

Bill Gates joined on stage by jar of poop as he confesses deep love for talking about toilets

Stairway to edam: Swiss bloke blasts roquefort his cheese, thinks Led Zep might make it tastier

ZX Spectrum reboot scandal man sits on Steve Bannon design tech shindig committee
Personal Tech
Android-powered touchscreen Wi-Fi headphones offered
7.1 fondle-cans run Skype, Pandora
By
Rik Myslewski
12 Jan 2011 at 06:00
25
SHARE ▼
With approximately 106 headphone manufacturers battling for mindspace in the marketplace, Nox Audio has come up with a gimmick that hooked our jaded eyes and ears: headphones that run Android.
"The Admiral is a product like no other," said Julie Ma, Nox Audio's president, in a press release promising that her hefty cans will "unleash an audio revolution."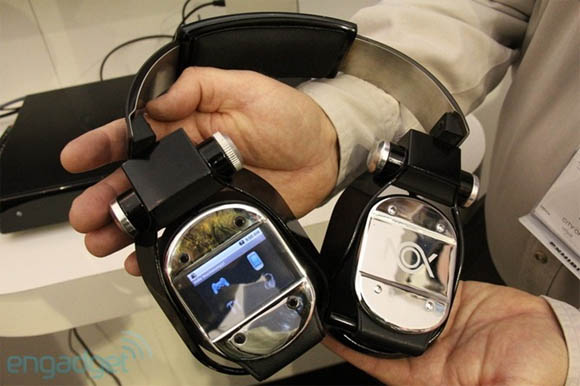 Not content with Android in your smartphone or tablet? Try the Admiral Touch (source: Engadget)
The Admiral Touch features a 2.4-inch touchscreen display that you can poke and stroke to use the Android OS to access the wireless headset's different modes, adjust volume, and switch tracks. The prototype shown at last week's Consumer Electronics Show was running Android 2.1, but who knows what version it'll be running when – if? – it ships in late 2011.
According to Nox Audio, the headphones' Wi-Fi capability will support not only standard audio sources, but also content streamed from Pandora Radio, and VoIP apps such as MSN chat and Skype. Into the chunky cans will be crammed noise-cancelling 7.1 surround sound, and the earpieces can be rotated outward to function as speakers.
With Wi-Fi, Bluetooth, USB, and standard 3.5mm audio-jack connectivity, Nox Audio promises that the set will "offer maximum versatility and compatibility with PlayStation 3, Xbox 360, PCs, personal music players such as the iPod, home theaters and cell phones and all other electronic devices."
Although the company suggests that the Admiral Touch's removeable and recharageable lithium-ion battery will provide over five hours of audio pleasure, it remains to be seen how long it can truly handle a 2.4-inch display that's powered by an ARM11 processor and supported by 1GB of flash storage, 256MB of RAM, and a microSD card slot.
If the Admiral Touch should catch on, we wouldn't be surprised if another headphone vendor who's seeking recognition will offer a set into which you could slip your 1.54-inch Apple iPod nano. ®
Tips and corrections
25 Comments
Most read
---
---
---
Bursting the Cloud's Bubble
Comparison of the costs of an organization growing its storage consumption on the Amazon EBS Cloud vs. a leased Tegile IntelliFlash HD storage. array
Remedying the Email Security Gaps in Microsoft Office 365
If you have made the move to Microsoft Office 365™ or imminently plan to, you are in good company.
Get Less with Rimini Street
Our clients have saved more than $3 billion with less hassle, threats, intimidation and achieved better support outcomes
NetOps Meets DevOps
In a survey co-sponsored by F5 and Red Hat, more than 400 IT DevOps and NetOps professionals provided insights about the current and future states of network automation.
More from The Register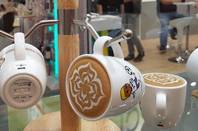 Google reveals rapid Bluetooth gadget connection tech
'Fast Pair' works on Androids and some audio devices, Google wants it in your car too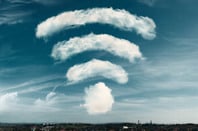 Google wants to gobble up Nokia's airborne broadband biz – reports
Potential deal said to be at an 'advanced stage'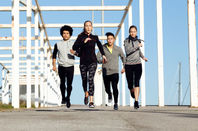 Did you even sweat, tho? Plaintiffs told to amend claims in Apple headphones suit
But case will go ahead as judge rejects bid for dismissal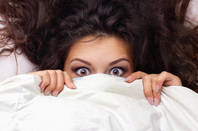 Amazon, Google inject Bluetooth vuln vaccines into Echo, Home AI pals
Updated The BlueBorne ultimatum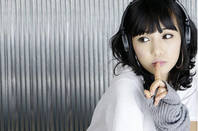 Apple's 'shoddy' Beats headphones get slammed in lawsuit
Claims of sweat resistance and durability are lies, litigious customers contend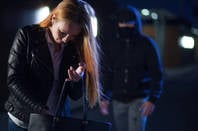 What do you press when flaws in Bluetooth panic buttons are exposed?
Researcher able to DoS and track personal protection kit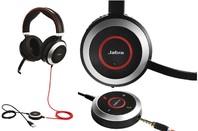 Noise-canceling headphones with a DO NOT DISTURB light can't silence your critics
Ears-on test Jabra's Evolve 80 will hush your office, but the red warning ring is mere bling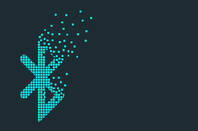 Big bad Bluetooth blunder bug battered – check for security fixes
Crypto cockup lets middle-people spy on connections after snooping on device pairing
Sponsored links
About us
More content
Situation Publishing
The Register - Independent news and views for the tech community. Part of Situation Publishing
Sign up to our Newsletters
Join our daily or weekly newsletters, subscribe to a specific section or set News alerts
Subscribe
Biting the hand that feeds IT © 1998–2018
Cookies
Privacy
Ts&Cs