If at first, second, third... fourth time you don't succeed, you're Apple: Another appeal lost in $440m net patent war

Start trek, the next generation: PCie 4 flash controller demo flaunts speedy peripheral vision

Rimini and Oracle's legal eagles return to the ring in front of Supreme Court

Niagara Falls of cash: Storage startup Rubrik showers in VC moolah

Google to yoink apps with an unauthorized Call Log or SMS habit from Android Play Store

Google hands out roses to preferred Android MDM vendors

No more Windows build strings for you: BuildFeed has turned off the lights

While Windows 7 wobbled, AI continued its relentless march at Microsoft

EDGAR Wrong: Ukrainians hacked SEC, stole docs for inside trading, says Uncle Sam

'It's like they took a rug and covered it up': Flight booking web app used by scores of airlines still vuln to attack – claim

Yes, you can remotely hack factory, building site cranes. Wait, what?

Want to get rich from bug bounties? You're better off exterminating roaches for a living

Non-profit? Into DevOps, CI/CD, Containers? There's a CLL ticket with your name on it

Kubernetes co-founder Joe Beda to kick off our Continuous Lifecycle London conference

Crap app tapped to trap mishaps: Demo insecure software built to school devs on secure coding

Serverless is awesome (if you overlook inflated costs, dislike distributed computing, love vendor lock-in), say boffins

Army had 'naive' approach to Capita's £1.3bn recruiting IT contract, MPs told

Googlers to flood social media with tales of harassment in bid to end forced arbitration

Facebook's pay-for-more-eyeballs shtick looks too good to be true: Page views, Likes from 'fake' profiles

German competition watchdog toys with ban on some Facebook data-slurps

US prosecutors: Hey, you know how we said 'net gambling was OK? LMAO, we were wrong

FCC's answer to scandal of AT&T, Sprint, T-Mobile US selling people's location data: Burying its head in the ground

Brit comms regulator Ofcom: Disabled left behind by tech

A billion-dollar question: What was really behind Qualcomm's surprise ten-digit gift to Apple?

Spektr-R goes quiet, Dragon splashes down and SpaceX lays off

People say tabloid hacks are always looking for an angle. This time, they'd be right: Tilting disk of proto-planets spotted

Computing boffins strip the fun out of satirical headlines

It's the weekend. We're out of puns for now. Just have a gander at China's Moon lander and robo-sidekick snaps, videos

Bipartisan Kumbaya: President Trump turns Obama's open govt data policy into law

Ahem, Amazon, Google, Microsoft... Selling face-snooping tech to the Feds is bad, mmm'kay?

World's first robot hotel massacres half of its robot staff

HSBC suggests it might have found a... use for blockchain?

Fake news? More like ache news. Grandma, grampa 'more likely' to share made-up articles during US election

Smartphones gateway drug to the Antichrist, says leader of Russian Orthodox Church

Reg Standards Bureau introduces the Devon fatberg as coastal town menaced by oily blob

Border guards probe 'suspicious bulge' in man's trousers to find he's packing fluffies
Data Centre
Networks
Norwich turns on UK's largest Wi-Fi network
Wi-Fi for all: Back of the net!
By
John Oates
2 Aug 2006 at 11:41
SHARE ▼
The people of Norwich should be enjoying the pleasures of free Wi-Fi today thanks to a project backed by Norfolk County Council and the East of England Development Agency.
The £1.1m project covers 30 square kilometres - most of Norwich city centre, outlying business parks, the hospital, and the University of East Anglia.
The network provides free access to public sector workers and the general public. But access is limited to 256Kbps so the network won't compete with commercial providers. Public sector workers will have internet access at 1Mbps.
Later this year, the service will be extended to 20 rural areas around Norfolk.
The network is a Wi-Fi mesh - 200 devices, mostly attached to lampposts, which have two radios - one providing network access to laptops, PCs and smartphones in range, while the other communicates with other mesh devices.
The devices then find the nearest of "nine WiMAX-class" upload points which then go to a 40Mbps internet feed at County Hall. The network was designed and installed by Synetrix.
Telabria Networks provided both the mesh radios and the WiMAX boxes.®
Tips and corrections
Most read
---
---
---
Planning for Office 365 Gaps
Plan your risk management strategy - don't just hope your email and data is protected in the cloud.
NVMe and NVME over Fabrics - The Future of Primary Enterprise Storage
Learn why IDC recommends that organizations consider only vendors that offer both NVMe and SCSI-based enterprise storage platforms. Find out how to choose the platform that best meets your workload requirements.
Managing All Devices with Unified Endpoint Management (UEM)
The evolution of UEM and the most useful characteristics in a UEM product. Ideas on unifying endpoint management for all devices in their organizations.
NetOps meets DevOps: The state of Network Automation
opportunities where NetOps teams can learn from DevOps.
More from The Register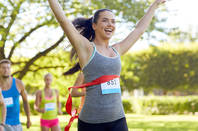 Mobile networks are killing Wi-Fi for speed around the world
And that means smartphones will need to get smarter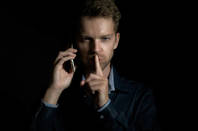 You can hear a PIN drop... All quiet on the mobile broadband speed front, says network watcher OpenSignal
UK operators this summer look much like they did last year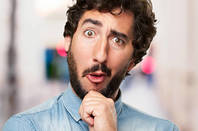 Ofcom asks networks, ISPs: Hey, wouldn't it be nice if you let customers know the best deal once their contract's up?
You know, they've paid for the phone a few times over now...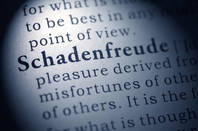 Schadenfreude for UK mobile networks over the tumult at Carphone
Analysis That's what you get for selling unlocked phones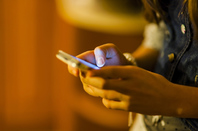 Brit mobile phone users want the Moon on a stick but then stay on same networks for aeons
How does that work?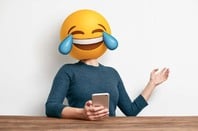 Brits whinging less? About ISPs, networks and TV? It's gotta be a glitch in the Matrix
Happy now? For realsies?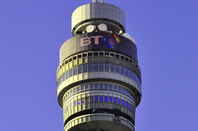 UK's BT: It's not unusual to pull Huawei from our core mobile networks
It came with the package when we swallowed EE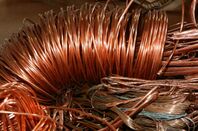 European fibre lobby calls for end to fake fibre broadband ads
If you think you have a full-fibre connection, you probably don't
Sponsored links
About us
More content
Situation Publishing
The Register - Independent news and views for the tech community. Part of Situation Publishing
Sign up to our Newsletters
Join our daily or weekly newsletters, subscribe to a specific section or set News alerts
Subscribe
Biting the hand that feeds IT © 1998–2019
Cookies
Privacy
Ts&Cs