Uh-oh .io: Question mark hands over trendy tech startup domains as UN condemns British empire hangover

If servers go down but no one hears them, did they really fail? Think about it over lunch

When two tribes go to war... Intel, AMD tease new chips at Computex: Your spin-free summary

DXC: We axed 10k staff, shut nine data centres, closed 4.6m sq ft of office space... and sales tumbled, funnily enough

Headsup for those managing Windows 10 boxen: Microsoft has tweaked patching rules

Microsoft? Oh it's just another partnership, insists GitHub CEO

GitLab looks for users to CI to eye: Come join us on the happy path

Programmers' Question Time: Tiptoe through the tuples

Millions of personal files exposed by insurance biz, serial web hacker strikes again, and more from infosec land

Maker of US border's license-plate scanning tech ransacked by hacker, blueprints and files dumped online

WikiLeaks boss Assange acted as a foreign spy, Uncle Sam exclaims in fresh rap sheet

Why telcos 'handed over' people's GPS coords to a bounty hunter: He just had to ask nicely

GitHub slurps open-source bug zapping automator Dependabot, chucks cash at devs

Serverless Computing London: Agenda on its way, blind birds heading off

All aboard the Windows Server container train as Google punts out Rapid Release GKE channel

Come join the Mirantis Kubernetes party, just be sure to BYOD – the D being distro, not drinks

Murdoch-backed adtech startup Unlockd ditches Google lawsuit: That'll be £200k, ta very much

Gee, SEC, how did that get out?! 'Leaked' Tesla email claims big boost in Model 3 production

While big orange spectre haunts certain Chinese firms, fiscal '19 treated Lenovo rather well

Kelway founder slurps Brit public sector supplier SBL, financials undisclosed

It's all in the RISC: Arm legs it to Computex with a head full of Cortex-A77 CPU, Mali-G77 GPUs

That magical super material Apple hopes will hit backspace on its keyboard woes? Nylon

Activist shareholders to target Zuck with giant angry emoji inflatable at Facebook AGM

HP: Based on our Intel, don't hold your breath waiting for Chipzilla's CPU shortage to end

Third time's a charm? SpaceX hopes to launch 60 Starlink broadband sats into orbit tonight

NASA boffins may just carve your name on a chip and send it to Mars if you ask nicely

Tim Peake's Soyuz lands in London after jaunt around the UK

UK Space Agency cracks open its wallet, fishes out a paltry £2m for Brit plans to return to orbit

HP's delayed Reverb: Jesus-headset dribbles out of the echo chamber and into the channel

Uber JUMPs at chance to dump load of electric bikes across Islington

AI can now animate the Mona Lisa's face or any other portrait you give it. We're not sure we're happy with this reality

We listened to more than 3 hours of US Congress testimony on facial recognition so you didn't have to go through it

Let's make laptops from radium. How's that for planned obsolescence?

This is a sett-up! Mum catches badger feasting on contents of freezer

Honey, hive had it with this drone: Couple lived for years with thousands of bees in bedroom wall

Long-distance dildo devotee deploys ding-dong over data deceit
Data Centre
Networks
Norwich turns on UK's largest Wi-Fi network
Wi-Fi for all: Back of the net!
By
John Oates
2 Aug 2006 at 11:41
SHARE ▼
The people of Norwich should be enjoying the pleasures of free Wi-Fi today thanks to a project backed by Norfolk County Council and the East of England Development Agency.
The £1.1m project covers 30 square kilometres - most of Norwich city centre, outlying business parks, the hospital, and the University of East Anglia.
The network provides free access to public sector workers and the general public. But access is limited to 256Kbps so the network won't compete with commercial providers. Public sector workers will have internet access at 1Mbps.
Later this year, the service will be extended to 20 rural areas around Norfolk.
The network is a Wi-Fi mesh - 200 devices, mostly attached to lampposts, which have two radios - one providing network access to laptops, PCs and smartphones in range, while the other communicates with other mesh devices.
The devices then find the nearest of "nine WiMAX-class" upload points which then go to a 40Mbps internet feed at County Hall. The network was designed and installed by Synetrix.
Telabria Networks provided both the mesh radios and the WiMAX boxes.®
Tips and corrections
Most read
---
---
---
Multi-Factor Authentication Evaluation Guide
This evaluation guide will help you understand the key factors you need to consider when investing in MFA.
Storage Designs for Big Data and Real-Time Analytics
Infrastructure designs for big data and real time analytics.
Getting Your House in Order
1E have sponsored a large research project to determine whether the situation has improved since devastating cyber attacks swept through the world.
Extending On-Premises Network-Attached Storage to Google Cloud Storage with Komprise
This article shows how to use Cloud Storage and Komprise to archive and replicate data to the Google Cloud without disrupting users and applications.
More from The Register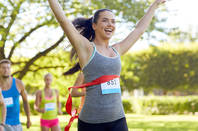 Mobile networks are killing Wi-Fi for speed around the world
And that means smartphones will need to get smarter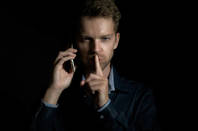 You can hear a PIN drop... All quiet on the mobile broadband speed front, says network watcher OpenSignal
UK operators this summer look much like they did last year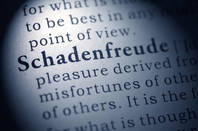 Schadenfreude for UK mobile networks over the tumult at Carphone
Analysis That's what you get for selling unlocked phones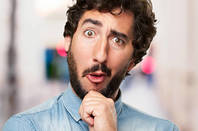 Ofcom asks networks, ISPs: Hey, wouldn't it be nice if you let customers know the best deal once their contract's up?
You know, they've paid for the phone a few times over now...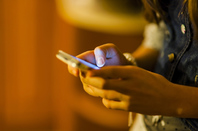 Brit mobile phone users want the Moon on a stick but then stay on same networks for aeons
How does that work?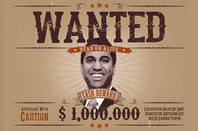 US lawmakers furious (again) as mobile networks caught (again) selling your emergency location data to bounty hunters (again)
Analysis Privacy advocates stunned that explicit rules ignored, blame head of FCC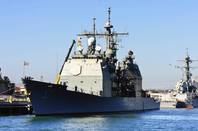 What's the frequency, KeNNeth? Neural nets trained to tune in on radar signals to boost future mobe broadband
It's time we rise up against these AI overlords and overthrow their useful technologies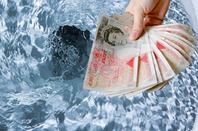 C'mon, UK networks! Poor sods have 'paid' for their contract phones a few times over... Tell 'em about good deals
You have a year – Ofcom
Sponsored links
About us
More content
Situation Publishing
The Register - Independent news and views for the tech community. Part of Situation Publishing
Sign up to our Newsletters
Join our daily or weekly newsletters, subscribe to a specific section or set News alerts
Subscribe
Biting the hand that feeds IT © 1998–2019
Cookies
Privacy
Ts&Cs