TheJakartaPost
Please Update your browser
Your browser is out of date, and may not be compatible with our website. A list of the most popular web browsers can be found below.
Just click on the icons to get to the download page.


PREMIUM SUBSCRIPTION
LOGIN/REGISTER

LOGIN/REGISTER
PREMIUM SUBSCRIPTION
Urban Chat: The misses and missuses of the world
Lynda Ibrahim

The Jakarta Post
Jakarta   /   Fri, September 13, 2013   /  12:21 pm
share this article
I was out of the country last weekend so I missed the opening gala of the annual Miss World pageant in Bali. But, just like most Indonesians, I hardly missed the controversies.

Long before Miss World contestants finished packing for Indonesia, religious hard-liners had started protesting. Known for swinging batons while running amok, they basically would look and sound just like regular thugs once you stripped off those religious symbols they cheaply used.

Never known for supporting equality for women and minorities, the hard-liners waged their street rallies to defend women'€™s modesty from being paraded under the spotlight.

Criticism '€" sans violent threats '€" also came from women'€™s rights activists. Long advocating gender equality, the activists are concerned that not only are pageant contestants judged more by their beauty than their brain, but that the standards of beauty are based on heterosexual male preferences.

Basically, both parties condemn the Miss World pageant as a glorified meat market, the fact that Miss World committee toned down the bikini contest into swimwear covered in Balinese sarong notwithstanding.

The same argument was supposedly the same reason why Indonesia was absent from any international beauty pageants before 1998. Rumor had it that first lady of the New Order, the late Tien Soeharto, vehemently opposed Indonesian ladies sashaying in swimwear for the world to see.

Hence for years, Putri Indonesia, whose committee is affiliated with the Miss Universe organization, attended the pageants merely to observe.

That all changed in the Reform era. Not only have Indonesian women competed in various international pageants, Artika Sari Devi actually made it to the top five the year she competed for Miss Universe, albeit in a poorly-designed evening gown, and in 2008 Putri Raemawasti became the first Indonesian to don a two-piece swimsuit in the same pageant.

Historically, beauty pageants have come quite a long way. The UK-based Miss World is the longest running international pageant compared to the other Big Four'€"the US-based Miss Universe
and Miss International, and the UN Environment Program affiliated Miss Earth.

With the exception of Miss Earth, which was created in 2001, the others date to the 1950s or 1960s, when women'€™s roles were starkly different than today.

To their credit, the pageants have evolved somewhat. The final questions have started to address social issues, while contestants have come with various college degrees and more skill sets, no longer duly citing '€œworld peace'€ as a life goal. But yes, the contestants would still sashay down in evening gowns and swimsuits, even during the environmentally focused Miss Earth pageant.

So, will beauty pageants foster the notion that women will forever be judged entirely by their physique?

I think as long as women still have bodily curves and soft facial features, that admittedly are more eye-pleasing than men'€™s rigid posture, both men and women will always pay attention to a woman'€™s physical attributes.

Will these pageants foster a certain type of beauty standard? Interestingly, if there'€™s a standard favored it'€™s not the blue-eyed blondes: Brazil and Venezuela are the only countries to have won every or most of the big four pageants, with Asian and African contestants starting to receive more nods.

The difference from yesteryear is that now we know better. Worldwide, we fiercely, and often legally, support women in fields that have absolutely nothing to do with their appearance.

Julia Gillard became Australia'€™s prime minister in June 2007, thus marking the rise of women to lead nations on every continent, excepting Antarctica. Meanwhile, 68-year-old Harvard-trained economist Ellen John Sirleaf became the president-elect of Liberia.

The fact that Sirleaf is a grandmother while Gillard is a childless atheist didn'€™t seem to matter to
their constituents.

In Indonesia, we elected Megawati Sukarnoputri, however imperfect and impetuous she turned out to be, as president.

Beyond politics, women around the world have broken the glass ceiling in various fields, including military, sports and organized religion '€" long heralded as the domain of men. Women are evidently far from pushing the last frontier, but I personally feel that I now have robustly diversified women role models to offer to my nieces and future daughters beyond all the beauty pageant girls out there.

If anything, increasingly maturing child beauty pageants is what I'€™m more worried about, with 3 to 9 year olds in tiaras, fishnet stockings and padded mini-bras. Those tykes have no business being prodded and paraded like miniature adults- as if that is the only ticket to become accomplished real adults.

In contrast to her peers, a well-respected feminist tweeted open support for contestants who she saw entering pageants under their own free will.

Rightfully, these women did. I clearly have neither scholarly feminist knowledge nor women'€™s rights advocacy experience, yet I wonder '€" if women shouldn'€™t be deemed rape-worthy based on their chosen wardrobe, should women be labeled lowly, dumb specimens for choosing to run in beauty pageants, much less by fellow women?

And that'€™s the question we misses and missuses of the world will still wrestle with long after this year'€™s Miss World closing gala is finally decided between Bogor and Bali, and after the newly-minted Miss World passes her crown to the next winner next year, possibly in a less controversy-ridden country.
You might also like :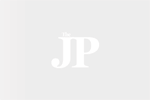 Metallica releases new 'Enter Night Pilsner' beer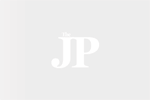 Having a sedentary lifestyle cancels out heart benefits of being a healthy weight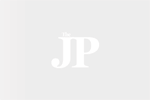 Total lunar eclipse on Jan 20-21 will be last until 2022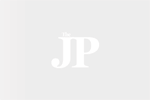 The Killers return with anti-Trump anthem and Spike Lee-directed clip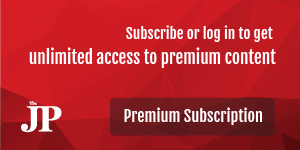 follow our Social media
the jakarta post
Our partners
© 2016 - 2019 PT. Niskala Media Tenggara