My Sports News Create your own sports news feed by selecting what interests you most Get Started No Thanks Choose 3 or more sports that you want to see
Soccer
Rugby
MMA
Gaelic Football
Hurling and Camogie
Fitness
Golf
Other Sports
the42 Quizzes
US Sports
Facing History Create my newsfeed This site uses cookies to improve your experience and to provide services and advertising. By continuing to browse, you agree to the use of cookies described in our Cookies Policy. You may change your settings at any time but this may impact on the functionality of the site. To learn more see our Cookies Policy. OK
Dublin: 6 °C

Monday 10 December, 2018
Advertisement
Trending:
RSS
Tags
See other tags
Tags
Connacht have handed new contracts to three of their best back rows
Eoin McKeon, Eoghan Masterson and George Naoupu have all signed new deals.
By Murray Kinsella Monday 26 Jan 2015, 3:26 PM Jan 26th 2015, 3:26 PM 5,489 Views
3 Comments
http://the42.ie/1903485
Share
Tweet26
Email1
CONNACHT HAVE ANNOUNCED contract extensions for back row trio Eoin McKeon, George Naoupu and Eoghan Masterson.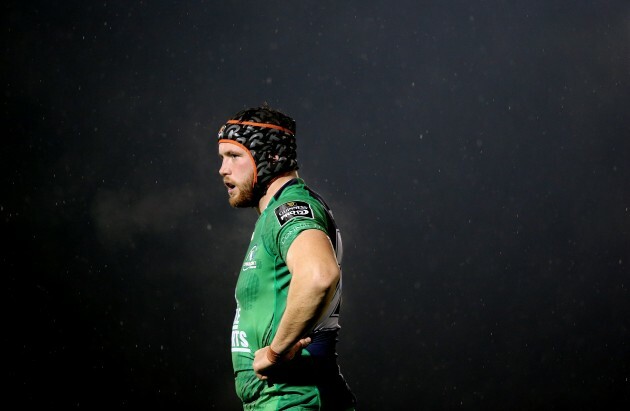 Eoin McKeon has signed on until the summer of 2017. Source: James Crombie/INPHO
McKeon and Masterson have signed new two-year deals to keep them in Galway until at least 2017, while Kiwi Naoupu has been tied down until the end of the 2015/16 season.
23-year-old McKeon came through Connacht's academy and has gone on to play for the province 62 times, including 13 starts in the current campaign. Last summer, the Galway native was part of the Emerging Ireland squad at the Tbilisi Cup.
Naoupu arrived at Connacht in 2009 from the Highlanders in his native New Zealand, spending one season in Ireland before a short-term stint with the Kobe Steelers in Japan.
The powerful back row returned to Connacht in 2011 and has won over the province's fans with his powerful ball carrying ever since. Naoupu has made 12 starts this season under Pat Lam.
Masterson's new contract means he moves from academy terms to senior professional status, and the 21-year-old is seen as a player of immense potential by Lam and his coaching team.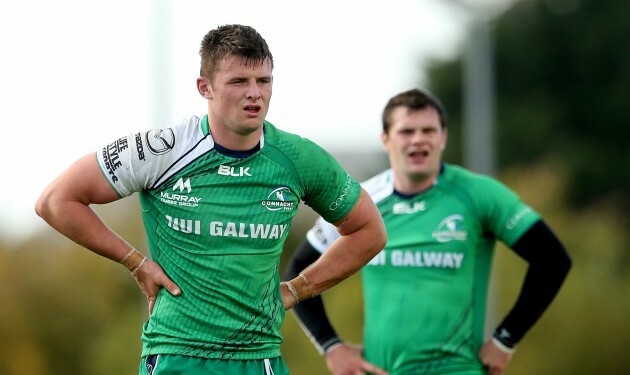 Masterson [left] is an impressive physical specimen. Source: James Crombie/INPHO
The Portlaoise man has played for both Ireland and Scotland at U20 level, and has already made six senior appearances for Connacht. Masterson has captained the province's Eagles team this season.
"We're delighted to have secured these three back rowers for the future," said head coach Pat Lam. "All three are quality number eights but have the versatility to play right across the back row, while George can also move up into the second row.
Both George and Eoin are key senior members of our squad and their involvement and contribution this season has highlighted that.
"I am very pleased to welcome young Eoghan Masterson into the full squad from our academy for next season. We have someone who is hard working, coachable and determined to succeed.
I am very confident his growth under Nigel [Carolan] and Jimmy [Duffy, both of the Connacht academy] will continue as he aims to learn from both George and Eoin and ultimately push and challenge them going forward.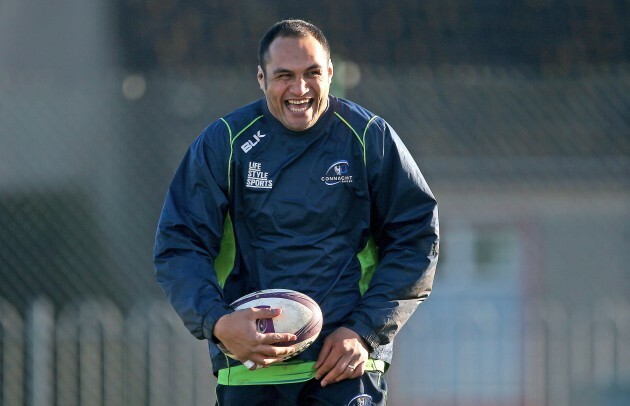 Naoupu will be pleased with his new contract. Source: James Crombie/INPHO
"When he had to step up for us last year, he showed that he was well capable of a challenge and the entire squad and management were impressed with his maturity and ambition. He is a very exciting prospect and along with Eoin has the potential for higher honours."
About the author:
About the author Murray Kinsella
@Murray_Kinsella
[email protected]
See more articles by Murray Kinsella
Contribute to this story:
Leave a Comment
Send a Correction
Read next:
Embed this post
To embed this post, copy the code below on your site
COMMENTS (3)
This is YOUR comments community. Stay civil, stay constructive, stay on topic. Please familiarise yourself with our comments policy
here
before taking part.
write a comment
Leave a commentcancel
Read Next:
Download our app


Most Popular Today

1
Gardaí close section of Dublin quays after man stabbed
71,802  44 2
How I Spend My Money: An engineer in Kildare on €70,000 who is thinking about leaving the country
63,710  80 3
Gardaí appeal for information over man last seen leaving Kildare hotel
62,632  17

1
How to avoid HR landmines during the Christmas celebrations
385  0 2
Dublin has been named one of the top cities in the world for foreign investment
139  0

1
As it happened: Munster v Castres Olympique, Heineken Champions Cup
68,704  16 2
Mullinalaghta pull off seismic shock and stun Kilmacud in Leinster football final
42,109  55 3
Influential Murray ensures Munster adapt to beat destructive Castres
39,738  54

1
If you're as lazy as me, this €2.50 Penneys brush cleanser will change your life
16,700  1 2
Julia Roberts is still asked about that 'armpit moment', so where do you stand on the issue?
5,992  0 3
From Paris to Dublin: How one romantic gesture turned into a business opportunity
4,337  0
Trending Tags
GAA
The Big Fat Christmas Chocolate Quiz
5 things you didn't know about Kim Jong Il
The Sunday Papers: the best of the week's sportswriting
CHAMPIONS LEAGUE
Ferdinand: Man United's 2008 Champions League winners better than this Man City team
VAR to be introduced in Champions League from February
Liverpool made to look 'like butchers' by PSG, says Klopp
FOOTBALL
Liverpool tie down key defender as Joe Gomez signs new long-term deal
Ronaldo wants Messi to 'accept the challenge' by joining him in Serie A
Klopp calls for electric Anfield atmosphere against Napoli
LEINSTER
Leinster find a way as Bath promise to go 'full metal jacket' for return leg
James Ryan man of the match again as Leinster battle to satisfying win
Academy prop Eric O'Sullivan shining with opportunity in Ulster
PREMIER LEAGUE
'We need VAR right now': Benitez fumes over Mike Dean's decisions
Matt Doherty scores dramatic late winner to snatch victory for Wolves at Newcastle
Mourinho: 19-year-old Dalot can be the new Gary Neville
ULSTER
'You feel a bit guilty stealing man-of-the-match from someone like that'
'Big players stood up, that's the bottom line... We came with an edge'
'The world's his oyster, he can go wherever he wants' - Addison shines for Ulster
∞
About Us
Follow Us
Corrections
Policies
Content copyright © Journal Media Ltd. 2018
Registered in Dublin, registration number: 483623. Registered office: 3rd floor, Latin Hall, Golden Lane, Dublin 8.
TheJournal.ie is a full participating member of the Press Council of Ireland and supports the Office of the Press Ombudsman. This scheme in addition to defending the freedom of the press, offers readers a quick, fair and free method of dealing with complaints that they may have in relation to articles that appear on our pages. To contact the Office of the Press Ombudsman Lo-Call 1890 208 080 or go to www.pressombudsman.ie or www.presscouncil.ie
Please note that TheJournal.ie uses cookies to improve your experience and to provide services and advertising. For more information on cookies please refer to our cookies policy.
News images provided by Press Association and Photocall Ireland unless otherwise stated. Irish sport images provided by Inpho Photography unless otherwise stated. Wire service provided by Associated Press.
Journal Media does not control and is not responsible for user created content, posts, comments, submissions or preferences. Users are reminded that they are fully responsible for their own created content and their own posts, comments and submissions and fully and effectively warrant and indemnify Journal Media in relation to such content and their ability to make such content, posts, comments and submissions available. Journal Media does not control and is not responsible for the content of external websites.
Switch to Mobile Site | Night mode
Sites: TheJournal.ie | The42.ie | DailyEdge.ie | Fora.ie | Boards.ie | Adverts.ie | Daft.ie
Please log in to comment

Please log in with facebook to become a fan

RSS feeds available here:
Connacht have handed new contracts to three of their best back rows Comments