Year in Review
Health & Medicine
Worries grow that climate change will quietly steal nutrients from major food crops
Increasing carbon dioxide tinkers with plant chemistry in ways not well understood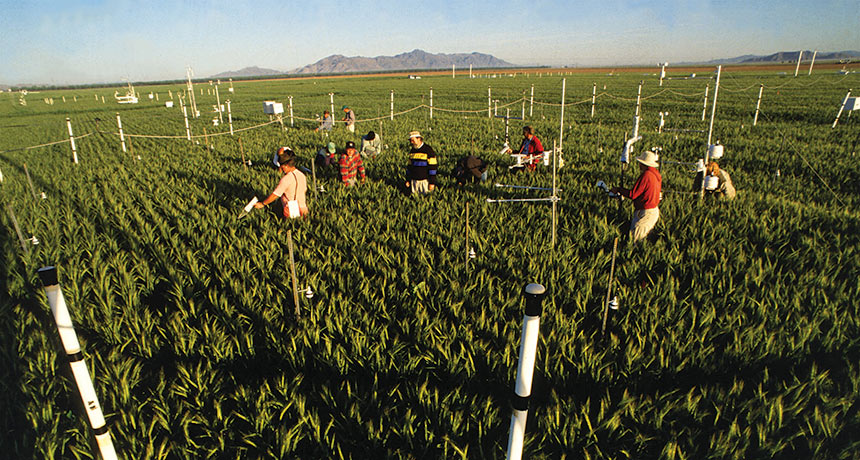 CROP FUTURES  Experiments using circles of white pipes blowing extra carbon dioxide over crops suggest that certain nutrients may dwindle in crops grown in a carbon-enhanced future atmosphere. Here, researchers in Arizona measure the growth of wheat.
Jack Dykinga/USDA, Flickr (CC BY 2.0)
Share this:
By Susan Milius
December 13, 2017 at 9:27 am
This article is only available to Science News subscribers.
Subscribers, enter your e-mail address to access our archives.
Not a subscriber?
Science News is a nonprofit.
Support us by subscribing now.
Subscribe