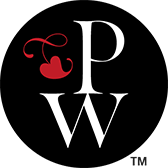 New York Rights Fair Self-Publishing

Jobzone | Login | Subscribe: Login Logout





ADVERTISEMENT Home > News > Publisher News
S&S to Acquire Adams Media
By John Maher | Nov 15, 2016
Simon & Schuster will acquire Adams Media, a nonfiction-focused publisher based in Avon, Mass., from F+W Media, according to a letter sent by S&S president and CEO Carolyn Reidy to staff on November 14.
Adams Media's current v-p of books and content, Karen Cooper, will lead the Adams Media imprint at S&S as v-p and publisher, reporting to Reidy. The imprint will remain based in Avon, Mass. The purchase includes Adams' fiction imprints Merit Press, Crimson Romance, and Tyrus Books.
Adams Media publishes approximately 200 frontlist titles per year, and has a backlist of more than 1,200 titles including The Everything Kids' Science Experiments Book, Bushcraft 101, Life Hacks and Dude, You're Gonna Be a Dad! Major publishing categories include self-help, wellness, business, personal finance, parenting, and cooking.
S&S expects to complete the deal before Thanksgiving, according to Reidy's letter.
ADVERTISEMENT More from pw
10 Big Fall Fiction Debuts
10 Famous Authors and Their Cats
PW Picks: Books of the Week
The 10 Best Haruki Murakami Books




About Us
|
Contact Us
|
Submission Guidelines
|
Subscriber Services
|
Advertising Info
|
Terms of Use
|
Privacy Policy
|
Calls for Info
|
Editorial Calendar
|
Archives
|
Press
|
FAQ
© PWxyz, LLC. All rights reserved.
News
Obituaries
Book Deals
Financial Reporting
Page to Screen
Bookselling
Awards & Prizes
Publisher News
Comics
Business Deals
Shows & Events
Cooking
People
Religion
Audio Books
Manufacturing
Marketing
PW Tip Sheet
Licensing
Book It
BookExpo
Reviews
Fiction
Nonfiction
Children's
Religion
Comics
Web Exclusive
BookLife
Bestsellers
Audiobooks
Australia Overall
Bio & Autobio
Children's Frontlist Fiction
Children's Picture Books
Comics
Fantasy
Food & Drink
Hardcover Frontlist Fiction
Hardcover Frontlist Nonfiction
History & Poli-Sci
Mass Market Frontlist
Mystery
New Zealand Overall
Religion Fiction
Religion Nonfiction
Romance
Science Fiction
Top 10 Overall
Trade Paper Frontlist
UK Overall
Children's
Authors
Book News
Industry News
Authors
Profiles
Interviews
Why I Write
BookLife
MFA
Announcements
Adult Announcements
Children's Announcements
Religion Listings
On-Sale Calendar
Galley Talk
Digital
Devices
Copyright
Retailing
Conferences
Content / e-books
Apps
Digital Marketplace
The Roundup
International
Deals
News
Trade Shows
Frankfurt Book Fair
London Book Fair
New York Rights Fair
Translation Database
Job Zone
Job Moves
Opinion
ShelfTalker
Soapbox
Editorials
Common Core
Open Book

X Stay ahead with Tip Sheet!
Free newsletter:
the hottest new books, features and more X X

Loading...
Parts of this site are only available to paying PW subscribers. Subscribers: to set up your digital access click here.
To subscribe, click here.
PW "All Access" site license members have access to PW's subscriber-only website content. Simply close and relaunch your preferred browser to log-in. To find out more about PW's site license subscription options please email: [email protected].
If you have questions or need assistance setting up your account please email [email protected] or call 1-800-278-2991 (U.S.) or 1-818-487-2069 (all other countries), Monday-Friday between 5am and 5pm Pacific time for assistance.
Thank you for visiting Publishers Weekly. There are 3 possible reasons you were unable to login and get access our premium online pages.
You are NOT a current subscriber to Publishers Weekly magazine. To get immediate access to all of our Premium Digital Content try a monthly subscription for as little as $18.95 per month. You may cancel at any time with no questions asked. Click here for details about Publishers Weekly's monthly subscription plans.
You are a subscriber but you have not yet set up your account for premium online access.
Add your preferred email address and password to your account.
You forgot your password and you need to retrieve it. Click here to access the password we have on file for you.
Customer Service
If you have questions:
Email: [email protected]
Call: 1-800-278-2991 (US) or 1-818-487-2069 (Outside US/Canada) 5 a.m. - 5 p.m. Mon-Fri (Pacific)
Not Registered?
Click here
.