J.K. Rowling Releases History of Magic in North America
J.K. Rowling Just Gave Us Everything to Know Before Fantastic Beasts
October 6, 2016 by Brinton Parker First Published: March 7, 2016 1.9K Shares Chat with us on Facebook Messenger. Learn what's trending across POPSUGAR.

View On One Page Photo 0 of 6 ADVERTISEMENT () Start Slideshow
Share This Link Copy ← Use Arrows Keys → 0 J.K. Rowling Just Gave Us Everything to Know Before Fantastic Beasts

J.K. Rowling has revealed quite a lot about the broad spectrum of the wizarding world so far this year, and she's showing no signs of slowing down. With the movie adaptation of Fantastic Beasts and Where to Find Them set to hit theaters in November, the author announced a new series of writings, titled "Magic in North America." The first four installments of the series launched on Pottermore in March, with a fifth appearing closer to the premiere in October.

Rowling's new writings are themed around the American wizarding world, touching on exciting topics like the Salem Witch Trials and a Native American legend about people called Skinwalkers. If you're just as pumped as we are to explore a richer, more complex wizarding world than ever before, then topics like Ilvermorny (the wizarding school in the United States) and the Magical Congress of the United States are sure to grab your attention!

Watch the preview for the new series below, then read on for all of Rowling's revelations so far. (In her usual style, the author has absolutely blown us away!)

0 previous images ?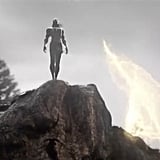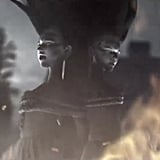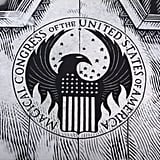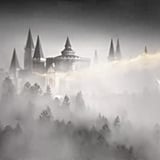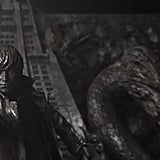 -25 more images Previous Next Start Slideshow