Site Menu
 COVID-19 is an emerging, rapidly evolving situation.
You are here
Home
»
About NIH
»
What We Do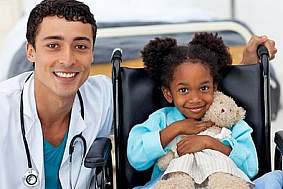 Helping people live longer, healthier lives
Making diseases less deadly
Developing effective interventions to prevent and treat illness and disability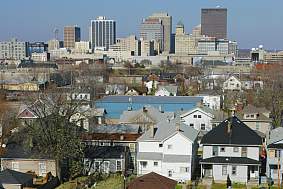 Supporting jobs in science and spurring economic growth
Enabling a more productive economy
Helping the U.S. compete and contribute internationally
Driving the discovery and translation of innovative ideas
Building the knowledge base to combat major health challenges
Cultivating world-class scientists who create new knowledge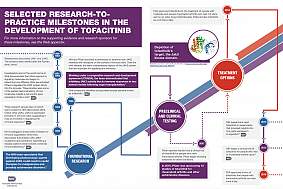 Discovering a new class of rare diseases and showing that existing drugs can help patients
Guiding the development of technologies that restore lost neurological function
Helping to end the leading cause of childhood bacterial meningitis
NIH is the largest public funder of biomedical research in the world, investing more than $30 billion in taxpayer dollars to achieve its mission to enhance health, lengthen life, and reduce illness and disability. In pursuing this mission, NIH improves health by promoting treatment and prevention, contributes to society by driving economic growth and productivity, and expands the biomedical knowledge base by funding cutting-edge research and cultivating the biomedical workforce of today and tomorrow.
Evidence of the varied, long-term impacts of NIH activities comes from a variety of sources, ranging from studies of individual diseases, to broader analyses of NIH as a whole. Explore the sections above to discover more about how NIH provides value for the public's investment.
Learn More About NIH
NIH Research News
June 30, 2020 — Older adults with less wealth had sharper declines in many measures of physical and mental health than those with more wealth.

June 30, 2020 — Although most people who recovered from COVID-19 had low levels of antibodies to SARS-CoV-2 in their blood, researchers identified potent infection-blocking antibodies.

June 30, 2020 — Specific gut bacteria influenced eating decisions in worms by affecting their response to odors. The findings give insight into one way gut microbes may affect behavior.
Connect with Us
Back to Top