We use cookies to improve our service for you. You can find more information in our data protection declaration.
More info
OK
Wrong language? Change it here
DW.COM has chosen English as your language setting.
DW AKADEMIE
ABOUT DW
DW.COM
Deutsche Welle
TOP STORIES
/
World
/
Asia
Asia
Rights groups demand disbanding of RAB
The government of Bangladesh is facing pressure from home and abroad to disband the controversial special police unit which goes by the name of RAB, or Rapid Action Battalion.
Both Human Rights Watch (HRW) and the Asian Human Rights Commission (AHRC) have demanded that Bangladesh's elite security force, RAB, created just ten years ago to counter growing Islamist terrorism in Bangladesh, should be disbanded without delay.
Following the abduction and apparent contract killings of seven people by members of the RAB in the Narayanganj district of central Bangladesh on May 2, 2014, HRW reiterated its longstanding call for the group to be disbanded.
Fighting Islamist terror
The Rapid Action Battalion was formed by the government of the then Prime Minister Begum Khaleda Zia in 2004 to battle increasing Islamist terrorism in Bangladesh. These Islamist groups reject secular government and seek instead to establish a religious state based on a strict interpretation of Islam.
The Government of Bangladesh has no plans to disband RAB
The elite force actually managed to arrest or kill a number of top terrorists in 2005 and 2006 and to seize their illegal weapons and equipment.
Extra judicial killings
But it did not take long for RAB's initially good reputation to be tarnished as the dark-clothed elite force slowly became a symbol of fear in the eyes of the Bangladeshi population. They are now seen as an all-powerful unit that acts on the fringes of the law and imposes its own brand of justice on suspected criminals. During so-called "crossfire" incidents involving possible suspects, people wanted by the police who should be brought before a court of law are often killed under unexplained circumstances.
Amnesty International claimed in a report published in August, 2011, that RAB has been implicated in the killing of at least 700 people since its inception in 2004.
Bangladeshi human rights organization ASK's recent report alleges that 24 people were slain by RAB in "crossfire" incidents in 2013.
Most recently, Human Rights Watch documented the deaths of 11 opposition activists before, during, and after the national elections in Bangladesh, which took place on January 5, 2014. In six of the cases documented by HRW, the authorities admitted that security forces had initially detained the victims and that the victims had been shot dead while in custody.
DW recommends
'Free as a bird, without any fear'
Bangladeshi blogger Asif Mohiuddin talks to DW about his time spent in jail, the death penalty and his new life in Germany. (24.04.2014)
Assam attacks overshadow Indian election
Police in India's northeastern state of Assam have accused tribal separatists of killing 11 Muslim villagers in two nighttime attacks. Sectarian tensions have risen during India's five-week-long election. (02.05.2014)
Winners of #TheBobs14
The winners of The Bobs awards for the best in online activism use online media to inform people around the world on events from Egypt to Bangladesh and Ukraine to the Middle East. DW presents a summary of the winners. (07.05.2014)
"Extra judicial killings, secret killings, forced disappearances, taking bribes, being biased and submitting to political clout, all of it ultimately leading to political killings which make RAB the most controversial security force in Bangladesh," was the way investigative journalist and the Bobs-winning Blogger Abu Sufian summarized the situation for DW.
Founder demands abolition
Even the leader of the Bangladesh Nationalist Party (BNP) and former Prime Minister Begum Khaleda Zia, who founded RAB while in office, has now called for the force to be disbanded. "This force is working against the people and is not needed anymore," Zia said.
Khaleda Zia made this comment on May 13, 2014 after meeting with the families of the victims of the multiple murders in Narayanganj.
Brad Adams of HRW has a similar opinion in this regard. Adams said, "RAB should be disbanded and replaced with a fully civilian force that operates under the rule of law and has external oversight. Death squads have no place in a democracy."
Abu Sufian claims the people of Bangladesh are also in favor of disbanding the elite force:
"The Bangladeshi people have been demanding that the RAB be disbanded immediately for its utter failure in acting in accordance with the laws of the land."
A family member of a victim of an apparent contract killings in Narayangunj believed to have been carried out by RAB members breaks down after seeing the body of the dead relative
No plan to disband
But Hasanul Haq Inu, the Information Minister of Bangladesh, has dismissed any possibility of disbanding RAB. Inu said on May 14, that there was no question of disbanding the elite force as doing so at this moment would be tantamount to leaving the country in the hands of militants.
After criticism from so many quarters, police have now arrested three disgraced RAB officers for their alleged connection with the Narayanganj murders.
According to Inu, since its inception in 2004 close to 2,000 members of the Rapid Action Battalion have been punished on different charges, which shows that the group is "not above the law."
"The officers of the elite force will be brought to book for punishment if they commit crimes," the minister declared.
Related content
Bangladesh launches 'Philippine-style' war on drugs 21.05.2018
Security forces have killed at least 26 alleged dealers in the past few days. The anti-drug operations, which some experts say are similar to the raids in the Philippines, have been slammed by rights activists.
Declining terror attacks: Why Bangladesh can't afford to be complacent 09.07.2018
There hasn't been any major terrorist attack in Bangladesh for the past few months. The government wants to take the credit, but security experts warn it could be the lull before the storm. M Abul Kalam Azad reports.
Police raids kill eleven suspected Islamists in Bangladesh 08.10.2016
Bangladeshi police have killed eleven suspected militants in three separate raids in an ongoing crackdown on Islamists. The suspects were members of the banned group that Dhaka blamed for a deadly café attack in July.
News bulletin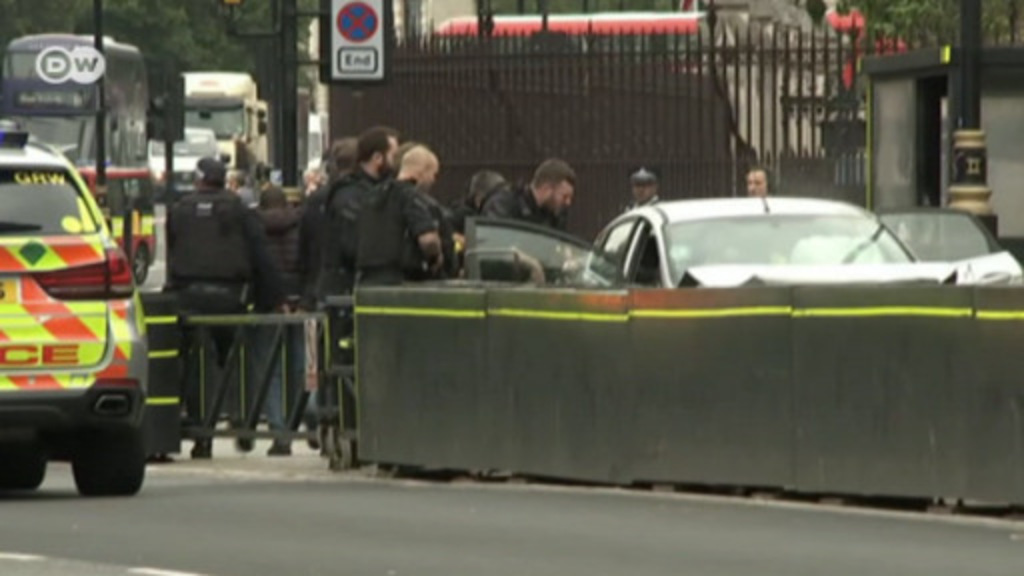 Top stories in 90 seconds
DW News presents the most important news — in brief, quickly and up-to-date.
DW News on Facebook 11.07.2017
Follow @dwnews on Twitter 11.07.2017
© 2018 Deutsche Welle | Privacy Policy | Legal notice | Contact | Mobile version