Dunners
NZ
Sports
Politics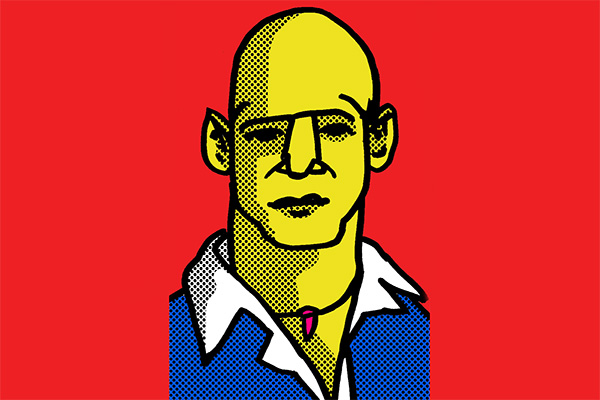 NZUSA in the Toilet
Hernandez Not Yet Ready to Flush
Student presidents around the country are calling for sweeping reforms to the New Zealand Union of Students' Associations (NZUSA), after the Waikato Students' Union (WSU) notified its withdrawal from the organisation.
In a press release circulated on 22 August, the Presidents of OUSA, VUWSA and AUSA, the three largest contributors of NZUSA funding, said they would propose a series of reforms at the NZUSA Congress, which will be held in early November. These reforms include a more inclusive governance structure, a renewed focus on core services, and "a credible role in organising relevant, national campaigns on issues that matter to students." The reforms are to be tabled immediately prior to the NZUSA presidential election.
WSU President Aaron Letcher announced last month that WSU would "temporarily withdraw" from NZUSA, withholding its remaining 2013 membership fee of $10,000. Letcher cited value for money as the primary reason for withdrawing. The move, which was made without consulting Waikato students, was criticised by VUWSA President Rory McCourt, OUSA President Francisco Hernandez, and AUSA President Daniel Haines as a "rash and hasty decision."
Hernandez told Critic that the moves to reform NZUSA had been "brewing for a long time," but had only crystallised into a clear plan of action after the WSU withdrawal. Hernandez said that OUSA, VUWSA and AUSA were "seizing control of the reform process" away from WSU.
He confirmed that Letcher wished to remove NZUSA Executive Director Alistair Shaw, and convert the full-time President position into two part-time co-President positions, to be filled by Hernandez and McCourt for the remainder of 2013. Hernandez is known to harbour ambitions for the role, but is currently preoccupied with his OUSA duties and Dunedin City Council bid.
Although NZUSA has hardly been a paragon of excellence in years past, the union has recently fallen on particularly hard times. After the introduction of Voluntary Student Membership (VSM) in 2012, NZUSA lost around $160,000 – just under a third of its total revenue – when its member associations found themselves unable to afford their previous levies.
Around this time, the union was also restructured. The two co-President positions were consolidated into a single position, and the Executive Director position created. The NZUSA Federal Executive, comprising every New Zealand student president, was also scrapped in favour of a nine-person board of directors.
The current President, Pete Hodkinson, was elected to the position at the end of 2011, after serving as President of Unitec in Auckland. He stood for re-election at the end of last year and, despite running unopposed, was only elected after a second round of voting was held.
Campaigns
NZUSA, and Hodkinson in particular, have come under increasing fire in recent weeks after McCourt went public with his frustrations over the union's lack of political activity. In an article published in Salient on 12 August, McCourt claimed that NZUSA was failing to balance the needs of its larger members with those of its smaller ones.
Smaller associations, such as those from polytechnics, require basic core support from NZUSA. Larger associations like OUSA, VUWSA and AUSA, which have the funds and organisational structure to provide core services, want NZUSA to provide a national voice and be a focal point for campaigns and lobbying. McCourt claimed that Hodkinson, who came to the role as a former polytechnic students' association president, had "struggled to straddle that divide," and did not share VUWSA's vision.
Speaking to Critic, Hodkinson said that he agreed "100 per cent" with the issues McCourt had raised, but blamed NZUSA's political inaction on a lack of funding and clear communication from its members. NZUSA's budget line for campaigns is a whopping $0.00, so the union must secure one-off funding from its members whenever it wants to run a campaign.
Hodkinson claimed that he had "put forward some proposals around campaigns over the last couple of years," but that these proposals had not "met with the degree of engagement that we'd need to back a full campaign." However, McCourt and Hernandez both deny that any serious campaign proposals had been put to them by NZUSA. "Like Otago, like Auckland, we're happy to put up dollars if [NZUSA] want to run a campaign," McCourt told Critic. "That hasn't happened."
Hodkinson admitted that while he has had little experience with running campaigns, the other association presidents were aware of this when they elected him. Without clear instructions or key performance indicators, Hodkinson said, "expecting fireworks of revolution out of me is not necessarily standing to reason.
"I think that would have been much easier to engage with if that had been brought forward in this kind of way – and maybe not quite in this heated, public, intense way, but a lot more directly, a lot earlier in the piece," Hodkinson continued. "If there was more communication going through to the board, more communication coming directly through to NZUSA around expectations, then that sort of thing is a lot easier for me to engage with. The fact that this has come up quite late has made that difficult, but not impossible."
Daniel Haines defended Hodkinson's record in this respect. "I think people need to play to their strengths, and he identified that [campaigns] wasn't one of his strengths," Haines told Critic. "And I don't think any of the members who have been criticising him have been helpful in directing him or supporting him in what they expect him to do."
McCourt, however, thinks otherwise. "I don't need to send Pete an email to remind him that he needs to meet with MPs and ministers, or to push our agenda in terms of the real impact that VSM is having here at Vic, or our concerns around loans and allowances," he said. "It's pretty basic stuff, and I don't think it really requires that much hands-on direction from students' associations."
The Board
"I think one of the biggest things that have come out of the last few weeks is a very clear need to look at how effectively the new board structure is catering to the needs of students' associations," Hodkinson said. "The communications gap has been significant."
Indeed, the board has appeared to act as somewhat of a roadblock. Instead of streamlining NZUSA's governance, it has acted as a buffer between Hodkinson and students' association presidents and allowed the former to blame his lack of campaigning on poor communication.
The board currently has five voting members: Hodkinson; Haines; Kent Lloyd, President of the Lincoln University Students' Association (LUSA, lol); Rafaela Bolanos, President of the Christchurch Polytechnic Students' Association (CPSA); and David Cuthbert, an independent board member. A sixth voting member, Tony Te Huia, President of Waiariki Institute of Technology Students' Association (WITSA), stepped down earlier this year and is yet to be replaced. The board meets around six times a year.
While Haines has found board meetings "really useful," he also sympathised with the concerns that non-board members had raised. "I think the members of OUSA and VUWSA are calling for reforms, and I think what they're feeling is that they're locked out of the governance of NZUSA," he said. "They don't sit on the board and while they're notified of decisions, they don't get to take an active part in making those decisions. ... They're feeling like they're not in control of NZUSA. That's certainly something that we should rectify."
The Troika
While Haines, Hernandez and McCourt are publicly saying slightly different things, the three ("you can call us the troika," Hernandez said. "The troika sounds Soviet") hinted at their disapproval of NZUSA's campaigns strategy when they formed their own campaigns subcommittee earlier this year.
While Haines claims that the subcommittee was not about circumventing the NZUSA board, and was set up to "add extra value" to the body, Hernandez confirms that the subcommittee arose out of dissatisfaction with NZUSA. Although carried out beneath the umbrella of NZUSA, the subcommittee was, to all intents and purposes, an entirely autonomous body that had no direct interaction with the board.
Both Haines and Hernandez admit that the subcommittee enjoyed "mixed success." "Individually as presidents, we were too busy to do much campaigning. So it became more like a way to share resources," Hernandez explained. When it was suggested that this sounded like little more than a Google drive, Hernandez clarified that "it's more than a Google drive. It's more like a chat room. … It's a social thing as well. We were going to go skiing, but it never really happened." Awww.
While the Labour-aligned troika (sounds Soviet) is understandably unwilling to portray it as such, the subcommittee provides a model for a breakaway or post-NZUSA organisation. Should NZUSA fall over, ad hoc groups could potentially spring up in its place.
Hernandez agrees that the subcommittee could provide the template for a new national organisation, but stressed that such a model was fragile and too dependent on the relationships between individual presidents.
Can NZUSA Be Salvaged?
Along with VUWSA, OUSA is the second-largest contributor of NZUSA funding behind AUSA, pitching in $45,000 annually. However, it currently receives very little value in exchange. Hodkinson has visited Dunedin three times this year, twice as part of his Treasury-funded "Big Questions tour," which has failed to achieve any meaningful engagement with students. Hernandez "can't remember" what Hodkinson was doing during his third visit. Hodkinson also sits on the Fun Party, the OUSA governance review panel, which is slowly petering out into oblivion.
Hernandez claimed that OUSA needs the solidarity that NZUSA provides, and that without a national body there would be little to stop the University from undermining and dismantling OUSA. When asked if $45,000 was a reasonable price to pay to stave off this vague and apocalyptic scenario, Hernandez pointed out that the figure represents less than two per cent of OUSA's total budget.
VUWSA will hold a referendum on its continued membership to NZUSA after a request from one of its members. Hernandez confirmed that OUSA will be following suit, and a referendum will be held alongside the OUSA elections from 30 September to 3 October. However, the wording of the referendum has yet to be worked out, and such a referendum would also seem somewhat pointless while reforms to NZUSA are still on the table.
The consensus is that NZUSA can only be saved if it regains a credible political role. "The irreplaceable thing about NZUSA is a national student voice," Haines told Critic. "NZUSA has fringe benefits, like photocopy deals and plans that can collectively save us money if we work together. But those fringe benefits shouldn't be prioritised over the fact that nationally, we should be doing campaigning stuff. Because if we're not doing [campaigns], then we're just like a service provider or providing cheap deals, and that's so far removed from why NZUSA exists that we should just let it fall over because it isn't providing what we want." This article first appeared in Issue 21, 2013.
Posted 3:48pm Sunday 1st September 2013 by Sam McChesney.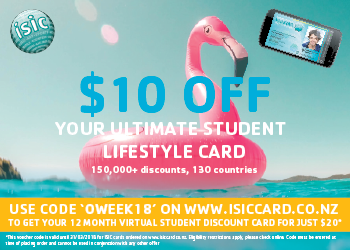 ABOUT THE AUTHOR
Editor 2013
MORE NEWS STORIES
For full archives click here ...
Founded in 1925, Critic is the student magazine of the Otago University Students' Association.
Critic is a member of the Aotearoa Student Press Association (ASPA). Disclaimer: the views presented within this publication do not necessarily represent the views of the Editor, Planet Media, or OUSA. Press Council: people with a complaint against a newspaper should first complain in writing to the Editor and then, if not satisfied with the response, complain to the Press Council. Complaints should be addressed to the Secretary, PO Box 10-879 The Terrace, Wellington.
Phone: (03) 479 5335. News Desk: (03) 479 5336. For all enquiries or to volunteer, email .
For advertising enquiries call (03) 479 5361 or visit www.planetmedia.co.nz
© 2018 Critic |
Website built by Core Development
|
Privacy Policy
|
Terms & Conditions