Data protection, backup and archiving

Download this free guide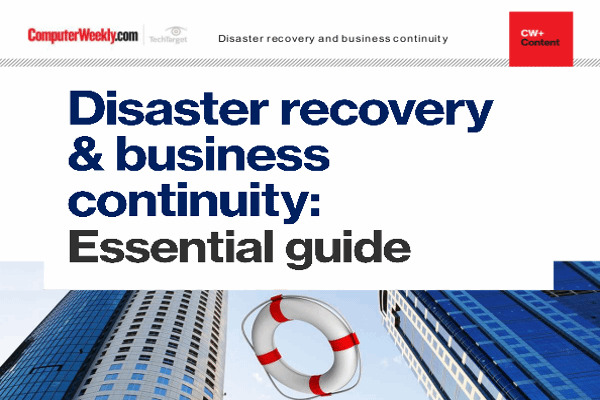 Disaster recovery: Hope for the best, plan for the worst
Disaster can strike at any time. Danger is around every corner. Accidents are waiting to happen. The only way to be prepared for catastrophe is to have an effective disaster recovery strategy in place. This is where our essential guide comes in.
In Depth : Data protection, backup and archiving
Containers such as those from Docker are agile, lightweight, and can be shortlived, but they and their data often needs to be protected. We look at the key options available Continue Reading

Remote device data poses challenges for the datacentre, but edge processing, analytics and the cloud can help businesses profit from the promise of the internet of things Continue Reading

Many leading appliance-based data backup systems include functions such as backup, archiving, disaster recovery and replication, and they can be used for test/development and analytics. Continue Reading
View All In Depth
Blog Posts : Data protection, backup and archiving
A decade ago storage journalists were quite keen on a new technology around at the time. That was MAID – Massive Array of Idle Disks – which were basically disk-based backup target devices with ... Continue Reading

When some employees at FCM Travel Solutions lost their laptops over the past year, they were able to get their data back within half an hour. "People were really happy with the kind of support they ... Continue Reading

There was a time not too long ago when backup software pretty much only handled one scenario, ie backing up physical servers. Then came virtualisation. And for quite some time the long-standing ... Continue Reading
View All Blog Posts
Opinion : Data protection, backup and archiving
The next backup hardware you purchase will likely come with integrated backup software. That changes the buying dynamic and complicates the decision-making process. Continue Reading

IT departments' moves away from specialised skills to generalist skillsets are fuelling the rise of easy-to-use hyper-converged infrastructure and all-flash storage systems Continue Reading

Research study looks at the challenge of building a storage infrastructure to meet the rapidly changing needs of business Continue Reading
View All Opinion
Videos : Data protection, backup and archiving
Midverk IT manager Jon Helgason speaks to Computer Weekly's Cliff Saran about recovering from a party that brought down the company's datacentre

Making sense of storage in a big data world

One of the dilemmas of the modern CIO is the ever-expanding need for data storage.
View All Videos