Datacentre systems management
Read about datacentre systems management, including configuration and change management, performance monitoring, capacity planning, ITIL and IT governance, and clustering for high availability (HA) and high-performance computing (HPC).

Download this free guide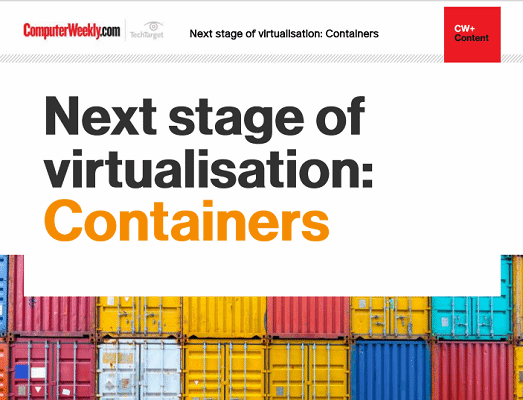 Next stage of virtualisation: Containers
Who doesn't love building blocks? Following the burst of cloud computing, containers are becoming a necessity for all organisational transformation and development. Follow us as we go through the technologies that complement and enhance their use, and outline a first-hand insight into the impact.
In Depth : Datacentre systems management
Robotic automation is changing the infrastructure management game, helping IT departments make fewer mistakes and boost their productivity Continue Reading

Rob Howe, director of IT at Guinness World Records, opens up about how cloud is supporting the organisation's ongoing push to diversify its business Continue Reading

Computer Weekly looks at how far the suppliers of systems management tools and associated products have progressed with automation Continue Reading
View All In Depth
Blog Posts : Datacentre systems management
Anglia Ruskin University invited Ahead in the Clouds along to their recent boot camp to lead a two-way discussion with its Datacentre Leadership and Management students about how to address the ... Continue Reading

Splice Machine is an open source RDBMS (relational database management system) powered by Hadoop and Spark. The firm's latest product updates paint something of an interesting picture in terms of ... Continue Reading

In this guest post, Frank Denneman, Chief Technologist at PernixData, advises operators to apply Rubik Cube-solving strategies to datacentre management problems. When attempting to solve a Rubik's ... Continue Reading
View All Blog Posts
Opinion : Datacentre systems management
The use of ODM datacentre hardware makes good economic sense for the hyperscale providers, but what about everyday enterprises? Continue Reading

The reality of cloud is failing to live up to the hype for some enterprises, but serverless computing could help firms attain the operational benefits they're looking for Continue Reading

The emergence of software-defined hardware has given rise to the phrase "infrastructure as code" to describe the way these environments are managed Continue Reading
View All Opinion
Videos : Datacentre systems management
Find out what DevOps initiatives IT decision makers are planning in 2017

Find out what DevOps initiatives IT decision makers are making in 2017

Find out what converged and hyper-converged initiatives IT decision makers are planning in 2017
View All Videos