Satoshi Kina - stock.adobe.com
Nats awards Updata network contract for air traffic services
Air traffic control organisation Nats is upgrading its network capabilities to enhance its performance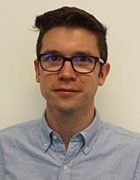 Alex Scroxton Networking Editor

National Air Traffic Services (Nats), the sole provider of UK air traffic control services, has awarded Capita's network services unit, Updata, a major contract to upgrade critical wide area networking (WAN) connectivity in support of a new IP-based voice service that will be delivered across UK airspace by 2020.

The £15m contract will play out over seven years, with an option to extend for three years, and forms an integral part of Nats' participation in the Single European Sky ATM Research (Sesar) Programme.

The programme is a European Union (EU) project that aims to use new technologies to enhance the management of European airspace by increasing capacity, improving safety, reducing delays and costs to airlines, and reducing the environmental impact of the aviation industry.

"Nats is undertaking a transformational business change, creating a single operational and technology platform, working with partners that can effectively support the business," said Nats supply chain director, Tim Bullock.

"We are a strong advocate of collaborative working and have selected Updata, who have demonstrated that they work with more focus on customers than traditional providers."

Nats oversees the UK's airspace from two main control centres at Swanwick in Hampshire and Prestwick in Ayrshire, as well as providing air traffic services at 14 UK airports, including Heathrow, Stansted, Manchester and Glasgow, and services to the Ministry of Defence (MoD) through Qinetiq. Collectively, the organisation handles 2.4 million flights and 250 million passengers every year.

"Connecting people and systems to help organisations transform how they work and drive efficiencies is at the heart of what we do. This new infrastructure is a step change in technology for national air traffic control services," said Beatrice Butsana-Sita, managing director of Capita Networking Solutions.

"We are delighted to sign this contract with Nats and deliver this service which will be key to the future success of managing air traffic control. We're looking forward to working with Nats to support them in improving the way Europe's airspace is managed."
Read more about IT in aviation
The European Aviation satellite has successfully completed in-orbit testing and will begin to service in-flight broadband customers later in 2017.
Following an emergency decision to move to Amazon Web Services, Iceland's Wow Air has wholeheartedly bought into the cloud.
Nats most recently hit the headlines after a number of major IT failures caused severe disruption to flights in and out of the UK.
In December 2014, a power failure at Swanwick caused delays at London's airports, almost a year to the day after the computer system controlling voice communications between British air traffic controllers and their European counterparts failed. This outage caused the cancellation of nearly 250 flights at Heathrow.
Read more on Voice networking and VoIP