News
BBC News Navigation
Sections
Entertainment & Arts
Entertainment & Arts
Black Sabbath bow out in Birmingham with final concert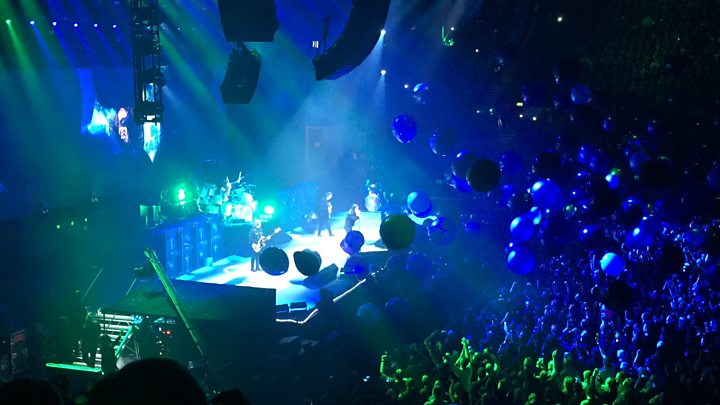 Media playback is unsupported on your device Media captionBlack Sabbath final gig: Osbourne 'a doddering god'
Black Sabbath, the band credited with inventing heavy metal music, have played their last concert.
The two-hour gig at the NEC Arena in their home city of Birmingham saw the rock veterans play 15 songs ending with their first hit, Paranoid.
Ticker tape and balloons fell as singer Ozzy Osbourne, 68, thanked fans for nearly five decades of support.
Sabbath's The End Tour began in the US in January last year and took in 81 dates across the world.
The tour schedule saw the band visit Australasia, Europe, North America and South America, finishing with two shows in Birmingham.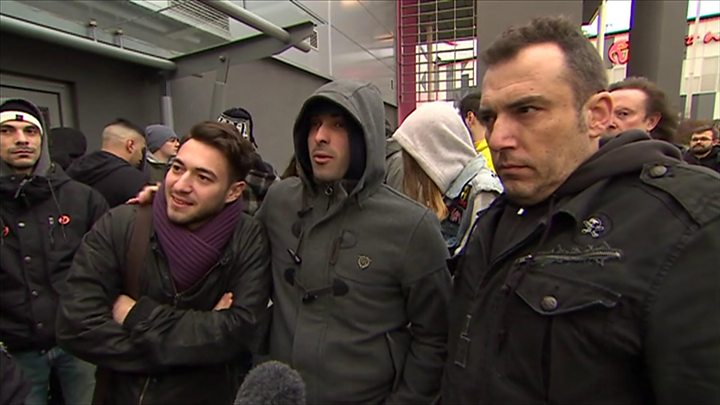 Media playback is unsupported on your device Media caption"We make history today": Fans on why they travelled from around the world to Birmingham
'We hated being a heavy metal band'
Black Sabbath were formed in 1968 by Osbourne, guitarist Tony Iommi, bassist Geezer Butler and drummer Bill Ward.
While Osbourne quit in 1977 to be replaced by Rainbow's Ronnie James Dio, the classic line-up made their way back in 1997.
Ward has not played with the band since 2012 and Osbourne, Iommi and Butler were joined on stage at the final shows by drummer Tommy Clufetos and keyboard player Adam Wakeman.
The final song was streamed live on Sabbath's Facebook page and fireworks went off as the band took their final bow, posing for a farewell photograph in front of the cheering crowd.
"Thank you, goodnight, thank you so much," Osbourne said as they left the stage. Iommi gave a thumbs-up as he waved goodbye.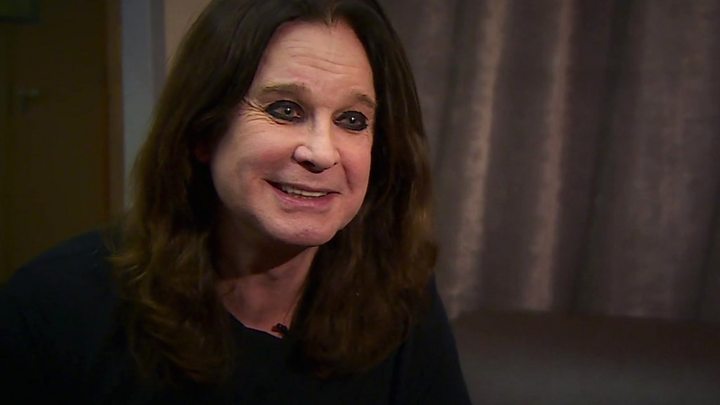 Media playback is unsupported on your device Media captionOzzy Osbourne recalls fans telling him how to look after his dogs
Speaking to the BBC before the final show, Osbourne said he was "a whirlwind of emotions".
"I remember playing the Crown pub in Birmingham and thinking, 'This'll be good for a couple of years - drink a few beers and have a jam'.
"But it was the beginning of the most incredible adventure you could think of. I've had the best life out of it."
Osborne said Black Sabbath's farewell tour was the end, vowing: "This is definitely it. It's run its course."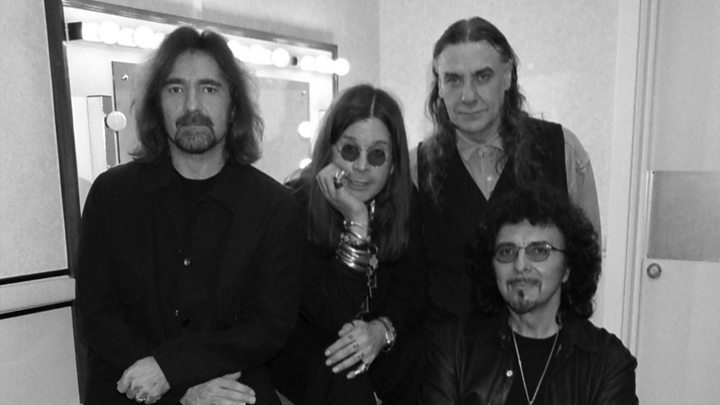 Media playback is unsupported on your device Media captionThe Birmingham street where Black Sabbath's sound began
BBC music reporter Colin Paterson said the final concert was heavy on nostalgia, with only one of the songs played having been released after 1972.
The audience had come as far away as Australia and Honduras and were emotional, with one telling the BBC: "People behind me were in floods of tears about it. They were absolutely devastated it was the last one."
Another said: "That's the 10th time I've seen them. It feels like I've broke up with a long term girlfriend."
The fans were also having their portraits taken and memories recorded, as part of the Home of Metal project.
They are being asked to contribute photos and memorabilia for an exhibition celebrating the legacy of Black Sabbath, which will tour internationally in 2018, followed by a summer season in Birmingham and the Black Country in 2019.
Follow us on Facebook, on Twitter @BBCNewsEnts, or on Instagram at bbcnewsents. If you have a story suggestion email [email protected].
Related Topics
More on this story
Around the BBC
Related Internet links
The BBC is not responsible for the content of external Internet sites
Top Stories
Fire in historic Dhaka district kills 78

The fire spread quickly in the tightly-packed, centuries-old area of the Bangladeshi capital.

21 February 2019
Actor arrested over false attack report 21 February 2019
Pope: Concrete action needed on abuse 21 February 2019
Features
Who will take on Trump in 2020?
Drag queen story hour in the US Bible Belt
'The hangman was too tired to hang me – three times'
Video
The curse of Agent Orange
Olives pitting US against EU in global trade fight
Video
Female pilot inspires musical set on 9/11
What is the legal status of IS bride Shamima Begum?
Cycling & suffering - a special relationship
BBC Future: Why do humans drink animal milk?
Elsewhere on the BBC
Football phrases
15 sayings from around the world
Full article Football phrases
Why you can trust BBC News
BBC News Navigation
BBC News Services