Schedule BBC Radio 3 Drama on 3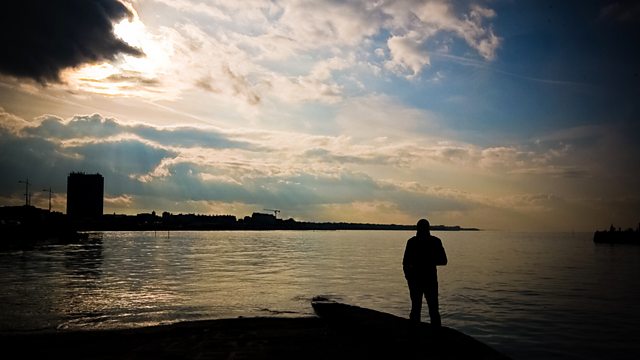 Sorry, this episode is not currently available
Embers
Drama on 3
An adaptation of Samuel Beckett's play, directed by Stephen Rea. A man sits on the strand haunted by the sound of the sea, conjuring up memories from his past.
In 1976 Stephen Rea worked with Samuel Beckett on a production of the play, Endgame. During rehearsals Beckett said, 'don't think about meaning think about rhythm' and he regularly emphasised the humour in his work. Stephen Rea has translated his experience of working with one of the great modern dramatists into a funny and moving new production of this wonderful radio play, Embers.
Henry (Michael Gambon) sits on the strand haunted by the sound of the sea. He conjures up voices, evocations, stories and sounds from his past as he tries to drown out the inescapable presence of the sea.
The cast includes: Michael Gambon, Sinead Cusack, Rupert Graves, Alvaro Lucchesi and Carly Baker.
The music is performed by Maebh Martin and arranged by Neil Martin
Directed by Stephen Rea
Produced by Stephen Wright.
1 hour
Last on

Sun 16 May 2010 20:30
BBC Radio 3
More episodes
Previous
Next
See all episodes from Drama on 3
Broadcast
Binaural sound: doing the best for Beckett
How immersive technology brings Beckett's radio plays to life.
Related Content
Similar programmes
By genre: