News
BBC News Navigation
Sections
Latin America & Caribbean
Latin America & Caribbean
Brazil's Amazon deforestation highest since 2008, space agency says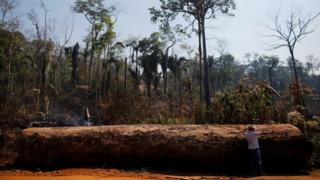 Image copyright Reuters Image caption Scientists say the Amazon has suffered losses at an accelerated rate since Mr Bolsonaro took office
Deforestation of Brazil's Amazon rainforest increased by 29.5% in 12 months, the highest rate since 2008, the country's space agency reports.
The rainforest lost 9,762 sq km (3,769 sq miles) of its vegetation between August 2018 and July 2019, Inpe says.
Far-right President Jair Bolsonaro has in the past questioned the accuracy of data provided by Inpe.
Scientists say the Amazon has suffered losses at an accelerated rate since Mr Bolsonaro took office in January.
They say the president favours development over conservation.
Mr Bolsonaro - who in July dismissed a similar Inpe report as flawed - has not commented on the latest data.
As the largest rainforest in the world, the Amazon is a vital carbon store that slows down the pace of global warming.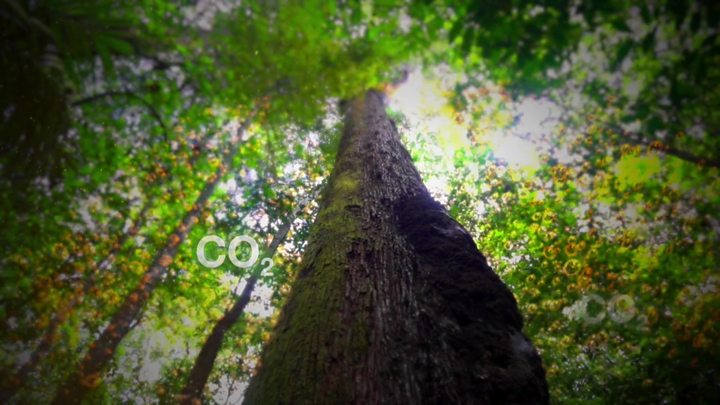 Media playback is unsupported on your device Media captionHow is the rainforest helping limit global warming?
Over the past decade, previous governments in Brazil had managed to reduce deforestation with concerted action by federal agencies and a system of fines.
But Mr Bolsonaro and his ministers have criticised the penalties and overseen a dramatic fall in confiscations of timber and convictions for environmental crimes.
Related Topics
More on this story
Top Stories
PM in intensive care as virus symptoms worsen

The PM has asked Foreign Secretary Dominic Raab to deputise "where necessary", No 10 says.

7 April 2020
Court quashes Cardinal Pell's abuse convictions 7 April 2020
Closing schools has 'marginal impact' on virus 7 April 2020
Features
Power is no protection from harm
What is an intensive care unit?
Doctor's diary: The oxygen supply problem
A visual guide to the world in lockdown
Video
Braving lockdown to get nappies to new mums
The Coronavirus Newscast: PM admitted to hospital
Offline sex workers forced to start again online
Video
The shop where you can still buy huge bags of pasta
Are social disorder fears behind US gun sales spike?
Elsewhere on the BBC
Race Across the World
Which pair will finish first?
Full article Race Across the World
Daily news briefing direct to your inbox
Sign up for our newsletter
Full article Daily news briefing direct to your inbox
Why you can trust BBC News
BBC News Navigation
BBC News Services