FREE Delivery on orders over $60
Sorry, no results were found for your search.
Looks like the search term you used doesn't exist! But don't worry, our search tips below can help!
Search Tips
Best results can be achieved using either the name of the author, eg. "matthew reilly", the title eg. "scarecrow", or a combination of these "matthew reilly scarecrow".
You may also limit your search further by selecting to search only for a specific format eg. books or eBooks.
Please avoid words such as "a", "and" "the" and punctuation as our search results exclude these. eg. when searching for "Scarecrow And The Army Of Thieves", the search will only use words "scarecrow" "army" "thieves".
Popular Links
[ 
Home
 ]  [ 
Books
 ]  [ 
eBooks
 ]  [ 
DVDs & Games
 ]  [ 
Music
 ]  [ 
Gift Guide
 ] Welcome to Angus & Robertson Bookworld - Proudly Australian since 1886. Angus & Robertson Bookworld is one of Australia's oldest and most iconic bookstores and since 1886 has been dedicated to delivering quality entertainment to the Australian public.
Our range includes millions of books, CDs, DVDs, audio books, gifts, stationery, games, eBooks and eReaders with fast delivery Australia wide and FREE standard delivery on orders $60 and over.
Thanks for supporting an Australian owned and operated business!
1800 732 701
9am - 5pm AEST, Mon - Fri
About Us
Follow Angus & Robertson Bookworld
Newsletter
---
Payment methods:
Proudly secured by: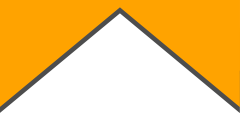 Copyright 2015. All rights reserved.
Privacy Policy
|
Terms & Conditions
|
Product Content Policy
Hold on while we process your request.
Please sign in to continue
Don't have an account?
Create an account
Have an account? 
Forgot your password?
Hold on while we process your request.