FREE Delivery on orders over $60
Sign Up To Newsletter
About Angus & Robertson Bookworld
Sign up to our newsletter for exclusive content!
The Angus & Robertson newsletter showcases what we're loving; with recommendations from the experts, and all the news on the latest releases, sales and competitions.

When you sign up to the newsletter, you can even choose the frequency of the newsletters and nominate whether you would like to receive all of them or just those for particular areas of interest.

To sign up, enter your email address in the box at the bottom of the page or go into your account and tick 'receive newsletter' in your account profile.

You can change your subscription settings and interests at any time by logging into your Angus & Robertson account.
Welcome to Angus & Robertson Bookworld - Proudly Australian since 1886. Angus & Robertson Bookworld is one of Australia's oldest and most iconic bookstores and since 1886 has been dedicated to delivering quality entertainment to the Australian public.
Our range includes millions of books, CDs, DVDs, audio books, gifts, stationery, games, eBooks and eReaders with fast delivery Australia wide and FREE standard delivery on orders $60 and over.
Thanks for supporting an Australian owned and operated business!
1800 732 701
9am - 5pm AEST, Mon - Fri
About Us
Follow Angus & Robertson Bookworld
Newsletter
---
Payment methods:
Proudly secured by: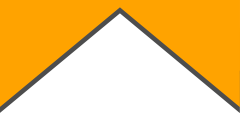 Copyright 2018. All rights reserved.
Privacy Policy
|
Terms & Conditions
|
Product Content Policy
Hold on while we process your request.
Please sign in to continue
Don't have an account?
Create an account
Have an account? 
Forgot your password?
Hold on while we process your request.