FREE Delivery on orders over $60
Browse Categories
We are now transferring you to our eBook partner Kobo
To provide you with the best possible eReading experience, Angus & Robertson Bookworld have partnered with Kobo Books.

eReading with Kobo is a more comfortable and convenient way to enjoy your favorite ebooks. Shop with ease, get rewards for every purchase and take the entire library with you everywhere you go.
Over 5 million titles available, from today's bestseller to yesterday's classics
Pick up reading with Kobo App for your smartphone or tablet, and never lose a spot
Customise the way you read with adjustable fonts and margins
Shopping on kobo.com
You'll be asked to sign in with your Angus & Robertson Bookworld credentials or create a free account to get started.
Easy Listening CDs
Displaying results 
1-0
of
0
Welcome to Angus & Robertson Bookworld - Proudly Australian since 1886. Angus & Robertson Bookworld is one of Australia's oldest and most iconic bookstores and since 1886 has been dedicated to delivering quality entertainment to the Australian public.
Our range includes millions of books, CDs, DVDs, audio books, gifts, stationery, games, eBooks and eReaders with fast delivery Australia wide and FREE standard delivery on orders $60 and over.
Thanks for supporting an Australian owned and operated business!
1800 732 701
9am - 5pm AEST, Mon - Fri
About Us
Follow Angus & Robertson Bookworld
Newsletter
---
Payment methods:
Proudly secured by: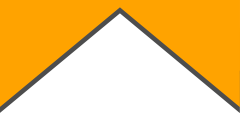 Copyright 2018. All rights reserved.
Privacy Policy
|
Terms & Conditions
|
Product Content Policy
Hold on while we process your request.
Please sign in to continue
Don't have an account?
Create an account
Have an account? 
Forgot your password?
Hold on while we process your request.