FREE Delivery on orders over $60
Buy eBooks Online At Angus & Robertson Bookworld
Today's Bestsellers
1 Fire and Fury Michael Wolff
---
2 The Barefoot Investor Scott Pape
---
3 The Subtle Art of Not Giving a F*ck Mark Manson
---
4 Good Night Stories for Rebel Girls Elena Cavilli & Francesca Cavallo
---
5 Force of Nature Jane Harper
---
6 Burke and Wills Peter FitzSimons
---
7 Origin Dan Brown
---
8 The Break Marian Keyes
---
9 Working Class Man Jimmy Barnes
---
10 A Column of Fire Ken Follett
---
See more bestsellers
Top Selling eBooks
Lincoln in the Bardo
by
George Saunders
Digital Delivery
9781408871768
This item is delivered digitally
Epub (Kobo), Epub (Adobe)  
$8.99
Force of Nature
by
Jane Harper
Digital Delivery
9781760554781
This item is delivered digitally
Epub (Kobo), Epub (Adobe)  
$14.99
The Dry
by
Jane Harper
Digital Delivery
9781743549995
This item is delivered digitally
Epub (Kobo), Epub (Adobe)  
$9.99
A Column of Fire
by
Ken Follett
Digital Delivery
9781760553531
This item is delivered digitally
Epub (Kobo), Epub (Adobe)  
$14.99
Sleeping Beauties
by
Stephen King
and others
Digital Delivery
9781473665217
This item is delivered digitally
Epub (Kobo), Epub (Adobe)  
$16.99
Origin
by
Transworld Digital
and others
Digital Delivery
9781473543348
This item is delivered digitally
Epub (Kobo), Epub (Adobe)  
$19.99
The Husband's Secret
by
Liane Moriarty
Digital Delivery
9781743287736
This item is delivered digitally
Epub (Kobo), Epub (Adobe)  
$9.99
The Girl Before
by
JP Delaney
Digital Delivery
9781786480279
This item is delivered digitally
Epub (Kobo), Epub (Adobe)  
$12.99
The Chocolate Tin
by
Fiona McIntosh
Digital Delivery
9781760141769
This item is delivered digitally
Epub (Kobo), Epub (Adobe)  
$4.99
Big Little Lies
by
Liane Moriarty
Digital Delivery
9781743530436
This item is delivered digitally
Epub (Kobo), Epub (Adobe)  
$9.99
Tower of Dawn
by
Sarah J. Maas
Digital Delivery
9781408887967
This item is delivered digitally
Epub (Kobo), Epub (Adobe)  
$9.01
The Secrets She Keeps
by
Michael Robotham
Digital Delivery
9780751562781
This item is delivered digitally
Epub (Kobo), Epub (Adobe)  
$16.99
The Break
by
Marian Keyes
Digital Delivery
9781405918770
This item is delivered digitally
Epub (Kobo), Epub (Adobe)  
$12.99
Into the Water
by
Transworld Digital
and others
Digital Delivery
9781473542211
This item is delivered digitally
Epub (Kobo), Epub (Adobe)  
$17.99
The Good Daughter
by
Karin Slaughter
Digital Delivery
9781460706633
This item is delivered digitally
Epub (Kobo), Epub (Adobe)  
$14.99
The Handmaid's Tale
by
Margaret Atwood
Digital Delivery
9781446485477
This item is delivered digitally
Epub (Kobo), Epub (Adobe)  
$10.99
The Ministry of Utmost Happiness
by
Arundhati Roy
Digital Delivery
9780241980774
This item is delivered digitally
Epub (Kobo), Epub (Adobe)  
$16.99
The Trip of a Lifetime
by
Monica McInerney
Digital Delivery
9780143786320
This item is delivered digitally
Epub (Kobo), Epub (Adobe)  
$12.99
A Game of Thrones (A Song of Ice and Fire, Book 1)
by
George R. R. Martin
and others
Digital Delivery
9780007378425
This item is delivered digitally
Epub (Kobo), Epub (Adobe)  
$9.99
The Duchess
by
Danielle Steel
Digital Delivery
9781760554484
This item is delivered digitally
Epub (Kobo), Epub (Adobe)  
$9.99
Popular Categories
  YOUNG ADULT
  BIOGRAPHIES
  SCIENCE FICTION
  HEALTH, FITNESS
& DIETS
  BUSINESS
  BEST OF 2017
  CLASSIC FICTION
  HARRY POTTER
Coming Soon
Spinward Fringe Broadcast 11: Revenge
by
Randolph Lalonde
28/03/2018
9781988175072
Available for instant download after publication.
$5.12
Mystery of the Templars
by
Martina André
Digital Delivery
9783732547586
This item is delivered digitally
$8.99
Unraveled
by
Helen Hardt
Digital Delivery
9781947222120
This item is delivered digitally
Epub (Kobo), Epub (Adobe)  
$8.99
The Ruin
by
Dervla McTiernan
19/02/2018
9781460708675
Available for instant download after publication.
Epub (Kobo), Epub (Adobe)  
$12.99
eBook of the Month
The Woman in the Window: The hottest new release thriller of 2018 and a No. 1 New York Times bestseller
by
A. J. Finn
Digital Delivery
9780008292737
This item is delivered digitally
Epub (Kobo), Epub (Adobe)  
$9.99
Why Our Staff Love The Woman in the Window:
A Hitchcockian psychological thriller in the noirish style of Rear Window, The Woman in the Window is a fast-paced, almost cinematic ride that will make for a perfect summer read. Dr Anna Fox, an agoraphobic and emotionally-stunted psychologist, is apartment-bound. Spending her days pill-popping, binge-drinking and voyeuristically scrutinising her neighbours with a camera in hand, she is trying to capture the outside world and bring it inside. Riddled with daily paranoia and anxiety, it's the only way she can have some semblance of control in her foggy world, but when Anna witnesses a horrific crime everything in her carefully controlled life becomes polarised. Disbelief from authorities, unreliable allies and her own emotional limitations compound suddenly into real and inescapable threats. Left with only her psychologists' skills, Anna then tries to decode what's really going on.
Now, you think you know where this story is going, don't you? Think again! This book is too clever for that, and A.J.Finn's plan too subtle.
Unnerving and menacing, this suspenseful gem will grab you and wrench your gut with twist after twist. Try your hardest not to scream though - there's many more secrets to reveal...
Book Description:
Get ready for the biggest thriller of 2018…
What did she see? It's been ten long months since Anna Fox last left her home. Ten months during which she has haunted the rooms of her old New York house like a ghost, lost in her memories, too terrified to step outside.
Anna's lifeline to the real world is her window, where she sits day after day, watching her neighbours. When the Russells move in, Anna is instantly drawn to them. A picture-perfect family of three, they are an echo of the life that was once hers.
But one evening, a frenzied scream rips across the silence, and Anna witnesses something no one was supposed to see. Now she must do everything she can to uncover the truth about what really happened. But even if she does, will anyone believe her? And can she even trust herself?
We are now transferring you to our eBook partner Kobo
To provide you with the best possible eReading experience, Angus & Robertson Bookworld have partnered with Kobo Books.

eReading with Kobo is a more comfortable and convenient way to enjoy your favorite ebooks. Shop with ease, get rewards for every purchase and take the entire library with you everywhere you go.
Over 5 million titles available, from today's bestseller to yesterday's classics
Pick up reading with Kobo App for your smartphone or tablet, and never lose a spot
Customise the way you read with adjustable fonts and margins
Shopping on kobo.com
You'll be asked to sign in with your Angus & Robertson Bookworld credentials or create a free account to get started.
Welcome to Angus & Robertson Bookworld - Proudly Australian since 1886. Angus & Robertson Bookworld is one of Australia's oldest and most iconic bookstores and since 1886 has been dedicated to delivering quality entertainment to the Australian public.
Our range includes millions of books, CDs, DVDs, audio books, gifts, stationery, games, eBooks and eReaders with fast delivery Australia wide and FREE standard delivery on orders $60 and over.
Thanks for supporting an Australian owned and operated business!
1800 732 701
9am - 5pm AEST, Mon - Fri
About Us
Follow Angus & Robertson Bookworld
Newsletter
---
Payment methods:
Proudly secured by: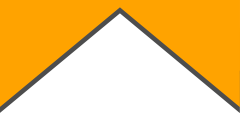 Copyright 2018. All rights reserved.
Privacy Policy
|
Terms & Conditions
|
Product Content Policy
Hold on while we process your request.
Please sign in to continue
Don't have an account?
Create an account
Have an account? 
Forgot your password?
Hold on while we process your request.