FREE Delivery on orders over $60
About Us
See Our Story
About Angus & Robertson Bookworld
Angus & Robertson Bookworld
2015
The Bookworld and Angus & Robertson online stores merge to form the one brand, Angus & Robertson Bookworld  
2013
Penguin forms a global partnership with Random House to create Penguin Random House. Bookworld and Angus & Robertson move away from the Pearson Australia Group to become a division of Penguin Australia.
2012
bookworld.com.au is launched.
July 2011
The online stores borders.com.au and angusrobertson.com.au are acquired by Pearson and become a division of Pearson Australia Group under the name Bookworld.
February 2011
Parent company RedGroup Retail goes into administration.  
2009
borders.com.au becomes a transactional eCommerce website.
2009
Angus & Robertson and Whitcoulls (NZ) come together with Borders Asia Pacific (Australia, New Zealand and Singapore) under parent company RedGroup Retail owned by Pacific Equity Partners.
1998
Borders first Australian store opens at the Jam Factory in South Yarra, Melbourne.
1995
angusrobertson.com.au launched and became a transactional site shortly after.
1886
David Angus & George Robertson become partners in 'the biggest bookshop in the world' at 89 Castlereagh St Sydney.
About Angus & Robertson Bookworld
The story of Angus & Robertson and Bookworld is part thriller, part love story and the fusion of two different brands with a common love of books.
Angus & Robertson, which has been a major player in the Australian book industry for over 100 years, was the brainchild of two migrant Scotsmen back in the days when Australia was a collection of colonies. Bookworld.com.au was launched in 2012 and soon had a host of awards to its credit and a strong following thanks to its loyalty program.
In October 2015, Angus & Robertson merged with sister company Bookworld to form Angus & Robertson Bookworld. Now, as one brand, we are committed to continuing our long heritage of excellence in bookselling into the 21st Century.
Angus & Robertson Bookworld is staffed by a crack team of experts determined to feed the imagination of every kind of reader by supplying customers with the choice of millions of titles including an outstanding selection of Australian and international bestsellers, all the latest in entertainment and that perfect book or DVD for a lazy Sunday afternoon.
Our massive warehouse in Sydney allows us to stock as many products as possible right here in Australia and we can source the rest quickly from our local and overseas suppliers for your convenience.
Whenever you need us, we're open – no hassles, no waiting, and we deliver Australia wide.

See full Angus & Robertson story   |   See full Bookworld story
Awards and nominations
2014
2014 Power Retail Top 100
Named in Top 100 Online Retailers
ORIAs
Winner - Best Social Media Initiative
Winner - Best Online Retail Marketing Initiative
BEFest Awards
Winner - Best Use of Experiential
Locus Awards
Winner - Best Retail Outlet
Winner - Experiential Campaign of the Year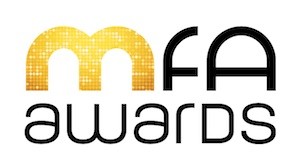 Media Federation Awards
Winner - Clothing/Cosmetics & Retail Category
2013
ORIAs
Finalist - Best New Online Retailer
Finalist - Best Online Retails Marketing Initiative
SmartCompany
Winner - Best Use of Social Media
The Full Story...

Angus & Robertson - Castlereagh St, Sydney.
Angus & Robertson
The Angus & Robertson story began in February 1882, when a young Scotsman named George Robertson started work at a Sydney bookshop just four days after arriving in Australia. Eleven months later, fellow Scot, David Angus joined the team but after two years decided to branch out on his own. In 1884 he opened his first store in tiny premises at 110 Market Street, Sydney. From this humble start, David Angus established an enterprise that was to grow in size and influence far beyond his conservative expectations.
In January 1886 the firm of Angus & Robertson came into being when George Robertson invested his savings of £15 and joined in partnership with David Angus. By 1895 the partners transferred to a new address - 89 Castlereagh Street, Sydney. It was to be head office for the next sixty years and at one stage was known as "the biggest bookshop in the world". From these early days of the business A&R was involved in publishing as well as bookselling. The firm played a central role in the development of uniquely Australian literature and published many classics by authors including Banjo Patterson, Henry Lawson, May Gibbs, Norman Lindsay and CJ Dennis.
In 1900 David Angus, plagued by ill health, retired from the partnership to England, where he was to die soon after. George Robertson continued the business, and in 1907 the partnership was converted into a public company - Angus & Robertson Limited. Over the next thirty years A&R continued as booksellers and stationers. The end of an era came in 1933 when George Robertson died. He had been a dominating figure in the Australian book world and was held in high esteem by all that knew and worked with him.
Walter Cousins, the new Managing Director, spearheaded the growth of the company into international bookselling. In 1938 A&R opened a publishing office in London, and in 1951 a store was established in Australia's High Commission in London that was to operate for the next twenty years.
Angus & Robertson became Australia's first nationwide chain of associated bookshops through the acquisition and creation of retail bookstores in the major state capitals and in some regional centres. The first franchise store was opened at Hurstville in Sydney in 1977, and by July of that year the company had opened eighteen new franchised bookshops around the country. In 1980 the A&R flagship store in Pitt Street Mall, Sydney commenced trading. With this expansion came an enhanced national marketing presence reinforcing A&R as the country's only national bookselling chain. By 2011 there would be over 125 Angus & Robertson company owned and franchise stores dotted around the country.
From as early as 1969 an emerging global economy and international competition placed pressure on the profits of A&R. As a result the company went through some major restructures and successive owners, including IPEC in 1976 and Gordon & Gotch in 1978. At this time A&R publishing and A&R retail, became separate companies.
The next thirty years brought growth as well as more ownership changes, including a merger with Bookworld in 1990 and purchases by Whitcoulls Group Ltd, New Zealand's dominant book retailer, in 1993 and Blue Star Group in 1996.
1995 saw Angus & Robertson entered a new era with the launch of its online store.
In 2001, WHSmith PLC, a large UK based retailer, purchased A&R. In 2004 A&R and then sister company Whitcoulls in New Zealand changed hands again when they were acquired from WHSmith by the Australian Investment company Pacific Equity Partners (PEP). In 2009 PEP purchased Borders in Australia and New Zealand and the 3 brands came together under the parent company RedGroup Retail.
In what was regarded to be a challenging year for retail worldwide, 2011 saw RedGroup Retail go into administration, which simultaneously ended and began chapters in the Angus & Robertson story. Whitcoulls returned to New Zealand ownership when it was sold to Farmers. Most of the Angus & Robertson stores were closed and the Pearson Australia Group became the owner of the Angus & Robertson online business.
Although Angus & Robertson customers were dismayed by the loss of their stores, the Angus & Robertson name was one which was respected and thought of fondly. The online store was 'the little website which could' and it kept chugging along with a small but dedicated following who believed in it and the place of the brand in Australian culture.
As a further evolution of the Pearson and Penguin businesses globally, in July 2013 Penguin and Random House officially united to create Penguin Random House, the world's first truly global trade book publisher. When this happened Angus & Robertson's online store became part of Penguin Australia Pty Ltd.
In 2015 Penguin Random House sold Angus & Robertson to new owners, online retailer Booktopia.
Bookworld
No story of Bookworld would be complete without mentioning what came before.
This Bookworld (not to be confused with the Bookworld associated with Angus & Robertson back in the 1990s), rose spectacularly from the ashes which the Borders dream had become in 2012.
Borders, the American invader that arrived in Australia in 1998 and quickly became a destination and shopping experience treasured by book lovers, began originally in Ann Arbor Michigan in 1971. Borders first Australian store opened at the Jam Factory in South Yarra, Melbourne in 1998. Over the next thirteen years 26 stores would be established throughout the country with the intention to be a relaxed, inclusive, inviting retail environment that welcomed customers to use stores like their living room.
The Borders website would open as an eCommerce store in 2009.
Borders Asia Pacific operation (Australia, New Zealand and Singapore) would join with Angus & Robertson under parent company RedGroupRetail in 2009. Two years later in 2011, right at the time when Borders operations were also going pear-shaped in other parts of the world, Borders Asia Pacific's parent company RedGroupRetail went into Administration. At this time all the stores were closed and the online business was sold to the Pearson Australia Group.
Customers anger and grief at the loss of their stores led to the decision that the best way to give the online store a chance was to rebrand it and make a fresh start. And so, in 2012 Bookworld was born. Within a couple of years it had reinvented itself as an award winning online retailer and created its Citizenship loyalty program which had grown to  over 200,000 members by 2015.
Bookworld mainly existed in cyberspace through the website and social media channels, but it also had a physical presence. In addition to pop-up stores at events like ComicCon and the Good Food and Wine Show, the most popular initiatives that brought Bookworld to the Australian public were the bus stop campaigns in Sydney and Melbourne and the popup bookshelves in the outback town of Dirranbandi.
Bus stop Campaign - View the bus stop campaign on YouTube
Popup Bookshelves - Dirranbandi - View the Dirranbandi popup shelves on YouTube
In 2013 Pearson and Penguin went through some major changes of their own and Penguin united with Random House to greate global publisher Penguin Random House. When this happened Bookworld's online store became part of Penguin Australia Pty Ltd.
In 2015 Penguin Random House sold Bookworld to new owners, online retailer Booktopia.
Welcome to Angus & Robertson Bookworld - Proudly Australian since 1886. Angus & Robertson Bookworld is one of Australia's oldest and most iconic bookstores and since 1886 has been dedicated to delivering quality entertainment to the Australian public.
Our range includes millions of books, CDs, DVDs, audio books, gifts, stationery, games, eBooks and eReaders with fast delivery Australia wide and FREE standard delivery on orders $60 and over.
Thanks for supporting an Australian owned and operated business!
1800 732 701
9am - 5pm AEST, Mon - Fri
About Us
Follow Angus & Robertson Bookworld
Newsletter
---
Payment methods:
Proudly secured by: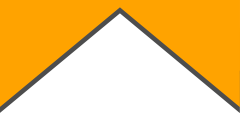 Copyright 2018. All rights reserved.
Privacy Policy
|
Terms & Conditions
|
Product Content Policy
Hold on while we process your request.
Please sign in to continue
Don't have an account?
Create an account
Have an account? 
Forgot your password?
Hold on while we process your request.