AllMovie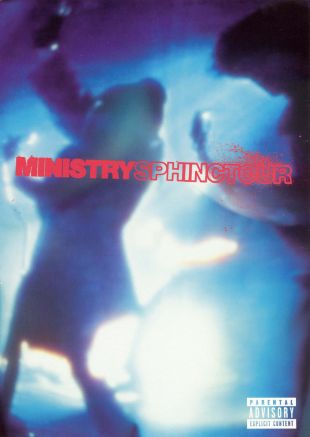 Watch or buy on:
Ministry: Sphinctour (1996)
Genres - Music  |   Sub-Genres - Concerts, Vocal Music  |   Run Time - 88 min.  |   Countries - USA  |  
AllMovie Rating
User Ratings (0)
Your Rating
Share on
Synopsis by Mark Deming
In 1996, after the release of their album Filth Pig, pioneering industrial rock troublemakers Ministry set out on a worldwide tour, leaving dazzled and dazed audiences in the wake of their brutal live shows. Ministry: Sphintour is a live video which captures Al Jourgensen and company performing 13 songs -- each one recorded during a different night of the tour, ranging from shows in Paris, London, and Venice to dates in Seattle, Chicago, and Albuquerque. Selections include "Just One Fix", "N.W.O.", "Psalm 69", "Stigmata", "Reload", and eight others.
Characteristics
Keywords
band [music group], concert-footage, concert-tours, industrial-music