Sign in | Create an account PhilPapers PhilPeople PhilArchive PhilEvents PhilJobs

New journal articles
From the most recently added
1 filter applied Custom filter Jul 5th 2020 GMT
Annals of Pure and Applied Logic
forthcoming articles
Finitely Generated Groups Are Universal Among Finitely Generated Structures.Matthew Harrison-Trainor & Meng-Che HodetailsLogic and Philosophy of Logic Direct download (2 more)   Export citation   Bookmark  
|˜-Divisibility of Ultrafilters.Boris ŠobotdetailsLogic and Philosophy of Logic Direct download (2 more)   Export citation   Bookmark  
Bioethics
forthcoming articles
Rethinking Counselling in Prenatal Screening: An Ethical Analysis of Informed Consent in the Context of Non‐Invasive Prenatal Testing.Adriana Kater‐Kuipers, Inez D. Beaufort, Robert‐Jan H. Galjaard & Eline M. BunnikdetailsBiomedical Ethics in Applied Ethics Direct download (2 more)   Export citation   Bookmark  
Business Ethics: A European Review
forthcoming articles
Cognition
volume 202, issue , 2020
Intuitive Invention by Summative Imitation in Children and Adults.Francys Subiaul & Margaret A. StantondetailsCognitive Sciences Direct download (2 more)   Export citation   Bookmark  
volume 204, issue , 2020
Selective and Distributed Attention in Human and Pigeon Category Learning.Leyre Castro, Olivera Savic, Victor Navarro, Vladimir M. Sloutsky & Edward A. WassermandetailsCognitive Sciences Direct download (2 more)   Export citation   Bookmark  
Which Bilinguals Reverse Language Dominance and Why?Mathieu Declerck, Daniel Kleinman & Tamar H. GollandetailsCognitive Sciences Direct download (2 more)   Export citation   Bookmark  
Cognitive Science
volume 44, issue 7, 2020
The Growth of Children's Semantic and Phonological Networks: Insight From 10 Languages.Abdellah Fourtassi, Yuan Bian & Michael C. FrankdetailsCognitive Sciences Direct download (2 more)   Export citation   Bookmark  
Is Complex Visual Information Implicated During Language Comprehension? The Case of Cast Shadows.Oleksandr V. Horchak & Margarida Vaz GarridodetailsCognitive Sciences Direct download (2 more)   Export citation   Bookmark  
Ontogenetic Emergence of Cognitive Reference Comprehension.Johanna Rüther & Ulf LiszkowskidetailsCognitive Sciences Direct download (2 more)   Export citation   Bookmark  
Complexity
volume 2020, issue , 2020
Habit or Utility: A Key Choice Point in Promoting the Adoption of Telehealth in China.Yun Fan, Sifeng Liu, Jun Liu, Saad Ahmed Javed & Zhigeng FangdetailsTelehealth, as an indispensable means of technical support in the Healthy China Strategy, currently has less than 20 percent adoption rate in China despite a great deal of government policies and investments. In the current study, to analyse the influencing factors behind doctors' and patients' adoption of telehealth, an asymmetric dynamic evolutionary game model of doctor-patient behaviour selection was established. Based on the model solution, the evolutionarily stable strategies that emerge in different situations were analysed. The results show that it (...) is difficult for the adoption of telehealth in China to keep pace with coverage due to the "dual low" nature of telehealth: both doctors' utility from telehealth and patients' telehealth cost threshold are too low to incentivize adoption. The strategy to promote the adoption of telehealth in China should include providing adequate training for doctors and patients on the use of telehealth technology, rewarding doctors who provide telehealth services and raising the threshold cost of patient's telehealth adoption. (shrink) No categories Direct download (2 more)   Export citation   Bookmark  
"Buy Online, Pick Up in Store" Under Fit Uncertainty: To Offer or Not to Offer.Huijing Li, Shilei Yang, Haiyan Kang & Victor ShidetailsRetailers offer BOPS service to improve consumers shopping experience. However, this greatly increases the decision complexity for retailers and consumers. For consumers, whether to purchase online or from a store with the BOPS service is a complex decision. This is especially true when the product has fit uncertainty. That is, consumers are uncertain about product fitness before using it. Also, their store visit cost can be heterogeneous and follows some distribution function. For a retailer, it needs to jointly optimize multiple (...) decisions including the convenience degree of BOPS. To help the retailer develop the jointly optimal decisions, we first build a mathematical model where the retailer sells the product through online and store channel and analyzes the possible effects of BOPS. We find that the retailer should offer BOPS when the channel cost ratio is large enough. Through numerical studies, we show that the ratio of profit offering BOPS divided by the benchmark increases with the probability of product fit, shipment fee, and the convenience degree of BOPS. We then consider the case where the convenience degree of BOPS is also a decision itself. We find the optimal convenience degree of BOPS increases along with the average store visit cost and the probability of product fit. When the cost factor of offering the convenience for BOPS is larger than a threshold, the retailer should never offer BOPS. (shrink) No categories Direct download (2 more)   Export citation   Bookmark  
Dynamic Green Innovation Decision of the Supply Chain with Innovating and Free-Riding Manufacturers: Cooperation and Spillover.Feifei Zhang, Zaixu Zhang, Yawei Xue, Jian Zhang & Yang ChedetailsGreen innovation for supply chain has attracted much academic attention. Yet, there is no adequate understanding of how spillover and cooperation can impact the enterprises' green innovation decisions in the presence of free-rider. Besides, the dynamic impact of green innovation on emission is still lack of attention. We develop a differential game model that explicitly considers a supply chain with two types of manufacturers to examine the dynamics of green innovation. The analysis reveals that under the noncooperation mode, the emissions (...) and profits of free-riding manufacturers are found to be lower than that of innovating manufacturers, but technology spillovers will narrow the gap between them. Under the cooperation mode, there would be greater innovation efforts of green manufacturers and lesser efforts of green suppliers. Moreover, technology spillovers will have less impact on optimal decision changes. The profit of free-riding manufacturers is higher than that of innovating manufacturers, but the initial market power will affect the changes in their sales and profits. Meanwhile, cooperation will increase the total emission amount and long-term profits of the green supply chain, and technology spillovers of green manufacturers will help narrow the emission gap and broaden the profit gap, while that of the suppliers will have the opposite effect. The present study provides a new perspective for research on green innovation decisions for supply chain. (shrink) No categories Direct download (2 more)   Export citation   Bookmark  
Cortex
volume 129, issue , 2020
Aesthetics and Morality Judgements Share Functional Neuroarchitecture.Nora Heinzelmann, Susanna Weber & Philippe ToblerdetailsPhilosophers have predominantly regarded morality and aesthetics judgments as fundamentally different. However, whether this claim is empirically founded has remained unclear. In a novel task, we measured brain activity of participants judging the aesthetic beauty of artwork or the moral goodness of actions depicted. To control for the content of judgments, participants assessed the age of the artworks and the speed of depicted actions. Univariate analyses revealed whole-brain corrected, content-controlled common activation for aesthetics and morality judgments in frontopolar, dorsomedial and (...) ventrolateral prefrontal cortex. Temporoparietal cortex showed activation specific for morality judgments, occipital cortex for aesthetics judgments. Multivariate analyses revealed both common and distinct whole-brain corrected representations for morality and aesthetics judgments in temporoparietal and prefrontal regions. Overall, neural commonalities are more pronounced than predominant philosophical views would predict. They are compatible with minority accounts that stress commonalities between aesthetics and morality judgments, such as sentimentalism and a valuation framework. (shrink) Neurophilosophy in Philosophy of Cognitive Science Export citation   Bookmark  
European Journal of Political Theory
volume 19, issue 3, 2019
Foundations of Chemistry
forthcoming articles
A new definition of reduction between two scientific theories: no reduction of chemistry to quantum mechanics.Antonino DragodetailsAll suggested notions of reduction of two scientific theories are critically reviewed and analyzed. In particular those applied to the case of the alleged reduction of Chemistry to Quantum mechanics are examined. Since it is recognized that the weakness of this field of research is the lack of a definition of a scientific theory, it is suggested that a scientific theory is characterized by two choices regarding two dichotomies, that is, the kind of mathematics and the kind of logic. According (...) to this view a reduction is only possible between two theories in which the same choices are shared. As a consequence, only one case of reduction in the history of physics is recognized: physical optics to electromagnetism, a case that is commonly accepted. The other cases of claimed reductions are recognized as impossible, owing to the different choices of the two theories at issue and hence the radical variations in meaning of their shared basic notions. In particular, the claimed reduction of Chemistry to Quantum mechanics is disproved in detail. (shrink) No categories Direct download (2 more)   Translate   Export citation   Bookmark  
Hts Theological Studies
volume 76, issue 1, 2020
The Importance and Challenges of Money in Christian Missions.Akinyemi O. AlawodedetailsNo categories Direct download (2 more)   Export citation   Bookmark  
volume 76, issue 4, 2020
Patriarchy and Marital Disharmony Amongst Nigerian Christians: Ephesians 5:22–33 as a Response.Solomon O. AdemilukadetailsNo categories Direct download (2 more)   Export citation   Bookmark  
International Journal of Hindu Studies
forthcoming articles
The Problem of Indifference to Suffering in the Mahābhārata Tradition.Vishal SharmadetailsIndian Philosophy in Asian Philosophy Direct download (2 more)   Export citation   Bookmark  
Journal of Academic Ethics
forthcoming articles
Student and Faculty Perceptions of Study Helper Websites: A New Practice in Collaborative Cheating.Douglas Harrison, Allison Patch, Darragh McNally & Laura HarrisdetailsDrawing on a survey of over 4000 students and 1300 faculty members at the University of Maryland Global Campus, we find evidence for a reconceptualization of the use of commercialized websites offering access to "tutors" or "study help" as a type of collaborative cheating. Past studies have examined this behavior as an extension of contract cheating, but we find that students perceive the use of these sites very differently than they perceive contract cheating behaviors. In this paper we will discuss (...) how "tutor" or "study helper" websites combine the phenomena of collaborative cheating with internet-driven shifts in cultural and social perceptions to create a new type of cheating behavior that is viewed differently by students and faculty. (shrink) Academic and Teaching Ethics in Philosophy of Social Science Direct download (2 more)   Export citation   Bookmark  
Médecine et Droit
forthcoming articles
L'Étrange Victoire.François VialladetailsNo categories Direct download (2 more)   Translate   Export citation   Bookmark  
Philosophical Psychology
forthcoming articles
Why Do Ethicists Eat Their Greens?Andrew SneddondetailsPhilosophy of Cognitive Science Direct download (2 more)   Export citation   Bookmark  
Political Theory
forthcoming articles
Fred Moten's Refusals and Consents: The Politics of Fugitivity.George ShulmandetailsThis essay analyzes Fred Moten's "antipolitical" romance with the "fugitive black sociality" that he radically opposes to "politics," defined as inescapably tied to antiblack modernity. By comparing Moten's argument to other voices in the black radical tradition, and by triangulating Moten with Hannah Arendt and Sheldon Wolin, this essay opens inherited conceptions of the political to risk and reworking but also complicates figurations of fugitivity and resists the antagonism Moten posits between black fugitivity and democratic politics. Social and Political Philosophy Direct download (2 more)   Export citation   Bookmark  
Politics, Philosophy and Economics
volume 19, issue 2, 2020
7 How Perspective-Based Aggregation Undermines the Pareto Principle.Itai SherdetailsThe Pareto principle is a normative principle about preferences that advocates concordance with unanimous preference. However, people have perspectives not just preferences. Evaluating preferences... Social and Political Philosophy Direct download (3 more)   Export citation   Bookmark  
Synthese
forthcoming articles
1 Out of Habit.Santiago AmayadetailsThis paper argues that habits, just like beliefs, can guide intentional action. To do this, a variety of real-life cases where a person acts habitually but contrary to her beliefs are discussed. The cases serve as dissociations showing that intentional agency is possible without doxastic guidance. The upshot is a model for thinking about the rationality of habitual action and the rationalizing role that habits can play in it. The model highlights the role that our history and institutions play in (...) shaping what actions become habitual for us. (shrink) Philosophy of Action Philosophy of Mind Value Theory, Miscellaneous Direct download   Export citation   Bookmark  
Jul 4th 2020 GMT
Agriculture and Human Values
forthcoming articles
1 When farmers are pulled in too many directions: comparing institutional drivers of food safety and environmental sustainability in California agriculture.Patrick BaurdetailsAspirations to farm 'better' may fall short in practice due to constraints outside of farmers' control. Yet farmers face proliferating pressures to adopt practices that align with various societal visions of better agriculture. What happens when the accumulation of external pressures overwhelms farm management capacity? Or, worse, when different visions of better agriculture pull farmers toward conflicting management paradigms? This article addresses these questions by comparing the institutional manifestations of two distinct societal obligations placed on California fruit and vegetable farmers: (...) to practice sustainable agriculture and to ensure food safety. Drawing on the concept of constrained choice, I define and utilize a framework for comparison comprising five types of institutions that shape farm management decisions: rules and standards, market and supply chain forces, legal liability, social networks and norms, and scientific knowledge and available technologies. Several insights emerge. One, farmers are expected to meet multiple societal obligations concurrently; when facing a "right-versus-right" choice, farmers are likely to favor the more feasible course within structural constraints. Second, many institutions are designed to pursue narrow or siloed objectives; policy interventions that aim to shift farming practice should thus anticipate and address potential conflicts among institutions with diverging aspirations. Third, farms operating at different scales may face distinct institutional drivers in some cases, but not others, due to differential preferences for universal versus place-specific policies. These insights suggest that policy interventions should engage not just farmers, but also the intersecting institutions that drive or constrain their farm management choices. As my framework demonstrates, complementing the concept of constrained choice with insights from institutional theory can more precisely reveal the dimensions and mechanisms that bound farmer agency and shape farm management paradigms. Improved understanding of these structures, I suggest, may lead to novel opportunities to transform agriculture through institutional designs that empower, rather than constrain, farmer choice. (shrink) No categories Direct download (2 more)   Translate   Export citation   Bookmark  
Annals of Pure and Applied Logic
volume 172, issue 1, 2021
Applied Ontology
forthcoming articles
1 CODI: A Multidimensional Theory of Mereotopology with Closure Operations.Torsten HahmanndetailsNo categories Direct download (2 more)   Export citation   Bookmark  
Argument and Computation
forthcoming articles
Asian Journal of Business Ethics
forthcoming articles
1 Exclusive Talent Management and its Consequences: A Review of Literature. [REVIEW]Rajneet Bhatia & Papori BaruahdetailsBusiness Ethics in Applied Ethics Direct download (2 more)   Export citation   Bookmark  
Axiomathes
volume 30, issue 4, 2020
Bioethics
forthcoming articles
1 Rethinking Counselling in Prenatal Screening: An Ethical Analysis of Informed Consent in the Context of Non‐Invasive Prenatal Testing.Adriana Kater‐Kuipers, Inez D. De Beaufort, Robert‐Jan H. Galjaard & Eline M. BunnikdetailsBiomedical Ethics in Applied Ethics Direct download (3 more)   Export citation   Bookmark  
British Journal for the History of Philosophy
volume 28, issue 4, 2019
12 Alleviating Love's Rage: Hegel on Shame and Sexual Recognition.Gal KatzdetailsThe paper reconstructs Hegel's account of shame as a fundamental affect. Qua spiritual, the human individual strives for self-determination; hence she is ashamed of the fact that, q... History of Western Philosophy Direct download (4 more)   Export citation   Bookmark  
7 When Aristotelian Virtuous Agents Acquire the Fine for Themselves, What Are They Acquiring?Bradford Jean-Hyuk KimdetailsIn the Nicomachean Ethics, one of Aristotle's most frequent characterizations of the virtuous agent is that she acts for the sake of the fine (to kalon). In IX.8, this pursuit of the fine receives a more specific description; virtuous agents maximally assign the fine to themselves. In this paper, I answer the question of how we are to understand the fine as individually and maximally acquirable. I analyze Nicomachean Ethics IX.7, where Aristotle highlights virtuous activity (energeia) as central to the (...) fine, and argue that when virtuous agents pursue the fine, what they are pursuing is virtuous activity. I then address various problems, like how virtuous people can maximize virtuous activity yet sacrifice their lives, which would seem to amount to sacrificing future opportunities to virtuous activity and therefore not maximizing it. I also eliminate alternative interpretations that do not take virtuous activity as necessary to the fine, for example the common good interpretation, whereby virtuous agents pursuing the fine amounts to their pursuing the common good. (shrink) Aristotle: Ethics, Misc in Ancient Greek and Roman Philosophy Classical Greek Philosophy in Ancient Greek and Roman Philosophy Direct download (4 more)   Export citation   Bookmark  
1 — 50 / 4588 Custom filter Off-campus access Using PhilPapers from home?
Create an account to enable off-campus access through your institution's proxy server.
Monitor this page Be alerted of all new items appearing on this page. Choose how you want to monitor it:

Email

RSS feed Editorial team General Editors:
David Bourget
(Western Ontario)
David Chalmers
(ANU, NYU)
Area Editors:
David Bourget
Gwen Bradford
Berit Brogaard
Margaret Cameron
David Chalmers
James Chase
Rafael De Clercq
Ezio Di Nucci
Barry Hallen
Hans Halvorson
Jonathan Ichikawa
Michelle Kosch
Øystein Linnebo
JeeLoo Liu
Paul Livingston
Brandon Look
Manolo Martínez
Matthew McGrath
Michiru Nagatsu
Susana Nuccetelli
Giuseppe Primiero
Jack Alan Reynolds
Darrell P. Rowbottom
Aleksandra Samonek
Constantine Sandis
Howard Sankey
Jonathan Schaffer
Thomas Senor
Robin Smith
Daniel Star
Jussi Suikkanen
Lynne Tirrell
Aness Webster

Other editors
Contact us
Learn more about PhilPapers

loading ..

Applied ethics Epistemology History of Western Philosophy Meta-ethics Metaphysics Normative ethics Philosophy of biology Philosophy of language Philosophy of mind Philosophy of religion Science Logic and Mathematics More ... Home | New books and articles | Bibliographies | Philosophy journals | Discussions | Article Index | About PhilPapers | API | Contact us | Code of conduct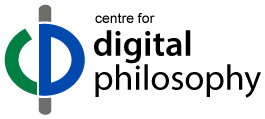 PhilPapers logo by Andrea Andrews and Meghan Driscoll. This site uses cookies and Google Analytics (see our terms & conditions for details regarding the privacy implications).
Use of this site is subject to terms & conditions.
All rights reserved by The PhilPapers Foundation
Page generated Sun Jul 5 06:31:11 2020 on pp1