<%init>
18 U. Mich. J.L. Reform 51 (1984-1985)
Rights and Judges in a Democracy: A New Canadian Version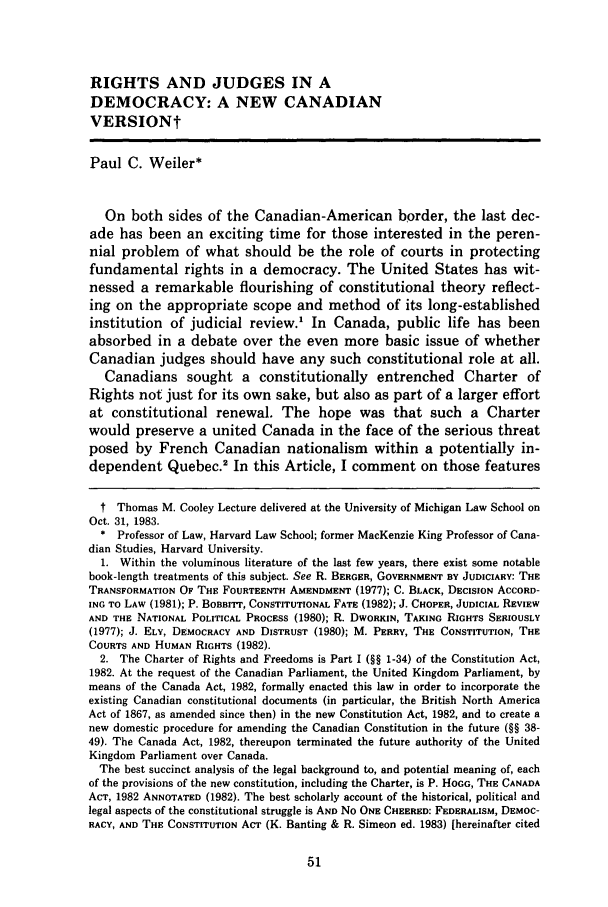 With comprehensive coverage of government documents and more than 2,400 journals from inception on hundreds of subjects such as political science, criminal justice, and human rights, HeinOnline is an affordable option for colleges and universities. Documents have the authority of print combined with the accessibility of a user-friendly and powerful database.

Short-term subscription options include 24 hours, 48 hours, or 1 week to HeinOnline with pricing starting as low as $29.95


Already a HeinOnline Subscriber?