Nelson Mandela and Frederik W. De Klerk were the first laureates of UNESCO Félix Houphouët-Boigny Peace Prize in 1992
Since 1951, UNESCO's 23 prizes have been awarded to projects offering sustainable solutions to the global challenges of gender equality, the fight against poverty, access to quality and inclusive education, climate change monitoring and cultural diversity for a culture of peace. If innovation is at the heart of your strategy, if your project meets the new needs of local communities, supports digital transformation or anticipates the evolution of society by focusing on artificial intelligence, UNESCO Prizes can give a boost to your research, bring an expert eye and increase visibility on global innovation actors working to transform lives and make decisive progress for humanity.
 
Education
 
Natural Sciences
 
Social & Human Sciences
 
Culture
 
Communication & Information
 
Félix Houphouët-Boigny Peace Prize
Education
The six UNESCO prizes for Education promote literacy, mother tongue development, use of information and communication technologies, effectiveness of teachers through improved pedagogy, sustainable development educational activities targeting socially or gender disadvantaged communities. The prizes values amount from US$ 40.000 to US$ 300.000 and are awarded annually or biennially to two or three laureates.
The UNESCO King Sejong Literacy Prize
The UNESCO Confucius Prize for Literacy
UNESCO-Japan Prize on education for sustainable development
UNESCO Prize for girls' and women's education
UNESCO-Hamdan Bin Rashid Al-Maktoum Prize for outstanding practice and performance in enhancing the effectiveness of teachers
UNESCO King Hamad Bin Isa Al Khalifa Prize for the use of information and communication technologies in education
Natural Sciences
Awards
UNESCO prizes for Natural sciences honor outstanding teams and individuals to support the continuation of their work in the field of scientific research and cooperation. UNESCO seeks to acknowledge and empower men and women scientists from civil society, institutes or organizations that make remarkable contributions in all areas of sciences, from basic research to applied science. In the face of climate change and environmental hazards, the world needs more science and more research to find sustainable solutions to the challenges of today and tomorrow.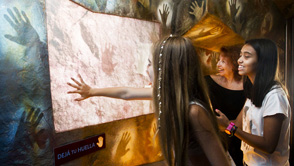 Kalinga Prize for the Popularization of Science
L'Oreal-UNESCO Prize for Women in Science
UNESCO Sultan Qaboos Prize for Environmental Conservation
UNESCO-Equatorial Guinea International Prize for Research in the Life Sciences
Carlos J. Finlay UNESCO Prize for Microbiology
Social and Human Sciences
The six prizes for social and human sciences reward meritorious activities that contribute to the freedom, independence and dignity of peoples. While promoting ethical reflection on the transformations raised by advances in science and technology, UNESCO supports research, artistic creations or social achievements of peace activists who advocate for inclusion, tolerance and the rapprochement of cultures.
UNESCO Avicenna Prize for Ethics in Science
UNESCO-UNAM / Jaime Torres Bodet Prize in social sciences, humanities and arts
International UNESCO/José Martí Prize
International UNESCO/Simón Bolívar Prize
UNESCO/Juan Bosch Prize for the Promotion of Social Science Research in Latin America and the Caribbean
UNESCO-Madanjeet Singh Prize for the Promotion of Tolerance and Non-Violence
UNESCO-Sharjah Prize for Arab Culture
Culture
UNESCO prize for Culture was created in 1995 to reward outstanding actions to safeguard the world's cultural landscapes, a category of World Heritage. Supported by the Greek Government, it bears the name of Melina Mercouri, former Minister of Culture of Greece who strongly advocated for integrated conservation respectful of environment, cultural traditions and historical values.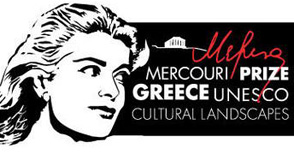 UNESCO-Greece Melina Mercouri International Prize for the Safeguarding and Management of Cultural Landscapes
Communication and Information
Prizes for communication and information celebrate organizations and individuals who demonstrate innovation, courage and tenacity in defending freedom of expression, media development and free flow of information for inclusion as inalienable human rights. They also reward those who accomplished remarkable efforts for the preservation and universal access of documentary heritage as a common heritage of humanity.
UNESCO/Guillermo Cano World Press Freedom Prize
UNESCO/Jikji Memory of the World Prize
UNESCO/Emir Jaber al-Ahmad al-Jaber al-Sabah Prize for Digital Empowerment of Persons with Disabilities
Félix Houphouët-Boigny Peace Prize
Since 1991, the Félix Houphouët-Boigny Prize for Peace has honored over 20 eminent world figures and institutions who actively contributed to bring peace by solving international conflicts, by searching dialogue and negotiation in their conciliation role and by achieving ecumenical understanding for tolerance.