Skip to Main Content

Article navigation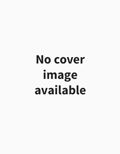 Volume 15 Issue 7 July 1994
DNA damage caused by reactive oxygen species originating from a copper-dependent oxidation of the 2-hydroxy catechol of estradiol
Yunbo Li Division of Toxicological Sciences, Department of Environmental Health Sciences, The Johns Hopkins University School of Hygiene and Public Health615 N Wolfe Street, Baltimore, MD 21205, USA Search for other works by this author on: Oxford Academic PubMed Google Scholar Michael A. Trush Division of Toxicological Sciences, Department of Environmental Health Sciences, The Johns Hopkins University School of Hygiene and Public Health615 N Wolfe Street, Baltimore, MD 21205, USA Search for other works by this author on: Oxford Academic PubMed Google Scholar James D. Yager Division of Toxicological Sciences, Department of Environmental Health Sciences, The Johns Hopkins University School of Hygiene and Public Health615 N Wolfe Street, Baltimore, MD 21205, USA 1 1To whom correspondence should be addressed Search for other works by this author on: Oxford Academic PubMed Google Scholar Carcinogenesis, Volume 15, Issue 7, 1 July 1994, Pages 1421–1427, [doi.org] Published: 01 July 1994 Article history Received: 01 February 1994 Revision Received: 17 March 1994 Accepted: 18 March 1994 Close
Cite Citation

Yunbo Li, Michael A. Trush, James D. Yager; DNA damage caused by reactive oxygen species originating from a copper-dependent oxidation of the 2-hydroxy catechol of estradiol, Carcinogenesis, Volume 15, Issue 7, 1 July 1994, Pages 1421–1427, [doi.org]

Download citation file:

---

© 2019 Oxford University Press
Advanced Search
Abstract
It has previously been proposed that redox cycling between catechol estrogens and their quinones, mediated by cytochrome P450, could lead to the generation of free radicals that would subsequently cause oxidative damage to DNA and proteinsthat might have a role in hormonal carcinogenesis. Alternative, non-enzymatic mechanisms involving copper have been shown to participate in the oxidation of various chemicals through processes that also result in the appearance of reactive oxygen species and subsequent site-specific oxidative DNA damage. The goal of the present study was to determine whether the 2-hydroxy-catechol of estradiol (2-OH-E2) can be oxidized by copper through a process which generates reactive oxygen species that cause oxidative DNA damage as detected by the appearance of strand breaks in πX-174 plasmid DNA. Our results show that both single- and double-strand breaks are formed in the presence of Cu(II) plus micromolar concentrations of 2-OH-E2, and 4-OH-E2, in a concentration/time-dependent process. No strand breaks were detected in the presence ofCu(II) or 2-OH-E2 alone. The reaction of 2-OH-E2 with Cu(II) was accompanied by the reduction of Cu(II) to Cu(I), the utilization of O2, and the generation of H2O2. The utilization of O2 and the formation of strand breaks was completely blocked by the Cu(I)-specific chelator bathocuproinedisul-fonic acid (BCS) at a ratio of BCS to Cu(II) of 4: 1. The appearance of strand breaks was also blocked by catalase and inhibited by the singlet oxygen scavengers sodium azide and 2, 2, 6, 6-tetramethyl-4-piperidone. In contrast the free hydroxyl radical scavengers mannitol and N-tert-butyl-α-phenylnitrone were not effective inhibitors; superoxide dismutase had no inhibitory effect. These results are similar to what has been observed by others for the formation of oxidative DNA damage by the H2O2/Cu(II) system and by us for the induction of strand breaks by hydroquinone/ Cu(II). Since copper is known to be present in the nucleus, particularly in association with guanines in DNA, our results with 2-OH-E2/Cu(II) together with those of others with H2O2/Cu(II), discussed below, suggest an alternate site-specific mechanism for the formation of oxidative DNA damage associated with estrogen treatment. Furthermore, the results suggest that the oxidative damage results from the localized generation of singlet oxygen or a similar bound reactive entity rather than free hydroxyl radical.

This content is only available as a PDF. © Oxford University Press Issue Section: Original Articles You do not currently have access to this article. Download all figures
Sign in
Don't already have an Oxford Academic account? Register You could not be signed in. Please check your email address / username and password and try again.
Oxford Academic account
Forgot password? Don't have an account?
Email address / username
Most users should sign in with their email address. If you originally registered with a username please use that to sign in.
Sign in via your Institution
Sign in
Purchase
Subscription prices and ordering
Short-term Access
To purchase short term access, please sign in to your Oxford Academic account above.

Don't already have an Oxford Academic account? Register

DNA damage caused by reactive oxygen species originating from a copper-dependent oxidation of the 2-hydroxy catechol of estradiol - 24 Hours access EUR €36.00 GBP £28.00 USD $45.00
Rental
This article is also available for rental through DeepDyve. 49 Views 127 Citations View Metrics ×
Email alerts
New issue alert Advance article alerts Article activity alert Receive exclusive offers and updates from Oxford Academic
Related articles in
Citing articles via
Web of Science (127) Google Scholar CrossRef
Online ISSN 1460-2180
Print ISSN 0143-3334
Copyright © 2019 Oxford University Press
Connect
Resources
Explore
Oxford University Press is a department of the University of Oxford. It furthers the University's objective of excellence in research, scholarship, and education by publishing worldwide
Copyright © 2019 Oxford University Press
This Feature Is Available To Subscribers Only
This PDF is available to Subscribers Only
For full access to this pdf, sign in to an existing account, or purchase an annual subscription.