Declaration of Geology
---
GEOLOGY WEB SITES
Minerals
Igneous Rocks
Sedimentary Rx
Metamorphic Rx
Plate Tectonic Primer
Wilson Cycle
Tectonic Rock Cycle
Geologic Evolution of the
    Mid-Atlantic
---
Other Resources
James Madison U

Geology Department
College of Science/
     Math

Carrier Library
>   Geol Data Bases
>   ILLiad
Search Leo
Mail Stop Codes
Resources for
     Teachers
Search for a JMU
     person
Registrar
>   My Madison
>   Blackboard

Links to File Transfers
Virginia Geologic History

Virginia Geology Field Guides

Rockfish Valley, Nelson County Geology

William Perry Scheme of Intellectural and Ethical Development

Ancient Environments and the Interpretation of Geologic Histor

Chaos and Complex Systems Theory

Wilson Cycle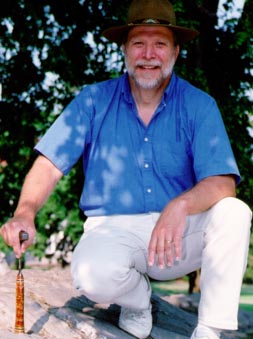 E-Mail:
[email protected]
                      Office: Miller Hall 233
                      Phone: (540) 568-6531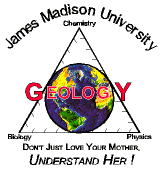 Vita
- 2015- a pdf file

Courses

Geology Web Sites

Student Research Projects

Department of Geology/Environmental Science James Madison University Harrisonburg, Virginia 22807 MSC 6903
---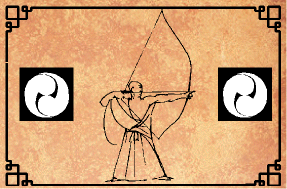 When an archer is shooting for nothing
He has all his skill.
If he shoots for a brass buckle
He is already nervous.
If he shoots for a prize of gold
He goes blind
Or sees two targets--
He is out of his mind!